Legislator Who Argues Housing Is a Human Right Also Suing to Stop Affordable Housing in Her District
New York Assemblymember Yuh-Line Niou is a plaintiff in a lawsuit to stop a Habitat for Humanity housing project.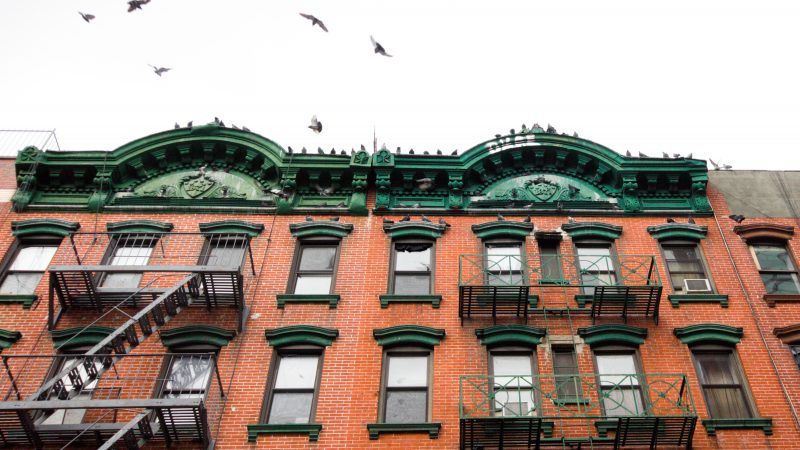 (Littleny/Dreamstime.com)
Politicians who declare housing a human right rarely include in that a right to actually build housing.
Take New York Assemblymember Yuh-Line Niou (D–Lower Manhattan) who just co-wrote an op-ed arguing that every New Yorker should be guaranteed a home—while also suing to stop the construction of an affordable housing complex in her district.
In a Wednesday piece for the New York Daily News, Niou and activist Feliz Guzman argue that the Saturday murder of four homeless people in New York City could have been prevented by more government spending on housing and social services.
"If they had been housed, four of our neighbors would very likely still be with us today," they write. "We must choose to guarantee every New Yorker the right to a safe and affordable home to prevent a tragedy like this one from ever happening again." Niou and Guzman call out both Gov. Andrew Cuomo and Mayor Bill de Blasio for falling short of their own promises to build affordable housing:
In 2016 [Cuomo] promised New York State 20,000 units of supportive housing, but little funding has been released to build the needed units, and only 1,426 units are open. Meanwhile, Mayor de Blasio's commitment of 15,000 units of supportive housing is behind schedule and he has not set aside enough housing units for homeless people in his Housing New York 2.0 plan.
Awkwardly, Niou is also a plaintiff in a lawsuit against an affordable housing project being built by a coalition of developers, including Habitat for Humanity, in Little Italy. The project, named Haven Green, would add 123 units of affordable senior housing to Niou's district, including 37 units for the formerly homeless.
This sounds like the kind of project Niou not only thinks the city needs more of, but also sees as a right—even one that, per her Daily News op-ed, could prevent future homicides.
So why is she suing to stop it? It's all about the open space.
The Haven Green project will replace the privately managed Elizabeth Street Garden that currently occupies the city-owned site. In March, the garden, and a separate non-profit that advocates for its preservation, filed a lawsuit against the city, arguing that it erred in approving the project without conducting an adequate environmental study.
"While Lower Manhattan is desperately in need of affordable housing, we
cannot pit the need for housing against the need for green space, especially
when so many good alternatives are available," Niou said in a statement.
Now, one can reasonably argue that open space is a precious commodity in a city, one that needs to be balanced against the need for shelter. But it's hard to argue that while also asserting that housing is also a right that needs to be guaranteed by the government.
Niou is hardly the first politician to find herself in such a tangle.
Seattle's lone socialist city councilmember, Kshama Sawant, has declared housing a human right—and has also led a crusade to stop a music venue being redeveloped into condominiums. One of the fiercest opponents of efforts to liberalize housing development in California is an advocacy group literally called Housing Is A Human Right. And while Sen. Bernie Sanders (I–Vt.) has declared that housing "must be a right," Mother Jones has documented the presidential candidate's history of demonizing developers and endorsing NIMBY candidates in local races.
If legislators and activists want to claim a right to housing, they need to take the right to create housing more seriously. You can't be guaranteed the right to a home that hasn't been built yet.