'Telecontraception' Secret-Shopper Study Shows Safety of Online Birth Control Services
"Adherence to guidelines among telecontraception vendors may be higher than it is among clinics that provide in-person visits," the authors write.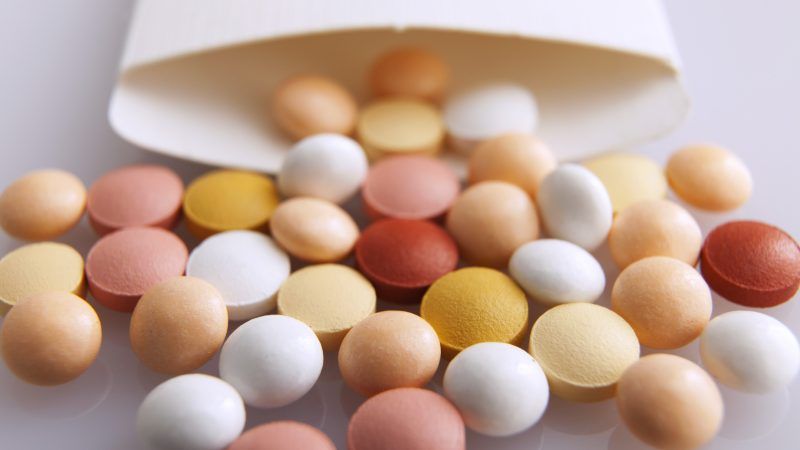 Yet another study has concluded that the hoops U.S. women must currently jump through to obtain birth control are unnecessary. In "A Study of Telecontraception," published in The New England Journal of Medicine, researchers show that it can be safe to get a birth control pill prescription through online consultation and then receive the medicine.
The researchers employed "secret shoppers" to seek birth control prescriptions online, with some indicating conditions that would make it unsafe to take certain brands or, in some cases, to take any oral contraceptive at all. The study was limited—it involved seven women, nine companies, and 63 virtual visits between October 2018 and March 2019. But the results are promising.
In almost all cases—93 percent—the providers followed the Centers for Disease Control and Prevention's guidelines. Oral contraceptives were prescribed in just three out of 45 visits with potential red flags. That, the authors say, suggests "adherence to guidelines among telecontraception vendors may be higher than it is among clinics that provide in-person visits."
Writing in the New England Journal of Medicine letters section yesterday, the authors—Tara Jain, Eleanor B. Schwarz, and Ateev Mehrotra, all of Harvard Medical School—define telecontraception as "the provision of contraception through a website or smart-phone app" and note that it has "recently emerged as an alternative to provision at clinic visits." Some of their findings:
Each visit lasted a mean of 7.5 minutes, during which patients completed an online  questionnaire. Two vendors provided a video call during the visit immediately after patients completed the questionnaire. In 20 visits (32%), a follow-up interaction occurred in the form of text messaging with three vendors, a phone call with two vendors, and a video call with one vendor. Three vendors did not require patient–provider interaction. A prescription was sent electronically to a local pharmacy on the same day as the visit or mailed to the patient's home within a mean of 7 days (range, 3 to 14 days). The mean total cost (including the initial visit and any required follow-up visits) for a 12-month prescription for an uninsured patient was $313 (range, $67 to $519).
Yesterday was also "World Contraception Day," marked by a push to make birth control pills available over-the-counter. Activists aim to "free the pill" from doctor's visits, prescriptions, and trips to the pharmacy. It's a policy that many medical professionals have recommended, it could go a long way toward curbing unintended pregnancies, and it could truly expand access (not just insurance coverage) when it comes to birth control.
Emergency contraception has for years been available without a prescription. But politics and bureaucracy have prevent the same from happening with regular birth control pills.
This week the American College of Obstetricians and Gynecologists updated its 2012 recommendation to say that not just the pill but all forms of hormonal birth control, include vaginal rings and contraceptive patches, should be available over the counter.