Lawsuit: Savage Beating by Guards at Florida Women's Prison Leaves Inmate Paralyzed
Cheryl Weimar, 51, is now a quadriplegic after what a lawsuit describes as a "malicious and sadistic beating" by Florida prison guards.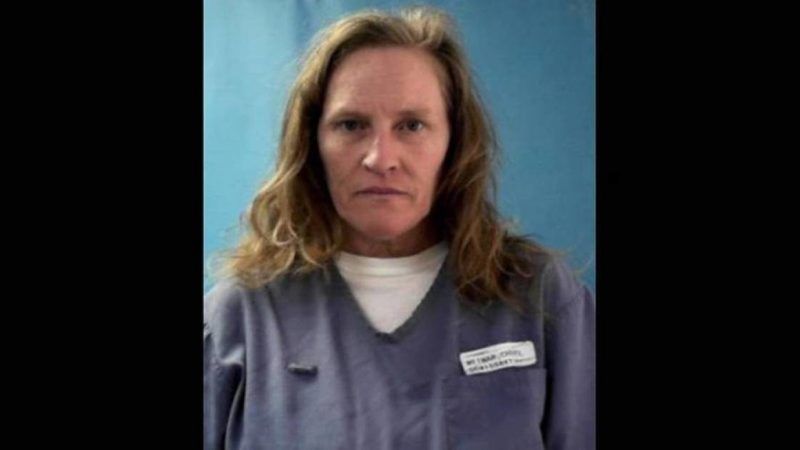 A brutal beating by four guards inside Florida's largest women's prison has left a woman with a history of mental illness paralyzed for life, according to a federal civil rights lawsuit filed Tuesday.
The lawsuit offers the first concrete allegations of what inmates have described as a vicious attack by correctional officers on Cheryl Weimar, a 51-year-old inmate at the state's Lowell Correctional Institution who has been hospitalized since Aug. 21.
On Aug. 21, Weimar complained to a guard that she couldn't clean toilets because of pain from a pre-existing hip condition. This led to a confrontation with four Lowell correctional officers. Weimar, who has a history of mental illness, tried to declare a psychological emergency. Under department policy, the guards should have called for medical personnel.
Instead, the lawsuit alleges, the guards slammed her to the ground and began beating her. At least one guard elbowed the back of her neck, the suit says. Guards then dragged Weimar "like a rag doll" to an area not covered by surveillance cameras and continued beating her nearly to death.
"This malicious and sadistic beating of the defenseless Plaintiff Cheryl Weimar by the four John Doe Defendants caused Plaintiff Cheryl Weimar to suffer life-threatening and permanent injuries, including a broken neck. She is now a quadriplegic and has lost the ability to use her arms and legs."
The lawsuit's narrative lines up with accounts by other Lowell inmates that leaked out of the prison in the hours after the attack. According to the suit, she is now hospitalized with a breathing tube.
State officials have released almost no information on the attack or Weimar's condition. The Miami Herald reports that the Florida Department of Corrections (FDOC) has blocked Weimar's attorney and her husband from taking pictures of her injuries. 
The Florida Department of Law Enforcement (FLDE) and the FDOC Office of the Inspector General are both investigating the incident. FDOC Secretary Mark Inch said in a statement several days after the attack that the guards involved had been reassigned to jobs that do not involve contact with inmates while the investigation is pending.
Weimar's beating is the latest and most serious of several incidents that have put a spotlight on Florida's overcrowded, understaffed prison system generally and Lowell specifically. 
In July, three correctional officers at Florida's Lake Correctional Institution were arrested and charged with battery and filing false reports after cell phone video leaked by an inmate showed them viciously beating another inmate.
Last August, the Justice Department launched a civil rights investigation into pervasive misconduct and sexual assaults by correctional staff at Lowell. A 2015 Miami Herald investigation found numerous accusations of assaults, retaliation, filthy conditions, inadequate healthcare, and suspicious deaths at the prison, as well as "an inadequate number of cameras," which allows guards to hide brutality.
Democratic Florida state Rep. Dianne Hart, who has visited several Florida prisons over the past several weeks, travelled to Lowell last Sunday to interview inmates and see the conditions for herself.
Hart says inmates were only being given one small bar of soap, about the same size as those found in hotels, to last them a week. There were also shortages of sanitary napkins and tampons, despite the recent enactment of a law in Florida, the Dignity Act, to improve the conditions for incarcerated women.
"The way that they treat them is hardly with any dignity or respect," Hart says.
Florida's state-run prisons also lack air conditioning, subjecting inmates to sweltering heat and humidity. Hart says she heard numerous complaints about a correctional officer who turns off fans to retaliate against inmates.
For the last several years, bipartisan group of Florida lawmakers have been trying to pass legislation to reduce the state's prison population, which is the third largest in the U.S. However, the number of inmates has more or less remained stable, hovering around 97,000, while staff shortages and poor conditions continue to plague the prison system.
"This isn't rocket science," says Florida Republican state Sen. Jeff Brandes, one of the legislators pushing the state to overhaul its criminal justice system. "We are a prison system that's overstuffed and under-guarded, and that is a lethal combination of policies."
Dignity Florida, a group of formerly incarcerated women, is demanding the state fire the guards involved in Weimar's beating (in addition to possible criminal charges), a request that Hart echoes.
Hart's former brother-in-law, Carlton Hart, was allegedly beaten by guards inside another Florida prison a month ago. Hart says the beating left her former brother-law with a broken jaw, nose, and cheekbone, as well as a shattered eye socket. He was transferred to another facility for surgery and is currently recovering while his jaw is wired shut.
"I don't know what to tell you, but this is a culture in Florida that has gone on for 45, 50 years," Hart says. "How do we expect them to change overnight without somebody really putting their foot down on them? They've got to. When a guard does something, they need to be fired."
CORRECTION: An earlier version of this story identified Lake Correctional Institution as being located in the Florida panhandle. It is in fact in central Florida. Earlier this year, the Jacksonville Times-Union published an investigation detailing allegations of physical abuse, bullying, racism, and cover-ups at Santa Rosa Correctional Institution, which is located in the panhandle.