The Oklahoma Ruling Against Johnson & Johnson Hinges on a Sweeping Definition of 'Public Nuisance'
Can legal sales of prescription opioids constitute a nuisance? Two decisions, based on nearly identical statutes, reach diametrically opposed conclusions.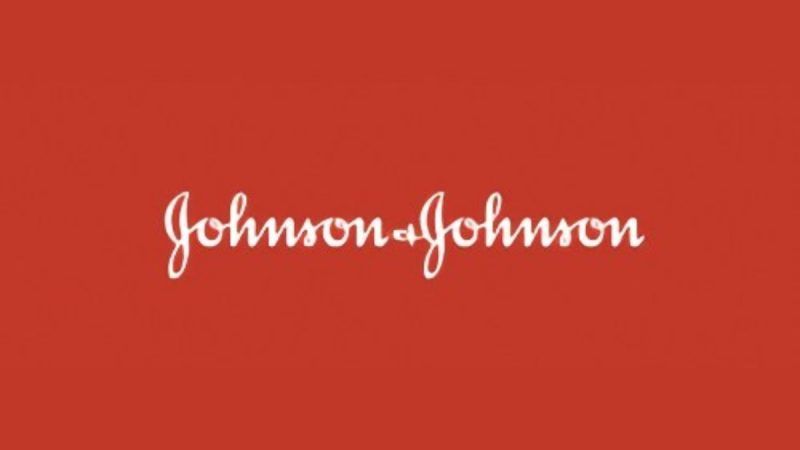 Yesterday's ruling against Johnson & Johnson in Oklahoma, which marks the first time a court has held a pharmaceutical company liable for the "opioid crisis," hinges on a broad definition of "public nuisance" that may not stand up on appeal. It contrasts sharply with a decision last May by a North Dakota judge who dismissed a similar lawsuit against Purdue Pharma that was partly based on a nearly identical statute.
Cleveland County District Court Judge Thad Balkman ruled that Johnson & Johnson should pay $572 million to "abate" a "public nuisance" the company created in Oklahoma by minimizing the hazards and overselling the benefits of prescription opioids. As relevant here, the statute on which Balkman relied says a public nuisance "consists in unlawfully doing an act, or omitting to perform a duty, which act or omission…annoys, injures or endangers the comfort, repose, health, or safety of others" or "in any way renders other persons insecure in life, or in the use of property."
Although the prototypical public nuisance involves using your property in a way that negatively affects your neighbors, Balkman argues that "there is nothing in this text that suggests an actionable nuisance requires the use of or a connection to real or personal property." Alternatively, he says, "in the event Oklahoma's nuisance law does require the use of property, the State has sufficiently shown that Defendants pervasively, systematically and substantially used real and personal property, private and public, as well as the public roads, buildings and land of the State of Oklahoma, to create this nuisance."
In other words, Johnson & Johnson's marketing practices required various uses of property in Oklahoma, so the bad consequences ascribed to them can reasonably be viewed as a public nuisance. The company's representatives traveled on "public roads" when they visited doctors, for example, so if they misled those doctors about the dangers of prescription opioids during those visits, that satisfies any requirement that a public nuisance involve a harmful use of property. Yet this understanding of public nuisances is broad enough to cover all manner of torts that are usually conceived as qualitatively different.
South Central Judicial District Judge James Hill noted that problem when he dismissed North Dakota's lawsuit against Purdue Pharma last May. One of the claims against the company involved a public nuisance statute very similar to Oklahoma's. Hill noted that "North Dakota courts have not extended the nuisance statute to cases involving the sale of goods." He cited a 1993 case in which the Tioga Public School District #15 of Williams County, North Dakota, argued that the sale of acoustical plaster containing asbestos qualified as a public nuisance.
The U.S. Court of Appeals for the 8th Circuit, which handled the case because it involved an out-of-state defendant, observed that "North Dakota cases applying the state's nuisance statute all appear to arise in the classic context of a landowner or other person in control of property conducting an activity on his land in such a manner as to interfere with the property rights of a neighbor." The 8th Circuit worried about the consequences of venturing beyond that "classic context":
To interpret the nuisance statute in the manner espoused by Tioga would in effect totally rewrite North Dakota tort law. Under Tioga's theory, any injury suffered in North Dakota would give rise to a cause of action under section 43-02-01 regardless of the defendant's degree of culpability or of the availability of other traditional tort law theories of recovery. Nuisance thus would become a monster that would devour in one gulp the entire law of tort, a development we cannot imagine the North Dakota legislature intended when it enacted the nuisance statute.
Hill said he "agrees with the reasoning of the Eighth Circuit in Tioga." As in that case, he said, the state in its lawsuit against Purdue was "clearly seeking to extend the application of the nuisance statute to a situation where one party has sold to another a product that later is alleged to constitute a nuisance." Hill added:
The reality is that Purdue has no control over its product after it is sold to distributors, then to pharmacies, and then prescribed to consumers, i.e. after it enters the market. Purdue cannot control how doctors prescribe its products and it certainly cannot control how individual patients use and respond to its products, regardless of any warning or instruction Purdue may give.
Judging from the cases cited by Judge Balkman, Oklahoma courts have not read that state's nuisance law to cover situations like this either—until now. Announcing its plans to appeal Balkman's decision, Johnson & Johnson argues that it "disregards 100 years of precedent in public nuisance law, which traditionally has been applied to resolve property disputes, not lawsuits involving the sale of goods."
In addition to his debatable definition of "public nuisance," Balkman's ruling relied on several misconceptions about prescription opioids, which will be the subject of my column tomorrow.