A 79-Year-Old Woman Receives a Jail Sentence for Feeding Stray Cats
"I'm an animal lover, and I feel guilty that they're wandering around out there and they have nothing to eat."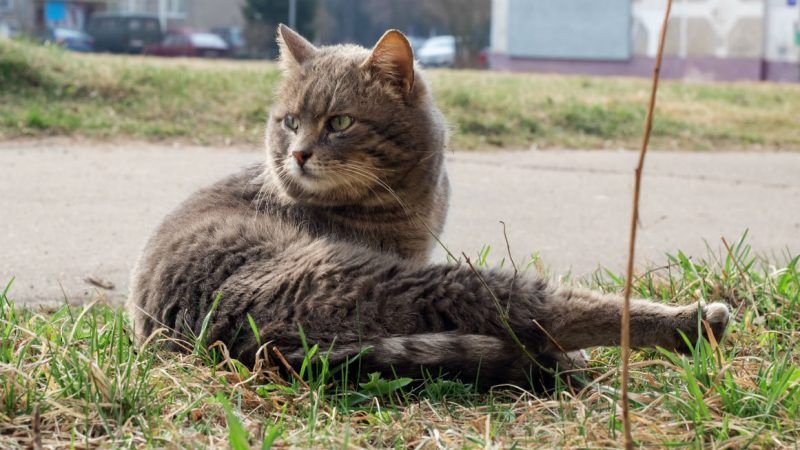 (Vera Aksionava/Dreamstime.com)
Nancy Segula of Garfield Heights has a soft spot for stray cats, which have been a comfort to her in the wake of her husband's passing and the loss of her own two cats. For the past four years, Segula has regularly fed the strays that approach her home. 
"I'm an animal lover, and I feel guilty that they're wandering around out there and they have nothing to eat," the 79-year-old woman told WKYC. "So I just feel that I need to give them food."
Despite Segula's good intentions, her actions violate Garfield Heights City Ordinance 505.23, which states that moving a large number of cats into an area is a public nuisance. Garfield Heights animal warden Bonnie Hackett said that in four years, 22 cats were removed from Segula's home.
Because of her continued violations of the ordinance, Segula was sentenced last week to spend 10 days in jail.
The police department released a statement on Facebook about the case. The animal warden received "numerous complaints" about the stray cats attracted to the area, it explains. Segula was unaware of the ordinance until she was first cited for the matter in 2015; she also received citations for having too many cats in her residence and failing to properly dispose of animal waste.
Segula was placed on two years probation following a citation in 2017. One of the conditions of her probation was to stop feeding strays. When it was discovered at a May 2019 probation hearing that she did not comply, she received the 10-day jail sentence. The sentence was suspended contingent on her complying with the order. When the magistrate who heard her case learned last week that Segula was still feeding too many kitties, he ordered Segula jailed. 
Following a public outcry, Garfield Heights Municipal Court Judge Jennifer Weiler said that she wanted to take another look at the case. Weiler, who placed the conditions on Segula's suspended sentence, was off work when a magistrate found Segula in violation. 
Weiler will preside over Segula's new hearing, which is scheduled for August 6.
Segula's actions are clearly creating a nuisance for her neighbors. But while police are justified in responding to their complaints, it is not beyond the realm of possibilities for the court system to find a more humane approach than incarceration. After all, Segula's 10-day jail sentence is longer than the punishments given for other, much more heinous animal-related offenses that have occurred in the area, including starving dogs, the strangulation of a cat, and leaving kittens in a hot car. And when it's over, is there any reason to think she won't do what she's done after every other intervention, and go back to feeding the cats?