Is America Finally Waking Up to Its Government-Created Housing Crisis?
Mainstream media is starting to embrace the idea of deregulating housing construction. Will policymakers?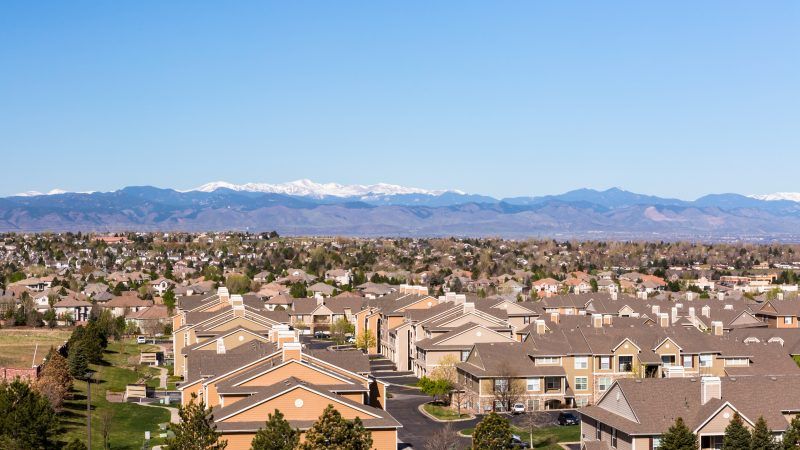 (Arinahabich08/Dreamstime.com)
Is housing policy having a libertarian moment? One could be mistaken for believing so after scanning the mainstream media's coverage of the issue over the past couple of days.
Today, The New York Times published an exhaustive analysis of zoning in 10 U.S. cities, showing how these locales are making housing artificially expensive by restricting the construction of apartments within city limits and suburban homes at their urban fringes.
On Monday, Washington Post columnist Charles Lane argued the same basic point, even calling out the liberal politicians who are happily presiding over these restrictive regulatory regimes.
In the cities with the worst affordability problems, Lane writes, "Democrats are the party of government, but the housing crisis is in large part government-created."
"Blue American cities and counties need new rental housing, but local zoning, building codes, approval processes, and other regulations…hinder construction," he adds.
Even The New York Times Editorial Board—hardly a friend of unfettered free markets—is on board with this narrative. "The United States is suffering from an acute shortage of affordable places to live," reads their Saturday editorial. "Perhaps the most important reason is that local governments are preventing construction."
That zoning reform and housing deregulation have rapidly become salient mainstream issues is encouraging. More heartening still is that much of this media attention is responding to successful reform efforts already underway.
Both the Times' news story and weekend editorial devote a lot of space to discussing Minneapolis, where in December, the city council voted to allow two- and three-unit homes citywide. Previously, 70 percent of residential land was zoned for single-family homes.
In a handful of other places, municipal and state laws are starting to move in this more free market direction.
In March, the Seattle City Council upzoned 27 separate neighborhoods across the city, allowing for the construction of denser residential and commercial buildings. Currently working its way through neighboring Oregon's legislature is a bill that would ban single-family zoning in almost every community in the state.
These reforms all have their flaws, but they are nonetheless moving policy in the right direction.
Of course, as we learned with the other libertarian moment, one must be careful not to interpret a few positive examples as an unstoppable national trend. For every zoning reform effort that's succeeded, another has sputtered. Meanwhile, counterproductive policies that threaten to undercut future development are gaining ground.
Even as Oregon looks to legalize denser housing (while leaving its urban growth boundaries mercifully untouched), it has also become the first state to adopt a statewide rent control policy.
New York followed in its wake just last week, passing a slew of new regulations that make it harder to raise rents at rent-stabilized apartments in New York City, while allowing all cities in the state to adopt rent control policies.
California is hurtling in that direction as well. A statewide rent control bill managed to pass the state Assembly in May. It now heads to the state Senate, where another bill allowing for the construction of more apartment buildings near transit stops stalled a few weeks ago.
Meanwhile, the Golden State continues to produce a trickle of stories about housing developments being stalled over concerns that they'll cast too many shadows or kill too many birds.
Part of the explanation, perhaps, is that problems of housing affordability were allowed to fester for so long that more extreme, albeit counterproductive, measures like rent control can seem like a good way of responding to immediate pain. In addition, good ideas will always have to contend with well-entrenched interests like homeowners and anti-gentrification activists, both of whom cast a skeptical eye at any effort to loosen zoning rules.
Nevertheless, the country's housing woes are being talked about and the correct solutions are being identified; that's cause for a little bit of cautious optimism.