Ted Cruz and Alexandria Ocasio-Cortez Join Push for Over-the-Counter Birth Control
Plus: an Arizona newspaper is beholden to prosecutors, and what does "economic freedom" mean to socialists?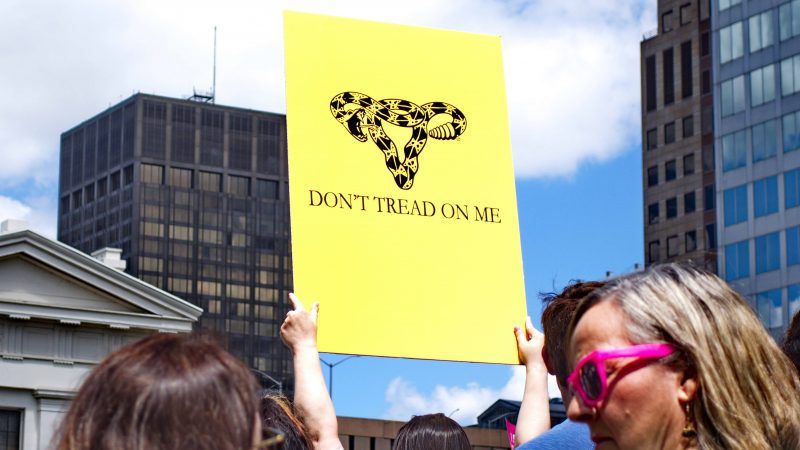 (Steve Pellegrino/ZUMA Press/Newscom)
Over-the-counter pill proposals gain ground. It's a rare policy that brings together the likes of staunch conservatives like Texas Sen. Ted Cruz and socialist stars like New York Rep. Alexandria Ocasio-Cortez—especially when the policy is undeniably libertarian. But anything goes in 2019, and for a change it's working out in a way that favors freedom.
Cruz and Ocasio-Cortez want to make birth control pills available over-the-counter (OTC)—i.e., without requiring users to get annual prescriptions from a doctor or pharmacy.

Ocasio-Cortez tweeted last Friday: "Psst! Birth control should be over-the-counter, pass it on." (She followed up with "It should be free, too"—but, hey, baby steps…)
I was glad to see some folks respond to her tweet with links to a Reason piece I wrote in January, which details how it used to be Republicans who opposed deregulating the pill and Democrats who supported it recently it's been "liberals, not conservatives, who are holding the pill hostage for political gain."
In April, Sens. Joni Ernst (R–Iowa) and Cory Gardner (R–Colo.) introduced the "Allowing Greater Access to Safe and Effective Contraception Act," an attempt to help speed up the over-the-counter approval process for hormonal contraceptives (a process that must originate in an application to the U.S. Food and Drug Administration).
Ocasio-Cortez is among the few congressional Democrats this decade—maybe the only one—to come out in support of OTC birth control.
Yesterday, Cruz responded to her tweet, saying "I agree. Perhaps, in addition to the legislation we are already working on together to ban Members of Congress from becoming lobbyists, we can team up here as well. A simple, clean bill making birth control available over the counter. Interested?"
FREE MINDS
The Arizona Daily Star deleted an op-ed critical of county prosecutors after one of them complained. The piece, from public defender Joel Feinman, chastised state authorities for failing to follow through on criminal justice system reforms, citing pressure from state prosecutors as a major impediment.
Polk took issue with Feinman saying she had lobbied against SB 1334, a sentencing reform bill that Ducey vetoed on Friday.

But emails obtained by New Times show Polk sent an email to state senators in May explicitly asking them to oppose the bill. pic.twitter.com/u2Lex49nlD

— Meg O'Connor (@megoconnor13) June 12, 2019
Feinman's piece has been preserved here by the Phoenix New Times, which also reports:
According to Feinman, Polk called him, then the Daily Star's opinion editor Sarah Gassen to complain about the piece. Polk allegedly said that Feinman had not been truthful about her efforts to lobby against one of the bills, SB 1334, and demanded he retract the piece.

When Feinman refused, the county attorney called the Daily Star to complain—and the Daily Star deleted the entire op-ed from its website, without issuing a correction or calling Feinman's sources, who confirmed to Phoenix New Times that Polk had indeed lobbied against the bill. Though Polk eventually signed onto the sentencing reform bill as neutral, emails shared with New Times show Polk had explicitly asked lawmakers to oppose the bill.

"The Daily Star immediately chose to believe a very powerful person who didn't like a story because it cast them in a negative light," Feinman told New Times.
More here.
FREE MARKETS
Socialists are using libertarian framing to pitch bigger government.
There is no freedom without economic freedom. #DemocraticSocialism pic.twitter.com/0py3EHOD7Y

— Bernie Sanders (@BernieSanders) June 12, 2019
Over at The Atlantic, Yascha Mounk asks some important questions about what kind of world self-described U.S. socialists (including Vermont Sen. Bernie Sanders) want.
While sympathetic to democratic socialism, Mounk writes that "the great differences among the movements and countries that have historically called themselves" make him "skeptical about leftists who think that embracing this label is enough to explain what kind of future they want. Some members of the Democratic Socialists of America, for example, simply want to emulate the rich democracies that provide their citizens with a generous welfare state. But others seek to 'abolish capitalism' or sing the praises of the Venezuelan dictatorship."
QUICK HITS
Juul under attack: "In a little noticed letter, Rep. Raja Krishnamoorthi (D-IL) demanded extensive internal records from the vaping company," reports The Daily Beast.
Jordan Peterson is reportedly launching a social media site:
Jordan Peterson to launch new social media platform 'Thinkspot' in August that will only ban users if ordered to by a U.S. court.

"We're in desperate need for a platform that doesn't arbitrarily decide to throw people off because of random crowd mentality."

— Paul Joseph Watson (@PrisonPlanet) June 12, 2019
THREAD. This @TheAtlantic article by @alexismadrigal has its own slight of hand and what it *doesn't say* is very revealing. #Section230 https://t.co/kIXAfFtB60

— Neil Chilson (@neil_chilson) June 12, 2019
And some wisdom on that front from Reason's editor-in-chief, Katherine Mangu-Ward…
This snazzy little infographic is basically my answer to everyone who wants to regulate social media https://t.co/Jz3wyJjlcZ

— Katherine Mangu-Ward (@kmanguward) June 12, 2019
…plus a caveat:
This is one of those "what data you choose to include shapes the story" things, though.

Even if you grant that YouTube is social media (which….I dunno), it's weird to include WeChat and not. WhatsApp and FB Messenger. Which both have more monthly actives than Instagram. pic.twitter.com/BIFXhxZkaa

— Dan Lavoie (@djlavoie) June 13, 2019