Mother Arrested for Letting Child Take Lyft to School
A New Orleans rapper is charged with child desertion after letting her five-year-old son take a Lyft by himself to school.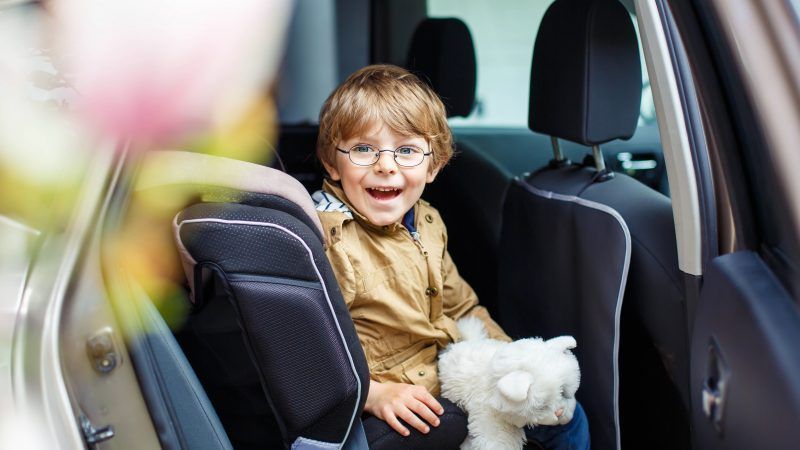 ( Romrodinka/Dreamstime.com)
A New Orleans rapper has been arrested on child desertion charges because she sent her 5-year-old kid to school via Lyft.
On Tuesday, the St. Bernard Parish Sheriff's Office announced on Facebook that they'd arrested 27-year-old Reiona Oliver (stage name "GameOva Reedy") after Oliver summoned a Lyft to her home to take her child to school eight miles away.
The Lyft driver, after realizing Oliver would not be accompanying her son, immediately drove him to a police station to report his mother. Oliver was arrested later that day.
Oliver, in a now deleted Instagram video, reportedly said that she sent her son to school by himself because she was not feeling well and that she didn't see anything wrong with leaving him with a Lyft driver.
Lyft has a policy against drivers picking up unaccompanied minors, so it sounds like Oliver violated the company's terms of service. But arresting her for this is ludicrous.
Firstly, if the driver was so opposed to taking Oliver's son on an unaccompanied ride to school, it would have been far less of a hassle for everyone if he or she had just refused to take the child in the first place.
Obviously, the boy was not in danger from riding in a car with this particularly over-concerned driver. Taking him to a police station didn't make the child safer; it only escalated what should have been a routine trip to school into a criminal matter.
It was also an absurd overreaction to charge Oliver with child desertion. Louisiana law defines child desertion as "the intentional or criminally negligent exposure of a child under the age of ten years…to a hazard or danger against which the child cannot reasonably be expected to protect himself, or the desertion or abandonment of such child, knowing or having reason to believe that the child could be exposed to such hazard or danger."
Clearly there was no danger in this case from this particular Lyft driver. And while rideshare drivers do occasionally commit crimes against their passengers, that's an incredibly rare phenomenon. An exhaustive CNN review of assaults by rideshare drivers found only 103 such cases. The victims, more often than not, were intoxicated women travelling alone, not children.
Rideshare apps also allow realtime monitoring of a ride, as well as identifying information about the driver. (In the very few cases where minors have been victimized by their Uber or Lyft driver, these apps proved crucial in identifying the perpetrator.) Indeed, rideshare companies exist that cater specifically to giving rides to unaccompanied children.
If allowing kids to take rideshare cars by themselves counts as a "hazard or danger," a lot of other mundane activities would have to get added to that category as well.
In short, Oliver's case is yet another example of how a routine activity involving a minor who was never in any danger can become a criminal matter. All it takes is overwrought concerns and overly aggressive enforcement.