Photo
War zone or small American border town?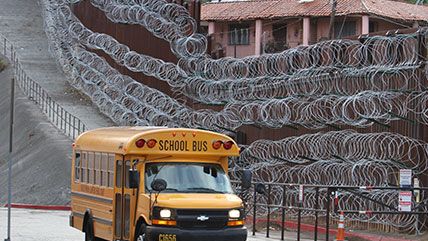 Since Election Day in 2018, U.S. Army troops have covered the border fence that runs through Nogales, Arizona, with rows and rows of razor wire. The Nogales City Council voted in February to ask the feds to remove the wire, a common sight in war zones but generally not in small American towns. "This is overkill," Nogales Mayor Arturo Garino told The Washington Post. Residents have reported seeing people jump the fence anyway.
This article originally appeared in print under the headline "Photo".