The Southern Poverty Law Center Is Both a Terrible Place to Work and a Place That Does Terrible Work
Top executives are departing amidst reports of racial and sexual harassment.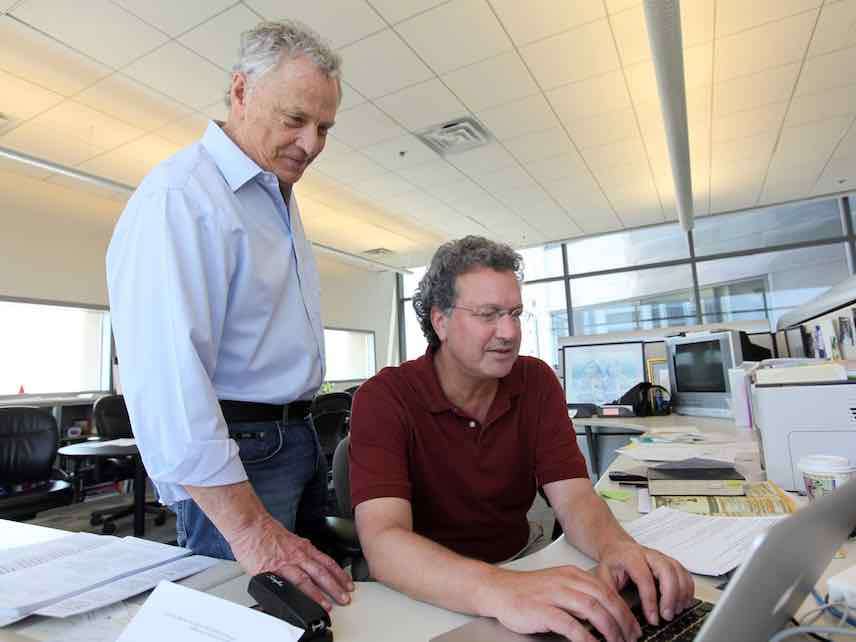 Controversy has struck the Southern Poverty Law Center, the formidable progressive law firm best known for tracking hate groups in the U.S. Co-founder Morris Dees, President Richard Cohen, and other top executives are exiting the organization amidst a staff uprising over alleged sexual and racial harassment in the work place.
The leadership shakeup, fueled by allegations that black staffers were shut out of key positions and that Dees personally harassed female staffers, has brought the SPLC considerable media scrutiny, and it's about time. Regardless of whether these specific accusations have merit, the SPLC should face a reckoning over its extremely shoddy work, which has mistakenly promoted the idea that fringe hate groups are a rising threat.
Peddling this false narrative has long been the SPLC's business model, and the Trump years have been especially profitable, since the group was almost perfectly positioned to capitalize on growing liberals fears about hate crimes, resurgent white nationalism, and the alt-right. Over the course of the Trump campaign and presidency, the SPLC has added dozens of staffers, saw its social media following rise dramatically, ramped up its fundraising, and built a $200 million endowment. Its role has been to provide intellectual support for a central narrative of the #Resistance: Hate, broadly defined, is surging across America, and Trump is to blame.
But the SPLC's hate tally is incredibly suspect, as leftist writer Nathan Robinson explained in a terrific article for Current Affairs. According to the SPLC's hate map, there were more than 1,000 hate groups in the U.S. in 2018—nearly twice as many as existed in 2000. The number has increased every year since 2014.
The map is littered with dots that provide more information on each specific group, and this is where the SPLC gives away the game. Consider a random state—Oklahoma, for example, is home to nine distinct hate groups, by the SPLC's count. Five of them, though, are black nationalist groups: the Nation of Islam, Israel United in Christ, etc. The SPLC counts each chapter of these groups separately, so the Nation of Islam counts as two separate hate groups within Oklahoma (its various chapters in other states are also tallied separately). The map makes no attempt to contextualize all of this—no information is given on the relative size or influence of each group.
In his piece, Robinson describes the map as an "outright fraud," and it's hard to argue with him:
In fact, when you actually look at the hate map, you find something interesting: Many of these "groups" barely seem to exist at all. A "Holocaust denial" group in Kerrville, Texas called "carolynyeager.net" appears to just be a woman called Carolyn Yeager. A "male supremacy" group called Return of Kings is apparently just a blog published by pick-up artist Roosh V and a couple of his friends, and the most recent post is an announcement from six months ago that the project was on indefinite hiatus. Tony Alamo, the abusive cult leader of "Tony Alamo Christian Ministries," died in prison in 2017. (Though his ministry's website still promotes "Tony Alamo's Unreleased Beatles Album.") A "black nationalist" group in Atlanta called "Luxor Couture" appears to be an African fashion boutique. "Sharkhunters International" is one guy who really likes U-boats and takes small groups of sad Nazis on tours to see ruins and relics. And good luck finding out much about the "Samanta Roy Institute of Science and Technology," which—if it is currently operative at all—is a tiny anti-Catholic cult based in Shawano, Wisconsin.
Sloppily tallying hate in service of a greater narrative is par for the course at the SPLC. The group's report on Trump-inspired schoolyard bullying is similarly flawed: Its survey was unscientific, and based on anecdotes reported by members of the SPLC's mailing list.
When it comes to misleading hate crime data, the SPLC is far from the only offender. Many in the media have exaggerated a finding by the Anti-Defamation League that anti-Semitic hate has increased 57 percent under Trump. (Bomb threats made by an Israeli teenager were largely responsible for the perceived increase: anti-Semitic assaults actually decreased substantially.) The FBI's hate crime data has also been widely mischaracterized.
Still, the SPLC stands out. It previously characterized Maajid Nawaz as an anti-Muslim extremist—but Nawaz is a progressive whose work is aimed at de-radicalizing Muslim extremists. To this day, the SPLC lists Charles Murray's ideology as "white nationalist."
Over at National Review, David French urges the SPLC to "rediscover its roots." The organization used to do much more work aligned with its name: representing impoverished death row inmates, for example, and battling the KKK in court. It has plenty of money, and could hire an army of lawyers to really make a difference in the lives of criminal defendants. But first, the organization needs to give up on the project of inflating the threat posed by fringe nutcases.