Texas House Passes Bill Legalizing Lemonade Stands Run by Children
State law currently prohibits the sale of homemade drinks.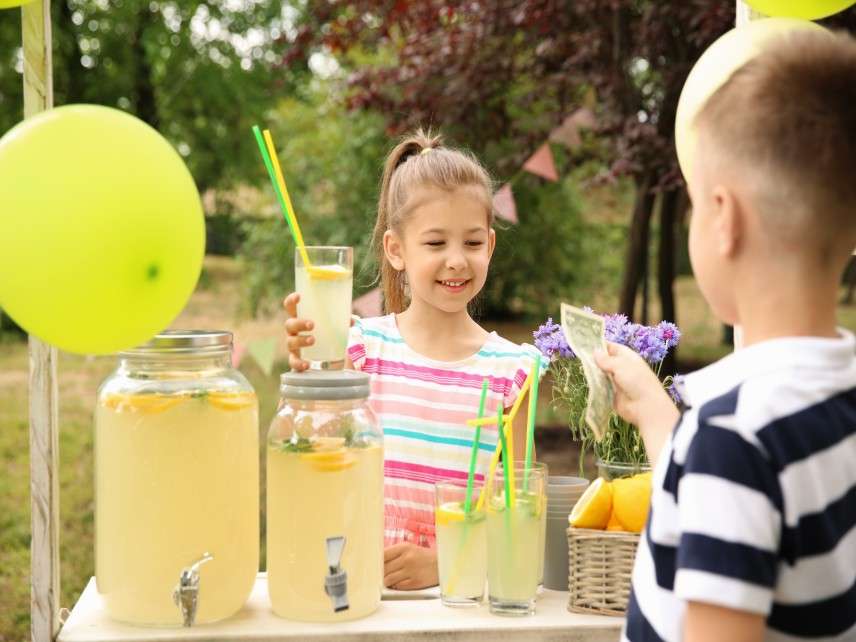 When life gives you lemons, make lemonade—but don't sell it in Texas. At least, not yet. Although state law currently prohibits the sale of homemade drinks, the Texas House of Representatives passed a bill last week legalizing lemonade stands run by children. It now heads to the state Senate.
The legislation would outlaw permit requirements for minors who wish to operate a temporary stand selling lemonade or any other nonalcoholic beverage. In doing so, it would overturn the Texas Food Establishment's ban on the sale of unregulated drinks, which was enacted over health concerns.
"Yesterday was one small step for lemonade, today is one giant leap for young entrepreneurs," Rep. Matt Krause (R–Fort Worth), who championed the bill, said after the House gave its final approval.
A similar law recently passed in Colorado after the police shut down a kid's lemonade stand over licensing woes. The makeshift business was operating next to a festival where adults were selling the same beverage.
The Dallas Morning News highlights that several young lemonade vendors across Texas have met the same fate. Unaware that their business endeavors were in violation of state law, sisters Andria, 8, and Zoey Green, 7, had their stand shuttered in 2015 by police who noted that they were operating without a permit.
Krause's bill has drawn cheers from Texas politicians, including Land Commissioner George P. Bush, who tweeted a video of him patronizing a lemonade stand outside of his office.
"Can't think of anything more basic, more entrepreneurial, more creative for a child to begin the idea of learning the value of a dollar," said Bush in the video. "I'm encouraging my fellow Texans to support this piece of legislation that goes far to build imagination and creativity in our great state."
Republican Gov. Greg Abbott took to Twitter to voice his approval as well. "It's a shame that a law for this is even needed," he said.