Harris Is Rising Above the 2020 Pack With Promises to Be Everything to Everyone
Plus: Former Sen. Mike Gravel may run, Donald Trump Jr. doesn't understand censorship, and the "Neoliberal Shill" contest has a winner.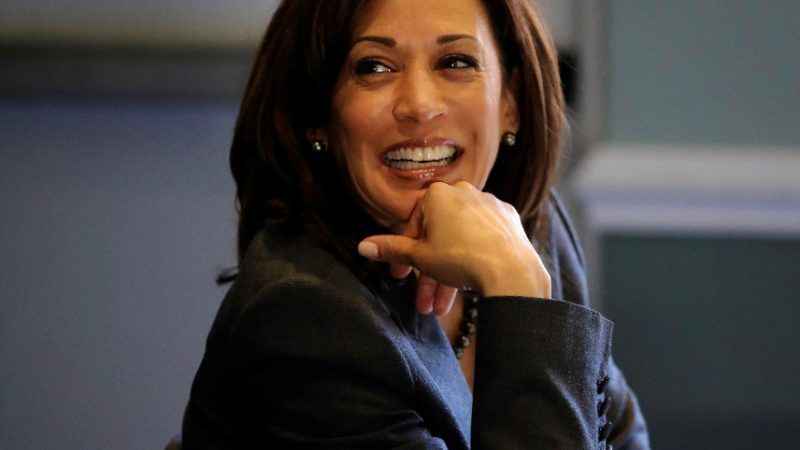 Harris now number three in CNN presidential poll. California Sen. Kamala Harris refused to criticize her fellow Democratic 2020 presidential candidates during a Tuesday night appearance on Jimmy Kimmel Live. Harris is seemingly trying hard to be all things to all people right now, suggesting she's "open" to just about anything that other candidates suggest or that reporters throw her way.
Sen. Elizabeth Warren's calls to end the electoral college? "I'm open to the discussion," she told Kimmel. "There's no question that the popular vote has been diminished in terms of making the final decision about who's the president of the United States, and we need to deal with that."
Harris has also recently professed to be open to prostitution decriminalization (while semi-contradicting that claim in the same interview). And she was open to Medicare for All … until she was criticized for being too left-leaning. Then Harris was quick to assure people that she was also open to other plans.
Harris supports reparations for black Americans, but basically defines reparations as whatever you want them to be. She told NPR "the word, the term reparations, it means different things to different people. But what I mean by it is that we need to study the effects of generations of discrimination and institutional racism and determine what can be done, in terms of intervention, to correct course."
It's pretty clear Harris will say whatever she thinks a situation calls for right then. This early in the campaign, that could signal an anti-dogmatic approach, a willingness to adapt and change. But knowing Harris' history, it seems more likely that she knows exactly where she stands on most of these issues but doesn't want to say until it's more clear which way political winds are blowing.
It's paying off so far, I guess. Harris has risen to third among Democratic candidates in CNN's 2020 poll, having gone from 4 percent support in December 2018 to 12 percent support this month. Beto O'Rourke (who has recently had old comments dredged up where he talks about needing to address ballooning Social Security costs and the national debt, gasp!) had 11 percent support.
Former Vice President Joe Biden led the Democratic pack with 28 percent support, followed by Vermont Sen. Bernie Sanders with 20 percent.
Enter Mike Gravel. Meanwhile, ex-Senator Mike Gravel has been lighting up Twitter with a new account calling out Harris, Sanders and other Democrats while teasing a 2020 presidential run. "The 2020 Democratic field pretends to progressivism, but don't buy the lie," @MikeGravel tweeted yesterday. Harris "kept innocent men on death row. @JoeBiden voted for the Iraq War. @CoryBooker invented a drug dealer friend (and voted with Big Pharma)."
At first people weren't sure the account was legitimate, but Politico reporter Zach Montellaro talked to Gravel and confirmed. Gravel told Montellaro that "a group of students" had "the idea I should run. They're working on that, they're going to be coming out here to California to meet with me." Gravel will "decide after he meets with the students on if he'll run," reported Montellaro.
On Twitter, Gravel's account said this isn't about winning but shifting liberal political parameters. "Our goal is to forge a Democratic Party that articulates a moral vision on foreign policy and political reform."
"It's simply not enough to go back to 'the pre-Trump normal,'" Gravel's account tweeted. "Because the pre-Trump normal meant drone strikes, forever, massacres, and mass surveillance." Another tweet criticized Harris for just coming "around to supporting marijuana legalization, even though she smoked it herself in college. Meanwhile, I've served as the CEO of two marijuana companies."
WOKE: Mike Gravel, opposing capital punishment back in the 1970s

BROKE: #KillerKamalaHarris (@kamalaharris) helping keep innocent Kevin Cooper on death row.https://t.co/IraORxBm9t

— Senator Mike Gravel (@MikeGravel) March 20, 2019
Harris has been getting slammed on all sides over her marijuana comments.
Her "joke about marijuana and Jamaica did not go over well with her Jamaican father, who [last month] criticized her for perpetuating a 'fraudulent stereotype,'" noted Jacob Sullum. Now, "Cory Booker, one of her rivals for the 2020 Democratic presidential nomination, also was not amused."
On MSNBC Monday night, Booker commented: "We have presidential candidates—senators—bragging about their pot use while there are kids who can't get a job because they have a nonviolent offense."
FREE MINDS
Censorship is freedom, or at least that's what many Republicans want people to think right now. Donald Trump Jr. is the latest to jump on the internet- and speech-regulation bandwagon under the pretense of protecting conservatives from "censorship." In order to fight (real or imaginary) bias by private companies, Trump Jr. proposes that we give government more tools to dictate who can say what online.
FREE MARKETS
Google is getting fined 1.49 billion euros by European Union regulators. The company "shielded itself from competitive pressure by imposing anti-competitive contractual restrictions on third-party websites," said EU Competition Commissioner Margrethe Vestager. "This is illegal under EU antitrust rules."
"We've always agreed that healthy, thriving markets are in everyone's interest," said Google Senior VP of Global Affairs Kent Walker in response. "We've already made a wide range of changes to our products to address the Commission's concerns. Over the next few months, we'll be making further updates to give more visibility to rivals in Europe."
David Reid at CNBC notes that this "is the third antitrust fine from Brussels to land on Google's desk." In July 2018, "regulators in Brussels hit the Alphabet unit with a $5 billion fine for abusing the dominance of its Android mobile operating system. … In 2017 Google, received a $2.7 billion penalty from the EU for favoring its shopping service over competitors."
QUICK HITS
"Trigger laws" are a way to ensure that abortion will be automatically illegal in the event that states are allowed to regulate the procedure.

Another eight states have introduced bills this legislative session that, if passed, would also outlaw abortion. Though three of those aren't technically trigger laws, all will be inactive unless Roe becomes ineffective, either through a full repeal or a handful of small anti-abortion-rights decisions.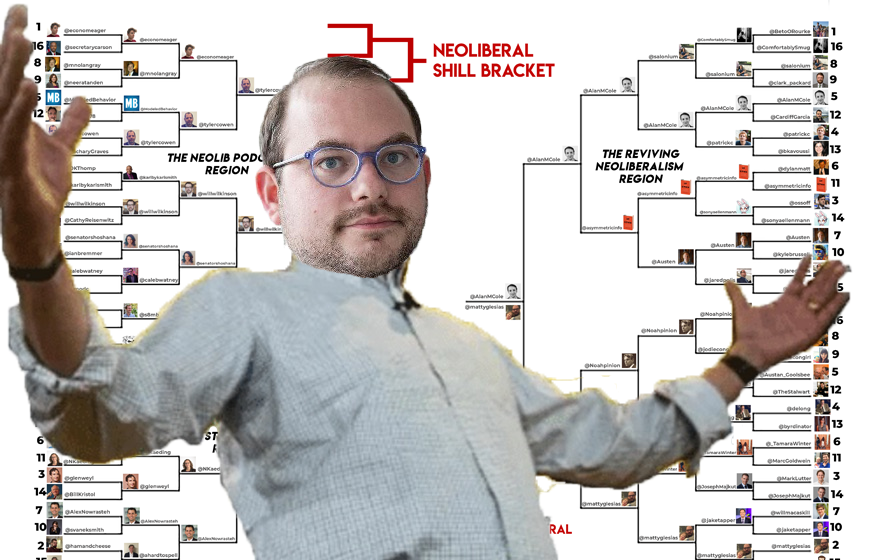 "I was never a fan of John McCain, and I never will be," President Trump said during a televised press conference yesterday.
"When the people of Florida voted, by a nearly 2-to-1 margin, to allow former felons to vote in state and federal elections, progressives wondered how the state's Republican-controlled legislature would respond. Now we know." And it's not good…
A Florida massage-parlor sting update:
Prosecutors have offered to drop solicitation charges against Robert Kraft in unusual deal that calls for admitting he would've been found guilty https://t.co/w1tld8YDys

— The Wall Street Journal (@WSJ) March 19, 2019
David Sirota, a paid speechwriter for Sen. Bernie Sanders, was simultaneously pretending to be an independent journalist and trashing other Democratic candidates "on Twitter, on his own website, and in columns in The Guardian," reports The Atlantic.