Maryland Passes Bill to Outlaw Foam Containers
If Gov. Larry Hogan signs the measure into law, Maryland will be the first state to issue a ban on foam food containers.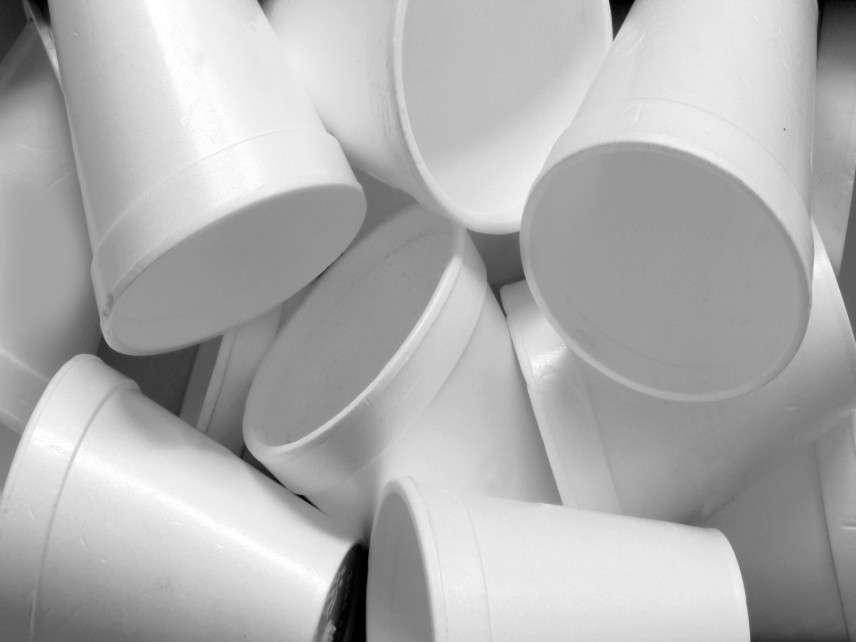 Maryland is poised to become the first state to ban foam containers.
Both the House of Delegates and the state Senate approved bills last week to outlaw cups and containers made of polystyrene, more commonly known as plastic foam.
"I'm thrilled to be a part of the effort to stand up for our waterways, stand up for our neighborhoods, stand up for the world our kids will inherit," Del. Brooke Lierman (D–Baltimore), who spearheaded the effort, said on the House floor.
But if Republican Gov. Larry Hogan signs the bill into law, Lierman will also have to stand up to the additional pollution she will have created. A peer-reviewed study by Franklin Associates found that paper-based and corn-based alternatives consume considerably more energy and water than Styrofoam, because they're significantly heavier. Foam containers are made up of more than 90 percent air and therefore pose a less sinister threat to the environment, researchers concluded.
"A ban on polystyrene foam packaging and containers could lead to increased solid waste, energy use, water use, and greenhouse gas emissions," said the American Chemistry Council (ACC) in a statement.
Ashley Van Stone, executive director of Trash Free Maryland, argues that that the material itself is the problem: Foam is known to break into smaller pieces, making it hard to dispose of. "We know that banning one material is not going to stop and eradicate all litter," Van Stone tells CNN. "But by banning foam we can work to ensure that the material is reduced from entering our environment."
She's correct that communities would certainly encounter fewer of those flaky cups. But while corn-based replacements in particular are in vogue, the Franklin Associates' study notes that they do "not biodegrade in landfills" where they often end up. That means that, with a ban on foam, waterways and neighborhoods might see more litter overall.
And the burden would be financial as well, particularly for restauranteurs who rely on foam to package food affordably. "Not only will costs go up for restaurants and be passed on to consumers, but because comparable products weigh more and many cannot be recycled, costs will increase due to higher tipping fees (based on weight) at landfills," Cailey Locklair Tolle, president of the Maryland Retailers Association, tells CNN.
New York City's own foam ban took effect on Jan. 1, and industry groups say that packaging alternatives will run restaurants about double the previous cost.
A majority of the world's plastic waste—about 60 percent—comes from China, Indonesia, the Philippines, Thailand, and Vietnam. The U.S. contributes a whopping 1 percent.