Stossel: Academic Hoax
Journals applaud seven outrageously fake papers.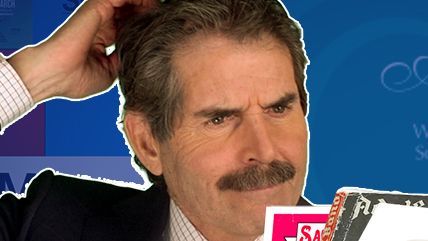 Three academics conducted what they call a "grievance studies" experiment. They wrote fake papers on ridiculous subjects and submitted them to prominent academic journals in fields that study gender, race, and sexuality.
They did this to "expose a political corruption that has taken hold of the universities," say the hoaxers in a video which documented the process.
John Stossel interviewed James Lindsay and Peter Boghossian who, along with Helen Pluckrose, sent so-called research papers to 20 journals.
They were surprised when seven papers were accepted. One claimed that "dog humping incidents at dog parks" can be taken as "evidence of rape culture." It was honored as "excellent scholarship."
Click here for full text and downloadable versions.
Subscribe to our YouTube channel.
Like us on Facebook.
Follow us on Twitter.
Subscribe to our podcast at iTunes.
The views expressed in this video are solely those of John Stossel; his independent production company, Stossel Productions; and the people he interviews. The claims and opinions set forth in the video and accompanying text are not necessarily those of Reason.