NYPD Banned Street Parking for Department Flag Football Championship, Says It 'Relocated' Violators' Cars
"This is a special event. This was the flag football championship," said NYPD Commissioner James O'Neill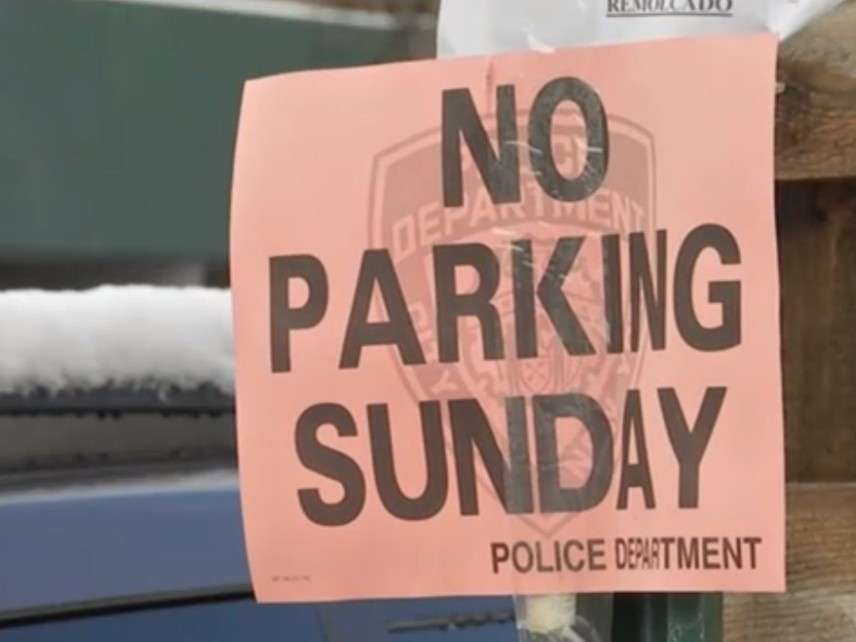 The New York City Police Department (NYPD) prohibited the public from parking on a Manhattan street on Sunday, then "relocated" dozens of violators' cars—all for a department flag football game.
NY1 reported Monday the "no parking" signs went up ahead of the NYPD's annual flag football championship, played on Columbia University's nearby athletic fields. About 30 cars were moved as a result, the department told NY1.
But the "no parking" warning apparently didn't apply to department personnel who were there for the game. Per NY1:
Inwood resident Dave Thom took several photos Sunday showing cars with NYPD parking placards up and down the block. Some of the placards were expired. One car had a handwritten sheet in the window reading, "On Police Commissioner's Flag Football Team."
As for photographic proof:
"On Police Commissioners Flag Football team" — NYPD tows Inwood residents cars to make space for police officers to park for flag football game. https://t.co/1zxqvSSadK pic.twitter.com/QMkB7LAjZ3

— Nick Encalada-Malinowski (@nwmalinowski) March 5, 2019
"Due to concerns of traffic congestion, pedestrian management, and access for disabled persons, parking was restricted along 218th Street," the department told NY1, seemingly admitting that the "no parking" rule was put in place solely for the flag football game.
When asked by a reporter about the situation at a press conference Tuesday, James O'Neill was completely unapologetic. "This is a special event. This was the flag football championship," he said.
O'Neill bizarrely claimed that violators' cars were simply "relocated" rather than "towed," and that no one got a ticket. "Special events go on throughout the city," he added. "This is something that the commissioner's football league has every year. There were signs put out in advance that said: 'No parking on Sunday,' so this is something that takes place very often up in that neighborhood."
The championship game did indeed take place on the same fields where Columbia University plays its football games. However, the school told NYPD that "no parking" signs don't ever go up on the street in question for its games.
As for the allegations of placard abuse? "It's not placard abuse," O'Neill said. "It was clearly marked: 'No parking on Sunday.'"
Ironically, this is all came less than two weeks after New York Mayor Bill de Blasio announced a new plan to crack down on parking placard abuse by city employees. It seems like that effort is off to a great start.