Uber Sues New York City Over Vehicle Cap
A moratorium on ride-sharing apps will inevitably make it harder for low-income residents to get around.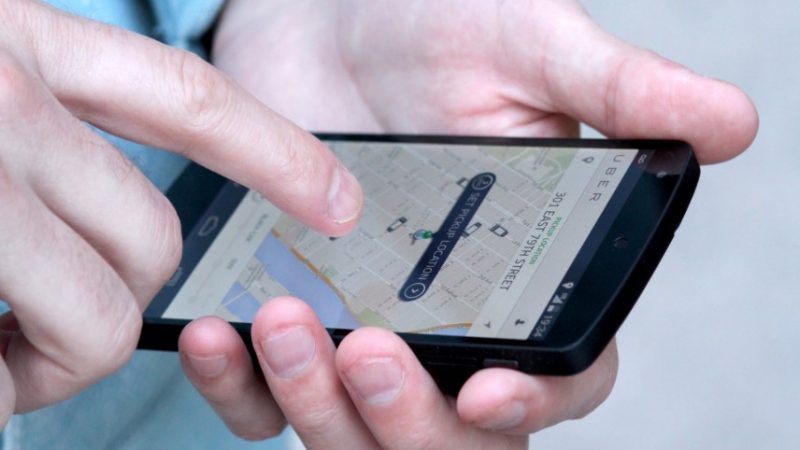 (Erica Schroeder | Dreamstime.com)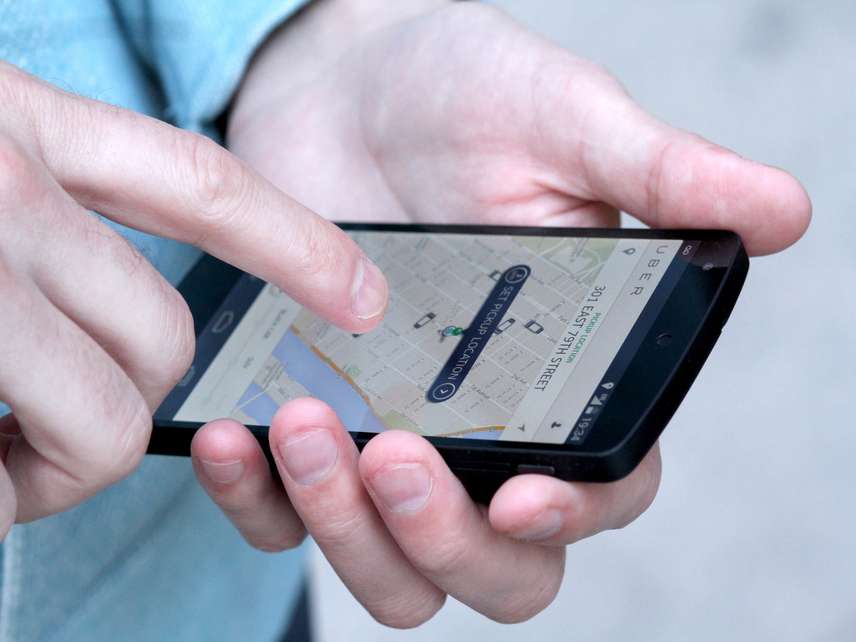 Uber is taking New York City to court after lawmakers capped the number of cars allowed on the ride-sharing app.
Legislation passed by the New York City Council in August of last year imposed a yearlong pause on new vehicle licenses for Uber and Lyft drivers. Lawmakers who advocated for the restriction said it will help ease congestion. But Uber is pushing back on that, arguing the moratorium will create far more problems than it will solve.
"Rather than rely on alternatives supported by transportation experts and economists, the City chose to significantly restrict service, growth and competition by the for-hire vehicle industry, which will have a disproportionate impact on residents outside of Manhattan who have long been underserved by yellow taxis and mass transit," Uber's lawsuit says.
Mayor Bill de Blasio, who helped champion the restriction, did so under the guise that the yearlong window would allow the city to conduct a "study" on traffic outcomes. But that seems to have been a farce, as he recently told WNYC's Brian Lehrer that the caps will be "ongoing." With that in mind, it's likely the move was in service to a dying taxi industry, which has struggled to compete with Uber and Lyft's low prices and convenience.
The legislation also instituted minimum pay rules for drivers. That's bound to be a problem as well, since ride-sharing companies will deal with it by raising prices, which may discourage riders. And the state's mandated compensation increase is at odds with their vehicle cap, as the latter reduces opportunities for drivers to actually take advantage of any bump in pay.
"The City Council's new law guarantees a living wage for drivers, and the administration should not have blocked New Yorkers from taking advantage of it by imposing a cap," Harry Hartfield, a spokesperson for Uber, said in a statement to Reason. The company has endorsed a congestion pricing plan, which would allow the city to levy a surcharge on vehicles serving higher-density areas. "We agree that fighting congestion is a priority, which is why we support the state's vision for congestion pricing, the only evidence-based plan to reduce traffic and fund mass transit."
Indeed, the current data does not justify New York City's move. A report released by transportation consultant Bruce Schaller was hailed by ride-sharing critics, as it concluded that Uber and Lyft added approximately 5.7 billion vehicle miles in nine major metropolitan areas over the last six years. But as Robin Chase points out in CityLab, that's a static view of a dynamic problem. The Federal Highway Administration surveyed urban areas with rail systems, and found that taxis and ride-sharing services account for a mere 1.7 percent of miles traveled. Personal vehicle usage, in comparison, makes up a whopping 86 percent. New York City's own mobility survey confirms that travel by way of private car far outweighs transport via ride-hailing apps.
In other words, congestion was a problem before Uber, and it will be a problem with or without an arbitrary cap on rideshare licenses.
Meanwhile, throttling rideshare availability will hurt the most vulnerable at the expense of helping a choice few. Ninety percent of app-based drivers are first generation immigrants and speak English as a second language. That group faces an uphill battle when seeking employment, and the vehicle cap is yet another roadblock to their success. Over 3,000 New Yorkers have tried and failed to obtain a license since the cap went into effect, Hartfield tells Reason.
What's more, riders in low-income areas will have a harder time finding a way to get around. Many of those residents live in one of the outer boroughs, where taxi options have historically been scant and subway passengers face disproportionately longer delays. A vehicle cap means Ubers will be fewer and farther between in those areas: Drivers would be incentivized to stay in Manhattan where demand is higher, allowing them to pocket a higher payoff (and likely increasing congestion in the central business district).
According to Hartfield, the initial data supports this, as the number of intra-Manhattan trips has grown at a faster rate than those in Brooklyn, Queens, the Bronx, and Staten Island. Congestion will certainly be lighter in the outer boroughs, at least.