Oregon Passes Nation's First Statewide Rent Control Law
The bill comes with new risks for tenants and property owners alike.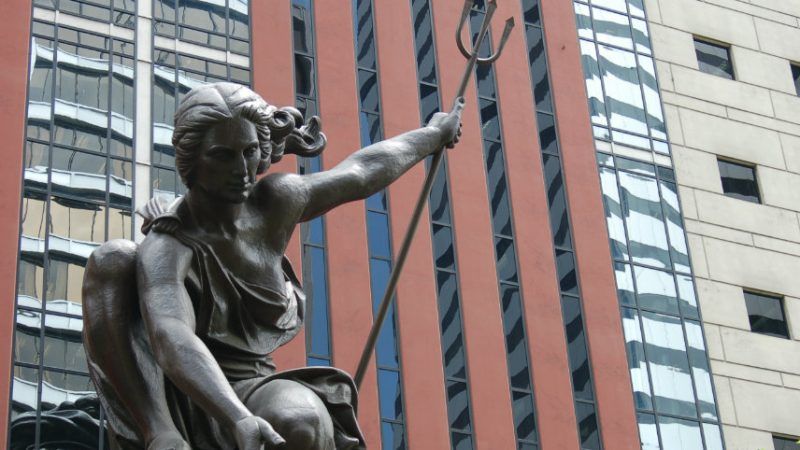 (Gerry Villani/Dreamstime.com)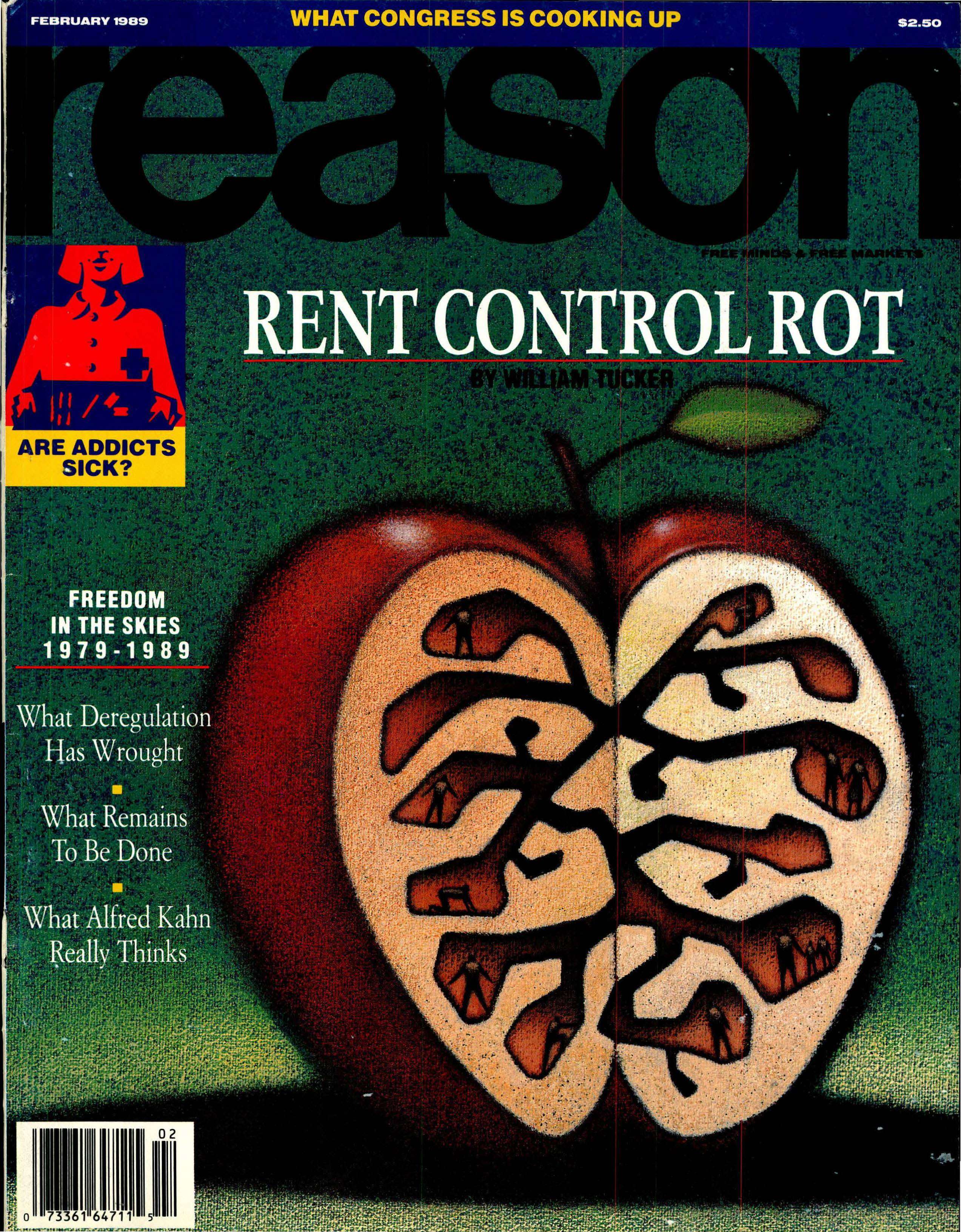 Yesterday, the Oregon Legislature officially passed the country's first ever statewide rent control policy, capping the rate at which landlords can raise rents and imposing new limits on their ability to evict tenants.
In a lopsided vote, the Oregon House voted 35-25 to pass SB 608. The bill forbids landlords from increasing rents during the first year of a person's tenancy and caps future rent increases at 7 percent per year plus inflation thereafter.
Save for a few exceptions, the bill has no vacancy controls, meaning that landlords are allowed to increase rents however much they wish after an old tenant moves.
To stop landlords from getting around SB 608's price controls by just kicking tenants out, the bill also bans no-cause evictions. Landlords will generally have to show a government-approved reason before kicking a tenant out, and pay them one month's rent when they do.
"This first-in-the-nation legislation will protect renters and ensure we have a fairer system for everyone," said Rep. Jennifer Williamson (D–Portland) after the vote.
Economists generally take a dimmer view of rent control policies, arguing that they reduce the supply of rental housing by incentivizing landlords to take price-controlled units off the market, or dissuade developers from building new rental properties in the first place.
To mitigate these risks to new construction, SB 608 would exempt new rental properties from the bill's price controls for 15 years.
That provision, combined with both the bill's relatively generous caps on annual rent increases and solid pro-rent control majorities in both chambers of the state legislature, saw a lot of landlords decide that this was not their hill to die on.
The Oregon Rental Housing Association, the state's largest landlord group, took a neutral stance on the bill. The group's legislative director told The New York Times he did "not believe [SB 608] will be catastrophic to our livelihood."
Other landlord groups have been less chipper. Multifamily Northwest—which represents larger landlords in the fast-growing Portland metro area—warned repeatedly about the risks SB 608 posed to new housing construction leading up to the vote. After its passage, it expressed a fear that caps on rent increases will be ratcheted down in coming years.
"How can we ensure that 7 percent doesn't become 5 percent in the future, or lower? We would like to see lawmakers offer assurances to investors that Oregon is still a smart, predictable place to invest in the rental market," said the group in a Tuesday press release.
Indeed, the state's tenant groups—while supportive of the bill—argue that its caps on rent increases are far too high, and have promised to fight to lower them in future. These same groups have waved away concerns that lower caps still might suppress new housing construction with the argument that if new buildings are going to be expensive, then we wouldn't want them in the first place.
"If developers need to increase rent on tenants by more than 10% per year, the developments are bad for Portland and bad for tenants!" said the Portland Tenants Union (PTU) in February Medium post. "Let's leave that space open for those who can provide housing for the people."
Say what you will about vacant lots, but at least the rent is lower.
The PTU has also argued that the bill's lack of real vacancy controls and long list of acceptable reasons for evicting tenants will incentivize landlords to harass tenants into moving, or otherwise find pretextual reasons for kicking them out.
That's a fair concern, given that SB 608 allows for landlords to evict tenants if they violate any provisions of their rental agreement three times within a year. The bill also allows landlords to evict tenants if they're performing extensive renovations or have sold a unit to an owner who intends to occupy it. This provides an incentive to property owners to convert their price-controlled rental housing into pricier condominiums they can sell at market price.
Just such a thing happened in San Francisco after the city expanded its rent control policies in the 1990s. For-rent apartments were converted into for-sale condominiums, which reduced the supply of rental housing and spurred gentrification.
Tenant advocates want to address these problems with more regulations still. Yet, the fact remains that these bad incentives are baked into any rent control policy that forces landlords to lease out apartments at below-market rates.
A better solution would be to remove restrictions on new housing supply, so that more rental units can be built. That would arrest the growth in rents, or even see them decline.
Oregon and its local governments limit new housing construction in two primary ways; either through urban growth boundaries, which reserve developable land near cities for natural or agricultural uses, or zoning restrictions, which limit the number of units you can building on residential land within cities.
Free marketers can argue about which restrictions are most harmful, but the fact is both suppress new housing supply.
And that's really bad!
A construction boom in Portland—where developers have been adding new apartment buildings at a breakneck pace—has finally started to see rental prices decline slightly after years of rapid growth. Were restrictions on development lifted, it's likely we'd see more construction and steeper price declines.
How likely that is to happen is an open question. Oregon legislators have proposed a bill that would ban single-family zoning—whereby only one unit of housing is allowed to be built per lot—statewide, a reform that has a decent enough chance of passing.
Getting rid of urban growth boundaries is a much tougher sell in environmentally conscious Oregon. Gov. Kate Brown dismissed the idea in an interview with The New York Times, saying "a lot of people blame the state's land-use laws, but if we didn't have land-use planning, we would not have a wine industry, because houses would have been built on those southern-facing slopes."
Oregon's famed pinot noirs take precedence over affordable housing for state residents, I guess.
In short, Oregon's rent control bill is not as bad as it could have been, but it is still a mistaken response to a real problem and likely to make things worse for property owners and tenants. Having passed the state Senate earlier this month, SB 608 now heads to the governor's desk, who is expected to sign it.