What Caused the 2008 Financial Crisis: Market Distortions or Market Failure?
A debate between former BB&T Bank CEO John Allison and Moody's Mark Zandi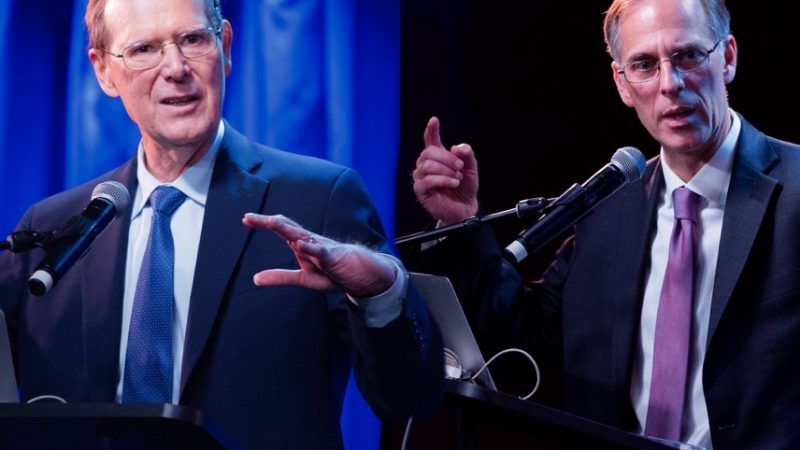 Was the 2008 financial crisis caused by market distortions or market failure?
That was the topic of a public debated hosted by the Soho Forum in New York City on February 20, 2019. It featured John Allison, former CEO of BB&T Bank and former CEO and president of the Cato Institute, and Mark Zandi, the chief economist of Moody's Analytics. Allison argued that market distortions led to the financial crisis, and Zandi attributed the crisis to market failure. Soho Forum Director Gene Epstein moderated.