Reports Claim Jussie Smollett Allegedly Staged Hate Crime Attack; Police Say News Is 'Unconfirmed, Inaccurate'
Police, Fox contradict local reporters' claims.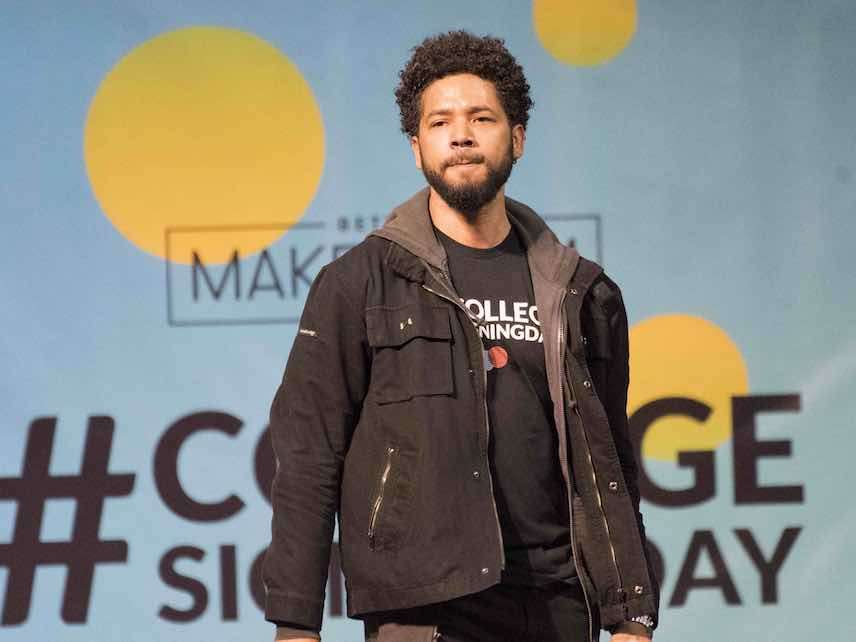 Two local media outlet are now reporting that the assault of Empire actor Jussie Smollett last month may have been a hoax: Smollett himself is suspected of organizing the attack, which was carried out by two brothers, at least one of whom had appeared as an extra on the show and knew Smollett socially.
"Multiple sources have told ABC7 Eyewitness News that police are investigating whether Smollet and the two men staged the attack allegedly because Smollett was being written off of 'Empire,'" wrote ABC 7.
"Investigators believe Jussie Smollett and the non-cooperating witnesses in the alleged attack of Smollett last month 'potentially staged the attack,' sources tell CBS 2 Investigator Brad Edwards," wrote CBS Chicago.
The two witnesses are brothers of Nigerian descent, and were picked up at Chicago O'Hare International Airport on Wednesday night. A relative of the two men confirmed that they knew Smollet, as did their attorney.
"They do know Jussie," their attorney, Gloria Schmidt, told CBS Chicago. "They have worked with him on Empire. My preliminary investigations show that on set it's very tight. They're all very cordial with each other, so they're baffled why they are people of interest."
Police believe the two men were captured on surveillance video near the scene of the crime, according to to ABC and TMZ. Police raided their home Wednesday night, taking bleach, shoes, electronics, and other items.
A spokesperson for the Chicago Police Department (CPD) described news reports as "unconfirmed, uninformed, and inaccurate."
In a statement to Reason, the CPD said, "We don't have any comment as the investigation is currently ongoing."
Smollett was attacked at 2:00 a.m. on January 29 on the streets of Chicago while he was coming back from a sandwich shop. His two assailants allegedly put a rope around his neck, poured bleach on him, and shouted "MAGA country."
According to the ABC and CBS reports, Smollett may have staged the attack because he was being written off Empire. Fox has denied that this was the case, however.
With the police and Fox both pushing back forcefully against the ABC and CBS reports, it's impossible to say with absolute certainty what the truth of the matter is yet. But the fact that the two men evidently knew Smollett—a detail confirmed by their attorney—certainly makes inside job a more plausible explanation than random hate crime. At the very least, it seems vanishingly unlikely that the perpetrators were white Trump voters.