A Court Denies that Charges Against Topless Beachgoers is Gender-Based Discrimination
The city defines nudity as showing nipple, but only if you're a woman.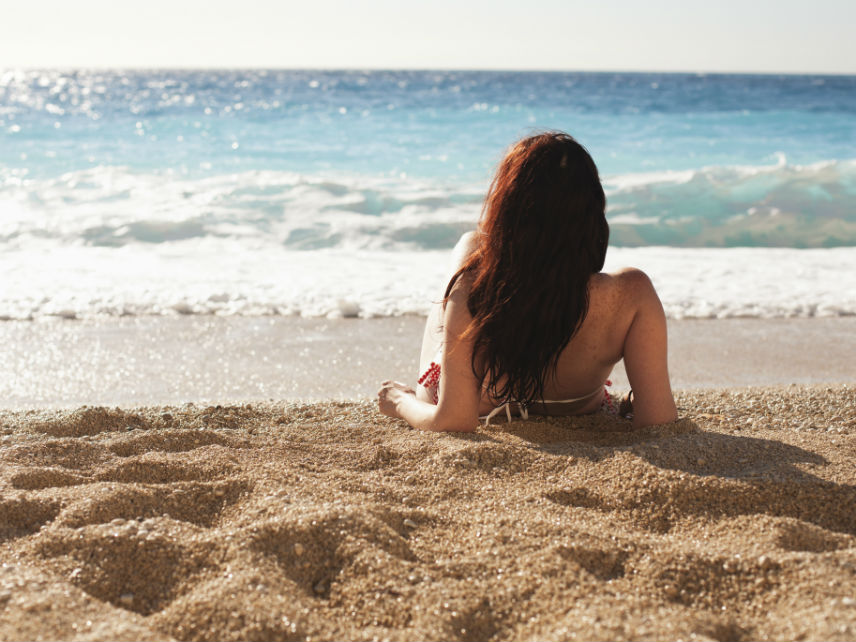 Just days after Maroon 5's Adam Levine went shirtless on national television without the threat of a Janet Jackson–style "nipplegate," a court weighed in on which nipples are acceptable in public places.
In 2016, three women were ticketed at Weirs Beach in Laconia, New Hampshire, for not covering up during the Memorial Day weekend visit. Heidi Lilley, Kia Sinclair, and Ginger Pierro were practicing yoga and sunbathing when some beachgoers asked the police to demand that the women cover their breasts. The trio refused, and the three women were then arrested for violating the city's ordinance prohibiting public nudity.
After a motion to dismiss the charges was denied, the trio appealed the decision, aiming to overturn not just their convictions but the ordinance itself. The statute defines nudity as the "showing of the human male or female genitals, pubic area or buttocks with less than a fully opaque covering, or the showing of the female breast with less than a fully opaque covering of any part of the nipple." The Laconia 3 believe the breast clause is a form of gender-based discrimination, since both women and men have nipples.
The New Hampshire Supreme Court has now ruled against the women. The judges acknowledge that the ordinance required "the draping of more parts of the female body than of the male," but they argue that this was only because female bodies have more procreative functions than male bodies do.
Two judges disagreed. In their dissent, they offered the example of a man and a woman wearing the same beachwear. If that beachwear doesn't cover their nipples, only the woman would be engaging in unlawful behavior. This, the dissenters argued, was a "gender-based classification." The separate definitions of nudity for both women and men were also a gender-based classification, they said. Laws based on differences, they warned, can go too far in mandating behavior.