Rebuilding America's 'Crumbling Infrastructure' Gets Half-Hearted Shoutout in Trump's State of the Union Address
The president proposed a $1.5 trillion infrastructure plan in his previous State of the Union address.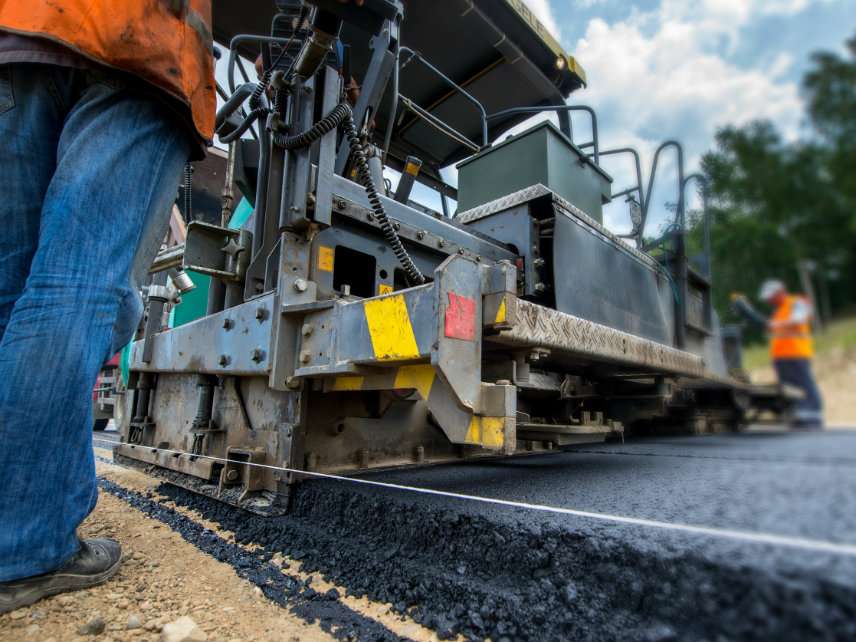 The nearly forgotten issue of infrastructure crept into President Donald Trump's State of the Union address Tuesday night, with Trump touting his administration's record of approving new pipelines and calling for additional federal investment.
"Both parties should be able to unite for a great rebuilding of America's crumbling infrastructure," said Trump. "I know that the Congress is eager to pass an infrastructure bill—and I am eager to work with you on legislation to deliver new and important infrastructure investment. This is not an option. This is a necessity."
Prior to the speech, Republican and Democratic lawmakers suggested new infrastructure spending was something both parties could get behind.
I'm hoping to hear *real* bipartisanship from the President tonight. We should be working *together* to invest in infrastructure, to improve access to quality, affordable health care, to strengthen our country abroad and at home, and so much more. #SOTU pic.twitter.com/MLY7WZpNKt

— Senator Chris Coons (@ChrisCoons) February 5, 2019
Look forward to hearing from @POTUS about his plans to rebuild our infrastructure, improve #job training programs, tackle unfair trade w/ #China, and address high prescription drug prices. #SOTU https://t.co/NNPa8EaY7g

— Rob Portman (@senrobportman) February 5, 2019
The president made strikingly similar comments in his last State of the Union address, in which he called for a $1.5 trillion infrastructure package, replete with $200 billion in new federal spending.
His 2018 proposal was followed by a detailed plan from the White House. That plan included $100 billion in federal aid to state and local projects that could fund 80 percent of their costs from non-federal sources. Some $50 billion would have gone to ill-defined rural infrastructure projects. Another $20 billion would have been made available for a "Transformative Projects Program."
His previous plan also called for streamlining government approval of infrastructure projects, and allowing for tolling and the commercialization of rest stops along America's interstate highways.
Democrats countered with a plan that would have spent $1 trillion of federal dollars on everything from roads and bridges to broadband and affordable housing. Notably lacking was any mention of the administration's regulatory rollback and streamlining.
Neither proposal came to anything, as Trump quickly becaume distracted with other priorities, and Democrats lacked a Congressional majority (or a realistic funding source) to get their plan through.
Something similiar will likely happen again this year, given that no major new infrastructure bills have been introduced in Congress so far, and there have been few indications that the current divided, polarized Congress is willing to take up a significant bipartisan project like a national infrastructure overhaul.