Young Adult Fiction Author Cancels Book Publication After Social Justice Crowd Says It Isn't Woke Enough
To paraphrase Ray Bradbury, social media is full of people running around with lit matches.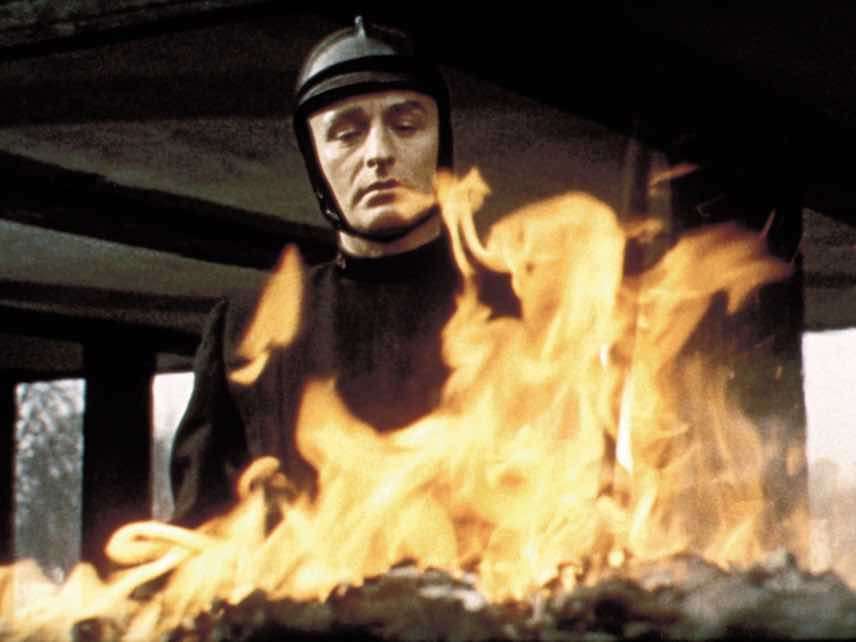 A first-time author of young adult fiction, Amelie Wen Zhao, has decided not to publish her book Blood Heir after progressive critics in the YA community decided that she was guilty of a litany of crimes: racial insensitivity, plagiarism, and more.
According to two accounts of the kerfuffle—one by Jesse Singal in Tablet and another by Kat Rosenfield in Vulture—these were largely unfair smears, levelled in bad faith by social justice zealots. Rosenfield has written previously that the YA community is sometimes subsumed by "toxic drama," and Zhao's fate appears to be a prime example.
The trouble began last week, when a YA influencer claimed that Zhao was "gathering screenshots of people who don't/didn't like her book." Such behavior is far from improper, but some on the progressive left consider any attempt to engage with their tweets to be a form of harassment. (See: Jacobinghazi.)
Others accused Zhao of plagiarism because one of her characters implores another not to "go where I can't follow," which is a line from The Lord of the Rings. To my mind, this single line does not constitute plagiarism, and could even be considered an homage.
Some objected to the themes of the book, which is a sort of revisionist fantasy treatment of the legend surrounding Princess Anastasia of Russia. Some thought the book was ham-handedly referencing American chattel slavery, though as Singal writes,
based on the published tweets, no one could explain exactly what it was about Zhao's treatment of the subject that was offensive. "[I]t is also HIGHLY troubling that no one in the process of publishing or editing Blood Heir saw a story about slavery, trafficking, and race relations and thought to bring in a sensitivity reader, or even several," noted one member of the community who didn't level any specific critiques about the book's handling of these subjects. "[T]o put something that resembles chattel slavery SO CLOSELY is distasteful," opined another, the implication being this simply isn't a subject to be written about. Among other critics, there seemed to be a lack of understanding that "slavery" doesn't mean "American slavery" and that the concept has a broader context and history than that. "[R]acist ass writers, like Amélie Wen Zhao, who literally take Black narratives and force it into Russia when that shit NEVER happened in history—you're going to be held accountable," said one contributor to the pile-on. "Period." (Parenthetical after the period: Russia has its own recent history of what is certainly one strain of slavery)….

I didn't have access to an advanced copy of the book and wanted to make sure I wasn't missing anything so I emailed Oh, the YA writer whose tweets to Zhao as a fellow author of Asian descent had castigated her for her lack of awareness and cultural context. Oh has read the book, and to her credit, given that we had been arguing about this on Twitter, she sent me a thoughtful and civil response, but one that didn't really contain any new or compelling evidence Blood Heir can be fairly called a racist book.
Of course, some on the progressive left balk at any attempt to blend different cultural settings and traditions, or tell new stories that are inspired by rituals or clothing belonging to an ethnic group of which the author is not a member. Some even complain if any of a book's characters are repugnant—even if the point is to shed light on those characters' odiousness. (Singal and Rosenfield both point to a previous social media outrage concerning the YA book The Black Witch, derided as racist because some of the evil characters did in fact do racist things.)
It's Zhao's book, and she can decide not to publish it if she no longer wants to. This was to be the first volume in a trilogy for which the author received a $500,000 advance, so opting not to publish is going to cost her quite a lot of money. But given how off-base these criticisms were, it seems like a terrible shame to capitulate to them.
Last year my colleague Eric Boehm argued that our society resembles Ray Bradbury's Fahrenheit 451. Boehm pointed out that the famous science fiction novel is misremembered as a mere warning against government censorship. In fact, it's a treatise against the sort of society where everything that provokes anyone is deemed problematic. Bradbury wasn't worried that the government would start burning books out of nowhere; he worried that people would demand the bonfires. Censorship grow out of political correctness, weaponized by each aggrieved person against everyone else.
"There is more than one way to burn a book, and the world is full of people running about with lit matches," Bradbury wrote. In our age of daily, context-free viral outrages, it's a prescient warning.