Pete Davidson Accused Police of 'Hunting' Him. The Syracuse D.A. Wasn't Pleased.
It all seems rather petty.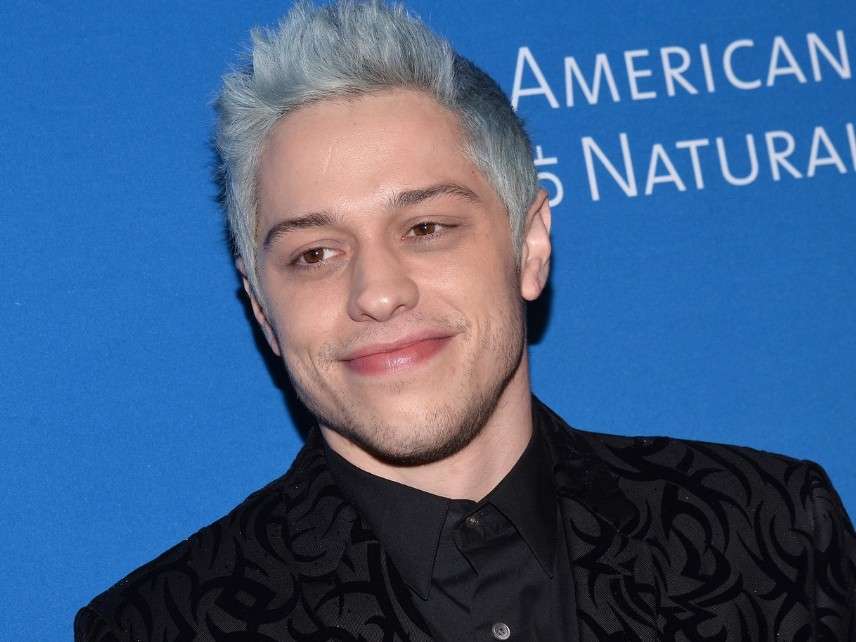 Saturday Night Live comedian Pete Davidson has been vocal about his distaste for the city of Syracuse. The district attorney for the county of Onondaga, which encompasses Syracuse, was not pleased.
Davidson was in Syracuse over the summer to film Big Time Adolescence. In August, he was pulled over by Manlius Police in Fayetteville (which is part of the Syracuse metropolitan area) for unknown traffic and vehicle violations. Joey Gay, a fellow comedian and a passenger in the car, was found to be in possession of marijuana. Davidson was not charged with any crime, though Gay eventually pleaded guilty and settled the case by paying $225 in fines.
But the whole experience apparently left a bad taste in Davidson's mouth. "Syracuse, you know, it's trash," he told shock jock Howard Stern in September. "Worse than Staten Island. The nicest hotel in Syracuse is, like, a fucking Ramada."
Davidson repeated his criticism in an interview with Variety published yesterday. "The whole town of Syracuse blows. Let's be honest, they just found out I was there and tried to arrest me the whole time," he said.
"The cops, because there's nothing going on there, they were hunting me down the whole time," he added to Variety. "They tried to arrest me for bringing business to your town. Never again, Syracuse."
It's impossible to know if law enforcement was really targeting Davidson. But if they weren't at the time, some comments from Onondaga County District Attorney William Fitzpatrick suggested they were about to. "Quite frankly, I'd be as likely to take tourism advice from [him] as I would to be taking marriage counseling from O.J. Simpson," Fitzpatrick told CNYCentral yesterday in response to Davidson's latest comments. "However, I am going to ask Manlius Police to look into the charges that were brought against Mr. Davidson and see if they can't be reopened. And then we'll see how much he really likes Syracuse."
On the whole, this seemed rather petty of Fitzpatrick, who did not return Reason's request for comment in time for publication of this article. Several hours later, Fitzpatrick reached out and said his comments were "designed to be tongue in cheek" in response to "Mr. Davidson trashing our city." Manlius Police Captain Kevin Schafer, meanwhile, denied the targeting allegations, telling Syracuse.com: "When we stop a vehicle, we don't know who's in it."
Tongue in cheek or not, Fitzpatrick likely wouldn't have made this threat if Davidson had not spoken out against Syracuse. The comedian's words were harsh, but they were just that—words. It's completely inappropriate for a district attorney to threaten someone—well-known or not—because he said some mean things.
This post has been updated with comment from Fitzpatrick, who returned Reason's call after publication.