Super Bowl of Welfare: New on Reason
Sports stadiums get billions of dollars in taxpayer subsidies.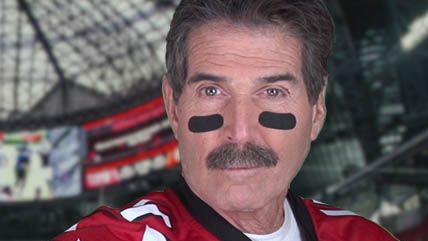 Mercedes-Benz Stadium is home to the Atlanta Falcons and the site of this year's Super Bowl. Costing $1.5 billion, it's one of the most expensive stadiums in America.
The owner of Atlanta's football team, billionaire Arthur Blank, persuaded Atlanta officials to force taxpayers to pay for more than $700 million in subsidies for his stadium.
John Stossel says he understands why politicians subsidize stadiums. "They like going to games, and like telling voters, 'I brought a team to our town!'" says Stossel.
He also understands why billionaires take the money, "if politicians are giving money away, Blank's partners would consider him irresponsible not to take it."
And when it comes to already-rich people getting poorer people to fund their stadiums, Atlanta is not unusual. The Oakland Raiders got $750 million of taxpayer money to move the Raiders to Las Vegas.
"In the last two decades…taxpayers across the country have spent nearly $7 billion on [NFL] stadiums," according to a Huffington Post article
Click here for full text and downloadable versions.
Subscribe to our YouTube channel.
Like us on Facebook.
Follow us on Twitter.
Subscribe to our podcast at iTunes.
The views expressed in this video are solely those of John Stossel; his independent production company, Stossel Productions; and the people he interviews. The claims and opinions set forth in the video and accompanying text are not necessarily those of Reason.