Rep. Walter Jones, Who Supported and Then Denounced Iraq War, Is Dying
The second-generation congressman from North Carolina is a profile in principle and courage.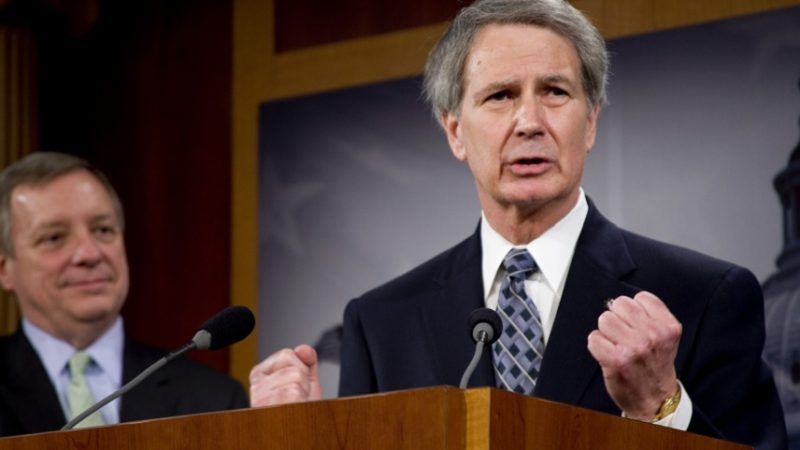 (Ryan Kelly/Congressional Quarterly/Newscom)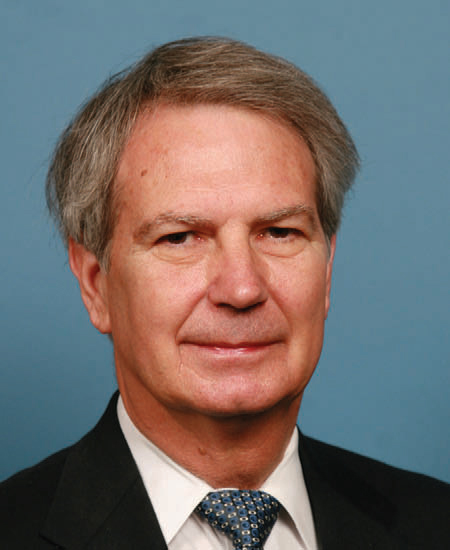 In 1692, Samuel Sewall was one of the judges who condemned 20 "witches" to death during the Salem Witchcraft Trials. Unlike the other judges, Sewall not only realized he was wrong, he made a public showing of his error: wearing sackcloth for the remainder of his life, having his apology read before his congregation, and calling for a day of fasting and penance to honor the wrongfully executed. Sewall was haunted the rest of his days by the destructive power of arbitrary and mistaken authority. In 1700, he authored what is largely considered the first abolitionist tract in the British colonies, The Selling of Joseph, drawing on biblical allusions to argue the anti-slavery cause. In 1725, he published Talitha Cumi, which argued for an early form of equality for women.
Rep. Walter Jones (R–N.C.) is a contemporary version of Sewall, at least when it comes to American foreign policy. First elected to Congress in 1994, the 75-year-old congressman has entered hospice care and is expected to die over the next few days. In the run-up to the invasion of Iraq, he was an unregenerate hawk who, after France refused to join the "coalition of the willing" in the Middle East, pushed to rename french fries "freedom fries."
But by March 2003, shortly after the U.S. invasion and occupation had begun, he became convinced that the Bush administration had misrepresented intelligence reports to make the case for war. He began writing letters—more than 11,000, according to the AP— to the families of soldiers killed in action. "For me," explained Jones to the press, "it's a sacred responsibility that I have to communicate my condolences to a family."
In 2013, he told the audience at a Young Americans for Liberty conference, "Lyndon Johnson's probably rotting in hell right now because of the Vietnam War, and he probably needs to move over for Dick Cheney."
The son of a Democratic congressman from North Carolina, Jones served for a decade in the North Carolina legislature as a Democrat before trying to win his father's seat in 1992. (He lost in the primary.) By 1994, he had switched parties and won a seat. A socially conservative Baptist who converted to Catholicism and opposes gay marriage, he had high ratings from the NRA but also from NORML, the pot legalization group, which gave him a B+ in 2017. He voted against bailouts during the financial crisis.
Haunted by his 2002 vote to authorize force in Iraq, Jones posted almost 600 pictures of killed American troops outside of his congressional office. As the AP reports:
"I will never forget my mistake because people died because of my mistake," he said. "I bought into believing that President Bush didn't really want to go to war. That's how naive I was at the time….I could have voted no, and I didn't."…

Those who pass by "may not stop, but they're going to look at those faces," Jones said. "They might keep walking, but they're going to see those faces."
It's rare enough to find a politician or leader who admits to his or her mistakes. Like Sewall in colonial times, Jones, to his credit, did more than that. He actively worked to undo the damage he caused.
Over the weekend, Rep. Justin Amash (R–Mich.) paid tribute to his colleague:
Praying for my friend @RepWalterJones and his family. It has been a blessing to serve with this principled and honorable man. There is no one in Congress I respect more. Lord, watch over him. https://t.co/aTUiqJ4erz

— Justin Amash (@justinamash) January 26, 2019