5 Dead in Florida Bank Shooting
Police have identified a suspect.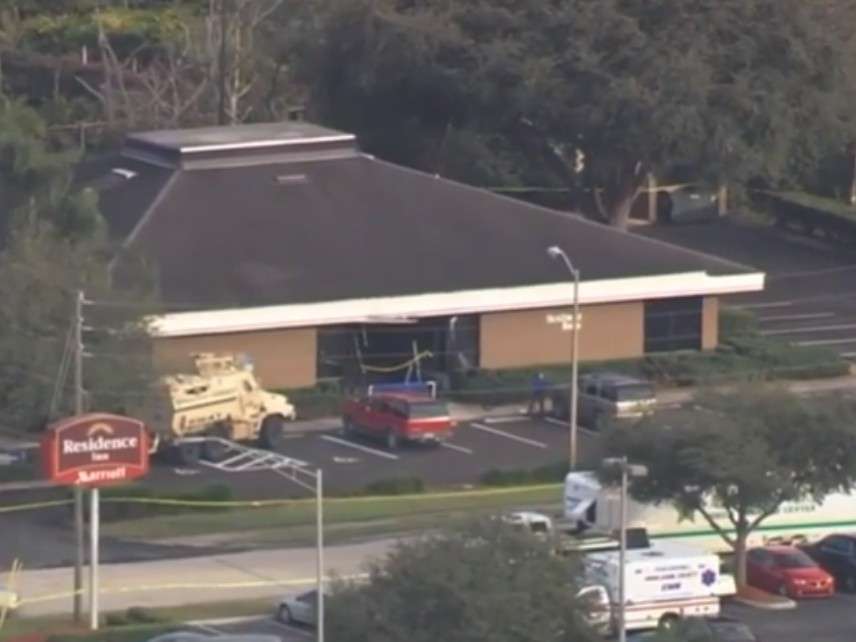 Police in Florida say a gunman opened fire in a bank earlier today, killing at least five people.
The shooting occurred at a SunTrust Bank branch in Sebring. The suspect, who Sebring police have identified as 21-year-old Zephen Xaver, allegedly barricaded himself inside the bank and took hostages, according to ABC News.
"A subject contacted dispatch and reported that he had fired shots inside the bank," The Sebring Police Department wrote on Facebook. "SPD officers and deputies from the Highlands County Sheriff's Office responded to the scene and established a perimeter." Efforts to negotiate with the suspect were unsuccessful, police said. As a result, "the HCSO SWAT team entered the bank and continued the negotiations. The suspect eventually surrendered to the HCSO SWAT team," the post read. He is currently in custody.
"After an assessment of the scene we were sorry to learn that we have at least five victims, people who were senselessly murdered as a result of his act in this bank," Sebring Police Chief Karl Hoglund told reporters at a press conference today. The victims' identities have yet to be released.