Once Again, ICE Detained an American Citizen
The ACLU blames local law enforcement after ICE detains an American-born veteran with the intent to deport him.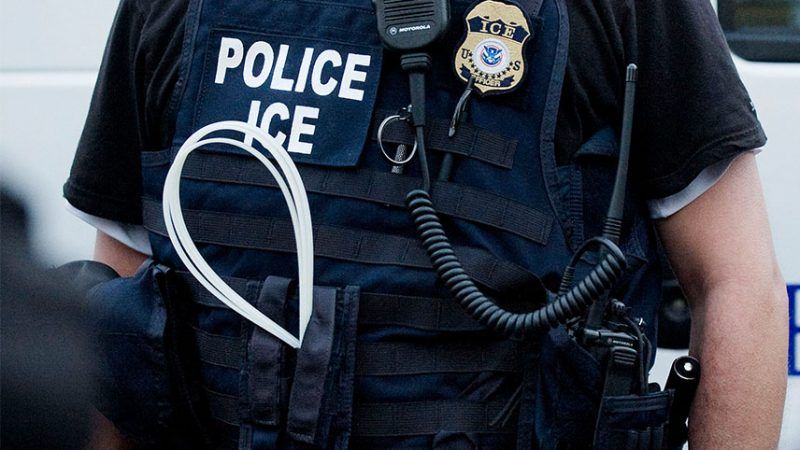 (Bruce Chambers,/ZUMApress/Newscom)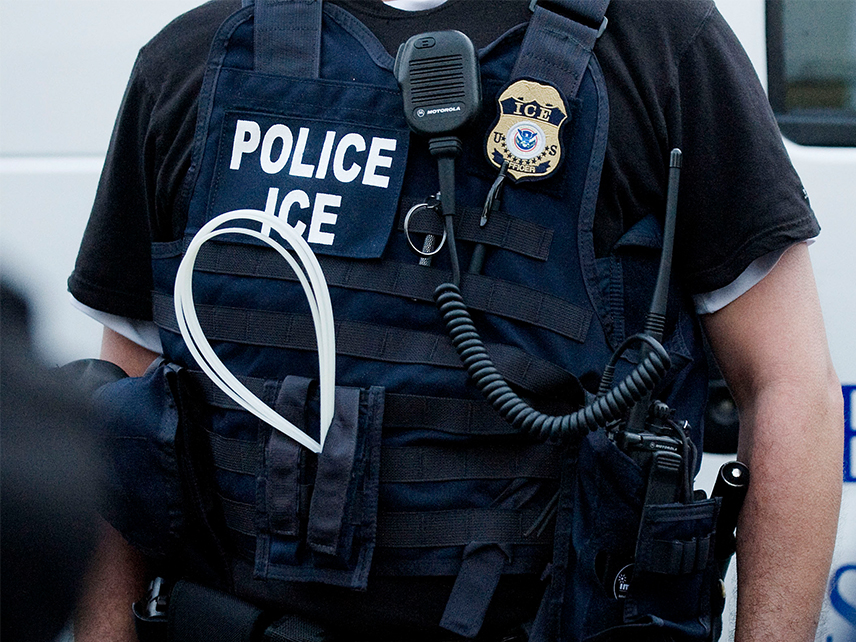 Jilmar Ramos-Gomez was born in America. In Michigan, to be exact. By the time he was 27, the Marine veteran had earned awards and other accolades for his service in Afghanistan.
He had also been diagnosed with post-traumatic stress disorder. The Associated Press reports that in late November, Ramos-Gomez was taken to a Kent County jail for trespassing and damaging a fire alarm at a hospital. He was arrested and pleaded guilty. Then Immigration and Customs Enforcement (ICE) took the American citizen from jail and transported him 70 miles with intent to deport him.
Rather than letting him leave the jail to await sentencing, ICE contacted the jail and asked that he be held. Kent officials claim in a letter that they neither had jurisdiction once ICE took Ramos-Gomez nor the authority to verify ICE's intentions.
After three days in federal custody and contact from a lawyer on behalf of Ramos-Gomez's family, the veteran was released.
Now the American Civil Liberties Union (ACLU) is demanding an investigation into the Kent officials who turned Ramos-Gomez over to ICE. In a letter addressed to Sheriff Michelle LaJoye-Young and the county commissioners, the ACLU lambasts the county for turning "a vulnerable, mentally ill United States citizen over to ICE so that he could be deported from his country."
So how does this happen to an American citizen?
According to the ACLU, part of the blame lies in law enforcement officials willing to subvert the criminal justice process to accommodate federal agents. In a statement, the group says that "the Kent County Sheriff's Department should have immediately released Mr. Ramos-Gomez" in compliance with his sentencing schedule. Instead, Kent law enforcement worked "with ICE agents to enable his transfer."
Another piece of the puzzle might be found in ICE's history of mismanagement. For many years, audits have found chronic mismanagement, misconduct, and a poor reporting and disciplinary system at the agency. ICE's internal and administrative issues have had an impact on external operations. ICE reports that it released Ramos-Gomez three days after receiving proof of citizenship, but it claims that the veteran identified himself as a foreign national. One can only question whether the agency thought to verify this alleged statements before detaining him. (The Washington Post reports that email requests for further information received an automatic reply indicating that communications officials were away due to the government shutdown.)
Miriam Aukerman, senior staff attorney for the ACLU's Michigan office, tells Reason:
We owe combat veterans like Jilmar Ramos-Gomez, who bravely fought for our country in Afghanistan, a tremendous debt of gratitude. Instead of honoring his service, U.S. Immigration and Customs Enforcement tried to deport a U.S. citizen and decorated Marine combat veteran, and local authorities made that possible. This terrible incident is the predictable consequence of two things: ICE's reckless, no-holds-barred approach to immigration enforcement, and local law enforcement's willingness to blindly facilitate ICE's deportation efforts in their communities.
Bonus link: This is not the first time ICE detained an U.S. citizen. A father was kept in ICE detention for nearly two years until a court confirmed that he was an American.