Do You Believe in Educational Pluralism? Come Out to This Reason Event in D.C. on 1/23!
Lisa Snell interviews Johns Hopkins' Ashley Berner, author of Pluralism and American Public Education: No One Way to School.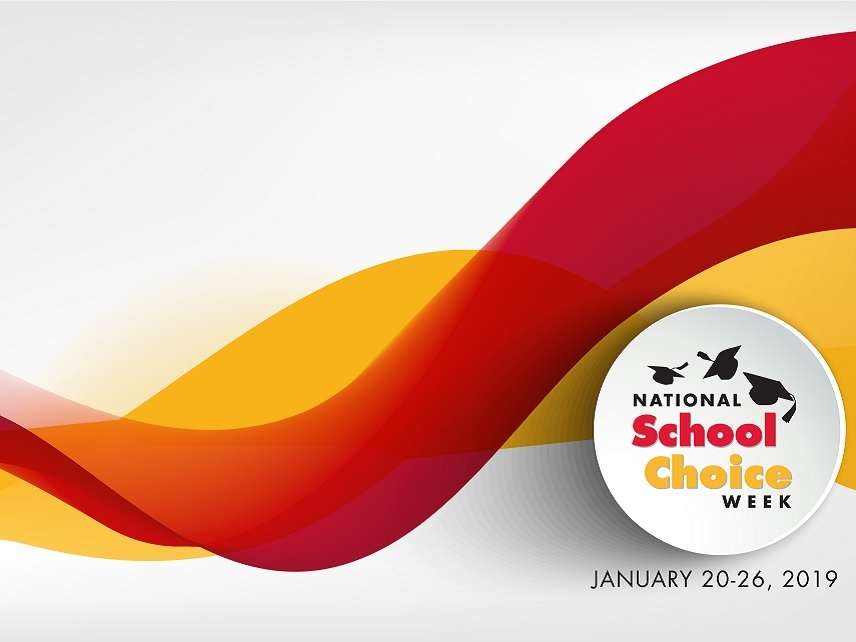 Next week is National School Choice Week, an annual event that celebrates giving parents and students more options when it comes to education. Reason is a media sponsor of School Choice Week and I'm excited to announce an event that will be held in our Washington, D.C. offices on Wednesday, January 23:
You are cordially invited to join us to discuss how the history of public education in the United States has shaped an environment in which alternatives to traditional public schools are viewed with intense skepticism, making the United States an outlier among liberal democracies, and what the best paths forward are. On January 23 in Washington, DC, Lisa Snell, former Reason Foundation director of education and current director of K-12 education policy partnerships, for the Charles Koch Institute, will interview Ashley Berner, PhD, assistant professor and deputy director of the Institute for Education Policy at Johns Hopkins University about school choice and her book, Pluralism and American Public Education: No One Way to School.

Join us as we explore how educational pluralism—what Berner calls "the democratic norm around the world"—could be the best framework in which to find meaningful political compromise around school choice.

Admission to this event is free of charge and requires advanced registration.

Questions? Email Jackie Pyke at jackie.pyke@reason.org
Our offices are located at 1747 Connecticut Avenue NW (near S Street). Take the Red Line on Metro to Dupont Circle (north exit). The event runs from 6 p.m. to 8 p.m.
More information on the event is here.
To read an excerpt of Berner's book, go here.
For more information on National School Choice Week, go here.
Reason on education here.