Don't Tie Tragic National Park Deaths to the Government Shutdown
Some news outlets have insinuated that the government shutdown is to blame for several tragic deaths. Statistics say otherwise.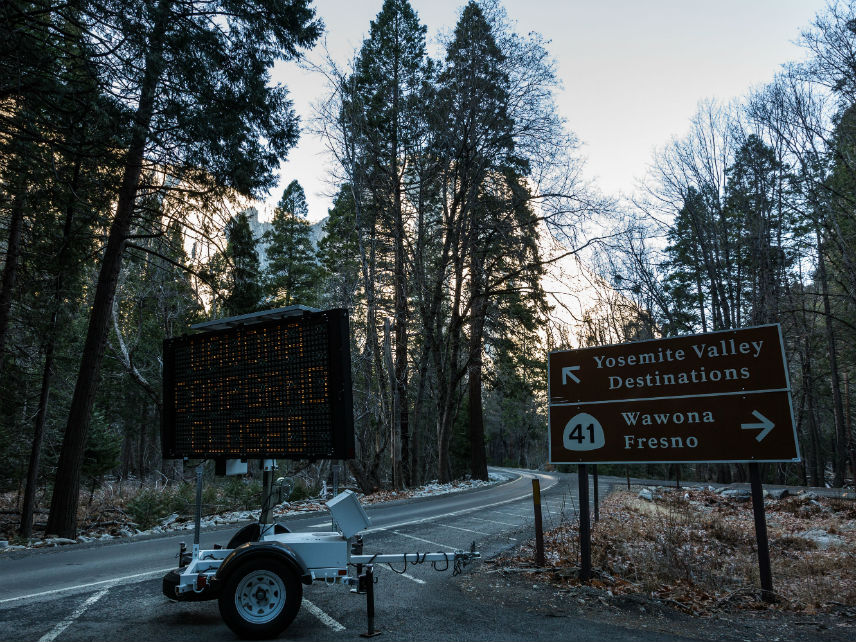 Several people have died in national parks since the government shutdown began. These deaths are tragic. Yet, several news outlets have insinuated that President Trump's prompting of the shutdown is somehow related. Statistics, however, show that it is disingenuous to link these deaths so closely to the shutdown.
A partial shutdown began in the days leading up to Christmas, spurned by Trump's insistence that Congress add $5 billion in spending for his border wall. Though national parks and memorials remained closed during shutdowns in past administrations (leading to heated debate during the Obama presidency), national parks have remained open this time around—though some have since made the decision to close.
A few days ago, outlets including NBC News and The Washington Post published articles insinuating that at least three deaths were due in some part to the government shutdown. Four additional deaths were cited, but officials believe them to be suicides. The articles cited a 14-year-old girl who fell to her death at Glen Canyon Recreation Area in Arizona, a man who died from injuries related to a fall at Yosemite National Park in California, and a woman killed by a falling tree at Great Smoky Mountains National Park, which borders North Carolina and Tennessee.
The articles pointed to difficulties faced by emergency personnel in reaching some of the bodies. As for the direct impact that the shutdown had on the deaths, however, the articles barely touched on a connection. The Post, for example, wrote, "the deaths follow a decision by Trump administration officials to leave the scenic—but sometimes deadly—parks open even as the Interior Department has halted most of its operations." NBC noted that the National Park Service did not immediately respond to a request for comment about such a correlation. Quotes from park officials, meanwhile, merely mentioned not having sufficient rangers to warn or guide visitors, the inconvenience of not having restroom maintenance, and needing crews to fix the roads before the summer season.
Following these reports, CNN released an article with quotes from Mike Litterst, who is the acting chief spokesperson of the National Park Service and its chief of public affairs. According to Litterst, an average of six deaths occur per week at national parks. The causes of such deaths, Litterst explained, include accidents as well as medical incidents, such as heart attacks. Furthermore, the number of average weekly deaths pales in comparison to the millions of weekly visitors to the parks. While there is a possibility that a lack of government employees or government funds may have played a part in some of the deaths that occurred since the shutdown began, it is just as likely, statistically speaking, that these deaths would have occured in any given week.
To the Post's credit, the six-death figure is cited in its report. Before giving too much credit, however, the figure does not appear until the third paragraph of the nearly 1,700-word article.