After Being Sent Back to Federal Prison Because of an 'Error,' Matthew Charles Will Be Freed Again
Charles may be the first person to benefit from the sentencing reductions in the FIRST STEP Act.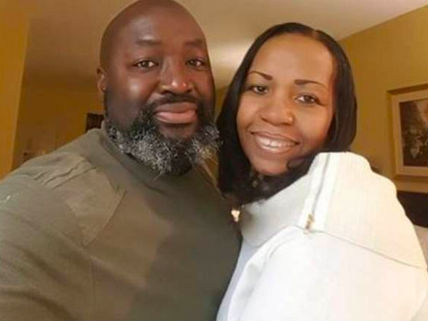 A Tennessee man's case drew national attention last year when he was sent back to prison after two years of freedom because a court ruled he had been released in error. Now Matthew Charles will be released again.
Charles' supporters say a federal judge agreed today to resentence him to time served under the retroactive reductions for crack cocaine sentences included in the FIRST STEP Act, passed by Congress last month. That means he will be released immediately.
Charles' plight led to calls across the political spectrum for President Donald Trump to commute his sentence, including a personal appeal from Kim Kardashian.
"Matthew's story caught the public's attention in a way few cases have," Kevin Ring, president of FAMM, a nonprofit advocacy group that opposes mandatory minimum sentence, says in a press release. "People who have never met him are crying with happiness today over news of his release. There is a sense that justice—even if delayed—is still possible."
Charles was released early from federal prison in 2016, having served 21 years of a 35-year sentence for selling crack to a police informant. Although he had a serious criminal record prior to his sentencing, Charles was a model inmate. He was a GED instructor and law clerk, he helped illiterate inmates decipher court documents, and he served his time without a single disciplinary infraction.
After his release, he reconnected with his family, found a job, and volunteered at a food pantry every week. Yet federal prosecutors appealed his release—despite a request from a federal judge to drop the appeal, citing Charles' "undisputed rehabilitation"—arguing that, because he had been originally been classified as a "career offender," he was ineligible for the retroactive sentencing reductions put into place during the Obama presidency.
A federal appeals court ruled that, by the letter of the law, Charles should never have been released, and last year he was sent back to federal prison.
According to Ring, Charles may be the first beneficiary of the retroactive sentencing reductions passed by Congress last month in the FIRST STEP ACT.
"We can't think of a better person to demonstrate the value and importance of second chances," Ring says.