Brickbats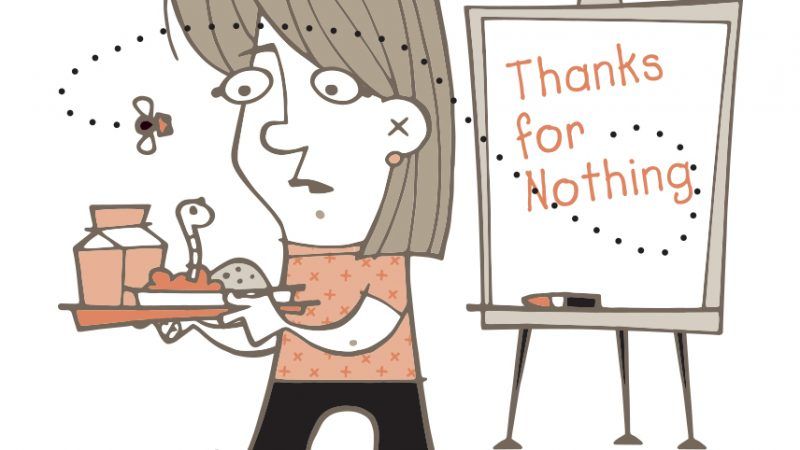 Michael Zydeck was just about to pour cement on a new driveway when East Lansing, Michigan, officials told him they'd erroneously issued a permit for a driveway larger than allowed in that neighborhood. So he went through the process a second time, got another permit for a smaller driveway, and had it poured. Officials now say they screwed up again and the driveway is still too big to be in compliance; he must fix it or face jail time. They've offered him $1,500 to offset the cost, which Zydeck says is about a tenth of what he's already paid.
A new Scottish law bars government agencies from putting the Shetland Islands in a separate box on maps. The islands are about 150 miles from the Scottish mainland. Mapmakers say putting the islands in a box allows them to create maps that don't waste space representing water. Shetland residents complain the practice minimizes the difficulties they face living so far from the rest of the country.
Police in Hamilton, Texas, confiscated a political sign from Marion Stafford's lawn following a complaint about it on Facebook by state Agriculture Commissioner Sid Miller. The sign showed an elephant with its trunk up the dress of a female. Miller claimed the human character was supposed to represent the daughter of Supreme Court Justice Brett Kavanaugh. Stafford denies that and says cops threatened to arrest her if she didn't give them the sign. City officials say she was the one who asked the police to remove it.
The board of California's state-owned Del Mar Fairgrounds has suspended all gun shows, effective December 31. Board members say they will not allow any more such events until they can develop a policy banning guns and ammunition, allowing only "educational" gun shows to go forward.
A French court has ordered right-wing political leader Marine Le Pen to undergo psychiatric evaluation for posting images online of acts committed by the Islamic State. She has been charged with disseminating images of violence that could be seen by children and faces up to three years in prison and a fine of up to $87,000 if convicted. Le Pen said she would not comply with the court order, which is not legally enforceable.
The European Court of Human Rights has upheld injunctions against a German pro-life activist barring him from referring to the abortions performed by some doctors as "aggravated murder" and comparing them to the Holocaust. The court said his remarks could incite "hatred and aggression" and that the injunctions are "necessary in a democratic society."
Students at Tennessee's Madisonville Middle School say they were told to write notes to cafeteria staff telling them what they're thankful for after the students found maggots on their food. A photo shared by a parent showed a whiteboard upon which somebody had written, "We are making an effort to be positive." When parents showed up at a school board meeting to express concerns about unsanitary conditions in the cafeteria, board members told them the issue had been addressed and refused to discuss the matter further.
This article originally appeared in print under the headline "Brickbats".