Mollie Tibbetts' Mom Takes in the Son of Undocumented Immigrants
The Tibbetts family is not letting their daughter's death be used to support Trumpist immigration policies.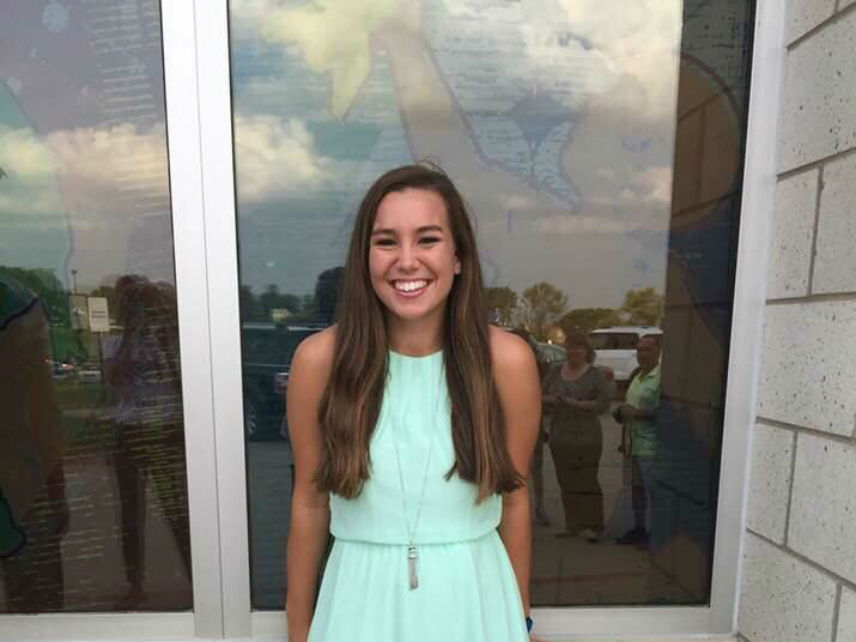 Following a national search, the parents of 20-year-old Iowa college student Mollie Tibbetts received devastating news. Their daughter's body had been found with suspected stab wounds a month after she went missing. Cristhian Bahena Rivera, a 24-year-old undocumented immigrant, was arrested in connection with her murder. Now, four months after Rivera's arrest, the Tibbetts family has taken in the teenage child of undocumented immigrants.
The Washington Post reports that Tibbetts' mother, Laura Calderwood, has taken in the 17-year-old son of immigrants so that he can finish high school. Scott, Calderwood's son and Tibbett's younger brother, is a senior at a Brooklyn, Iowa, high school. His friend, Ulises, was born to Mexican immigrants. His parents fled the area in fear following Rivera's arrest. Ulises wanted to stay in the town, the only one he had ever known, and finish high school.
Calderwood took Ulises in to her home and agreed to treat him like she would her own son.
Prior to the decision, the Tibbetts family repeatedly asked for their daughter's death to not be used as a political prop. Several family members took to social media to condemn anti-immigrant spin. Her father wrote an article asking for her death not to be politicized. He also sent assurances to the Hispanic community, writing, "That you've been beset by the circumstances of Mollie's death is wrong." One aunt said, "Evil comes in EVERY color," on Facebook. A cousin tweeted at a conservative commentator to tell her to "stop being a fucking snake and using my [cousin's] death as political propaganda."
Despite the family's pleas, many immigration hardliners sought to use her death to justify the expansion of anti-immigrant policies. Statistics show that Rivera's alleged actions are an outlier. Even immigration restrictionists like the Center for Immigration Studies have even admitted that a "lot of data does suggest immigrants are less likely to be involved in crime."