Defense Secretary James Mattis Resigning
Read his resignation letter.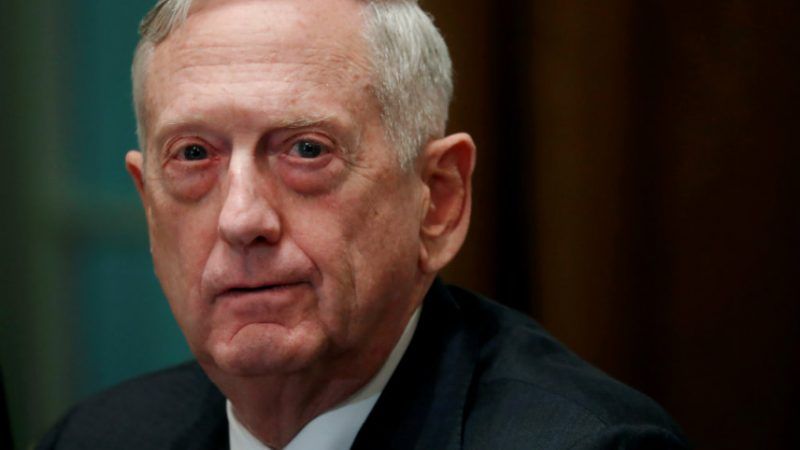 (Leah Millis/REUTERS/Newscom)
Defense Secretary James Mattis will step down from his post at the end of February, President Donald Trump said in a pair of tweets tonight.
….equipment. General Mattis was a great help to me in getting allies and other countries to pay their share of military obligations. A new Secretary of Defense will be named shortly. I greatly thank Jim for his service!

— Donald J. Trump (@realDonaldTrump) December 20, 2018
Mattis' retirement announcement comes one day after Trump announced he was pulling U.S. troops out of Syria. Trump is reportedly thinking about a draw-down from Afghanistan as well.
In his resignation letter, which ABC News reporter Elizabeth McLaughlin obtained, Mattis writes that America "cannot protect our interests…without maintaining strong alliances and showing respect to" our allies. He also emphasized his support for NATO and the Global Coalition to Defeat ISIS:
Defense Secretary James Mattis has resigned. Here's the letter: pic.twitter.com/e2PulyXpXZ

— Elizabeth McLaughlin (@Elizabeth_McLau) December 20, 2018
"We must do everything possible to advance an international order that is most conducive to our security, prosperity and values, and we are strengthened in this effort by the solidarity of our alliances," he said. "Because you have the right to have a Secretary of Defense whose views are better aligned with yours on these and other subjects, I believe it is right for me to step down from my position."
This post has been updated.