Oregon Proposes Ditching Single-Family Zoning Statewide
Cities and states are embracing bold housing reforms as the year ends.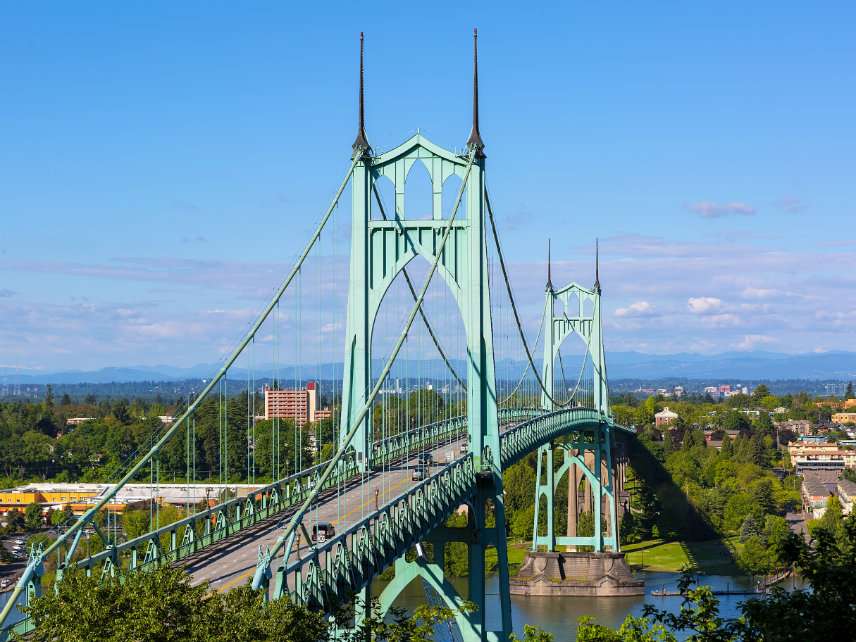 Tis the season for zoning reform, with cities and states across the country either proposing or passing bold, deregulatory reforms that would shore up property rights and, God willing, bring down housing costs.
In early December, California politicians introduced a state bill that would override local regulations to allow up for up to five-story apartment buildings near public transit stops—a dry sounding reform that would nevertheless pave the way for a lot of new building in a state that desperately needs it. A week later, the Minneapolis City Council passed legislation that abolishes single-family zoning citywide, allowing for the construction of duplexes and triplexes where once only single homes were allowed.
Then on Friday, Portland's Willamette Week reported that Rep. Tina Kotek (D–Portland) would be introducing a bill that would banish single-family zoning from the state, save for the smallest communities.
"Oregon needs to build more units, and we must do so in a way that increases housing opportunity for more people," Kotek said in a statement. "Allowing more diverse housing types in single family neighborhoods will increase housing choice and affordability."
Kotek's proposal—which has yet to be introduced as formal legislation—would preempt local single-family zoning laws—which permit only one home per lot—to allow for duplexes, triplexes, and quadplexes in all cities with over 10,000 residents and an urban growth boundary. Cities would be given 16 months to draft new zoning codes to conform to this plan. If they fail to do so, the state will write new zoning laws for them.
This proposal would open up many of the state's high cost, low density areas to more development. If the laws of supply and demand still hold true, this would help arrest the growth in housing costs, and even bring prices down.
Moving these kinds of decisions to the state level also means routing around local governments where anti-development voices have greater influence, says Emily Hamilton, an urban policy expert at the Mercatus Center.
"Homeowners tend to live in one jurisdiction longer than renters and tend to vote more often than renters," says Hamilton. "Local policymakers are very beholden to those homeowners and land use policies tend to reflect home voter preferences."
Because more supply brings down the price of existing homes, this makes homeowners, and by extension local governments, far more likely to oppose new home construction.
Indeed, in Portland, Oregon, the city government has for years been mulling a zoning reform proposal that would, like Kotek's plan, legalize four-unit dwellings in almost all of the city. Fierce opposition from neighborhood activists has succeeded in delaying its implementation.
A state bill could succeed where these local efforts have failed. Indeed, the fact that Kotek—who serves as speaker of the Oregon House—is the one proposing this bill, and doing so very early on in the process, gives the proposal a fighting chance.