San Francisco Orders Property Owner to Build Exact Replica of Demolished Home
The 1930s building must be rebuilt exactly as it was, save for a plaque explaining the details of its demolition.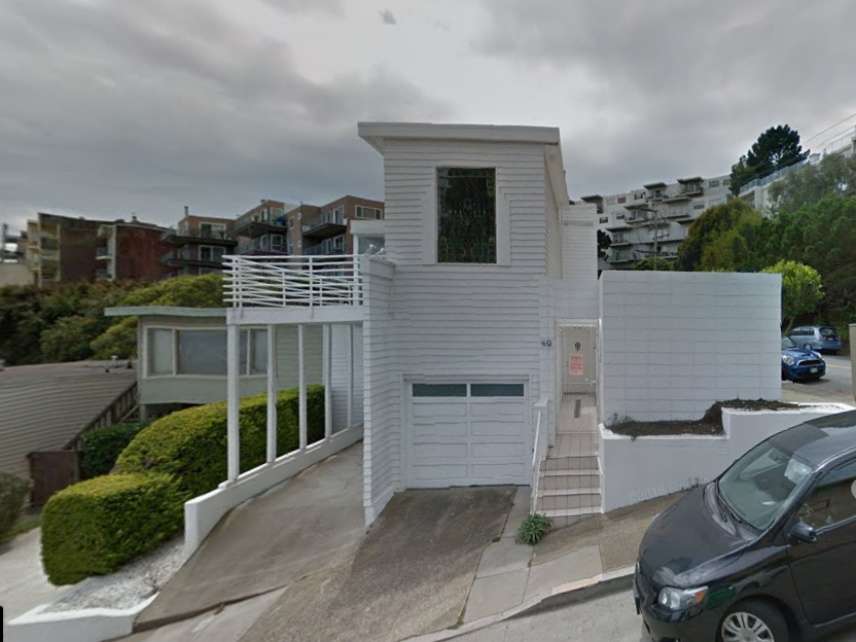 San Franciscan city officials have a hard time letting go of the past. So they ordered a man to rebuild a 1930s home he demolished, restoring it exactly as it was.
Back in late 2017, Ross Johnston tore down a two-story home he owned in the city's Twin Peaks neighborhood, intending to build a larger house on the same site.
The destruction of the home—known as the Largent House and designed by famed architect Richard Neutra back in the 1930s—angered neighbors who bemoaned the loss of a historic building. It also pissed off city officials, who had issued permits for the house to be substantially redesigned, not demolished in its entirety.
On Thursday, the city's Planning Commission made what the San Francisco Chronicle is calling an "unprecedented" decision. In a 5–0 vote, it ordered Johnston to build an exact replica of the house he destroyed, save for the addition of a new plaque explaining the details of the building's demolition and reconstruction.
"The fact that it was a unanimous vote should send a message to everyone that is playing fast and loose that the game is over," said Supervisor Aaron Peskin told the Chronicle. "We want to preserve iconic, historic structures, but even more important, we want to protect our reservoir of more affordable housing stock."
The demolition of historic homes in San Francisco has become increasingly controversial in the rapidly changing city. Many take issue with the loss of historic buildings and with what they see as rank profiteering by developers who can make a tidy profit replacing older buildings with larger, more modern homes.
Peskin has sponsored legislation that would increase the penalties for those who demolish houses without explicit city permission.
A lawyer representing Johnston at Thursday's Planning Commission hearing insisted his client's goal in redeveloping the site was not real estate speculation but rather to have a house large enough to allow Johnston to move his whole family back into the city. Johnston's attorney also noted that the Neutra-designed home had undergone substantial renovations in the past, eroding its historic value long before it was demolished last year.
This isn't the city's only conflict pitting new developments against a desire to stop anything from ever changing.
Working its way through the courts right now is a lawsuit filed by business owner Robert Tillman, who for years has been stopped from converting his laundromat into apartment complex partially on the grounds that the current laundromat is of historic significance.
And in October, activists in the city's Mission District announced plans to oppose the redevelopment of an apartment building and market that had burned down in 2015, on the grounds that the new development would add more units than had previously existed on the site and that former tenants would not be guaranteed a right to return the new building.