Some Students Think American University's Multicultural Room Isn't 'Identity-Based' Enough
"Everyone from all types of affinity groups can be there."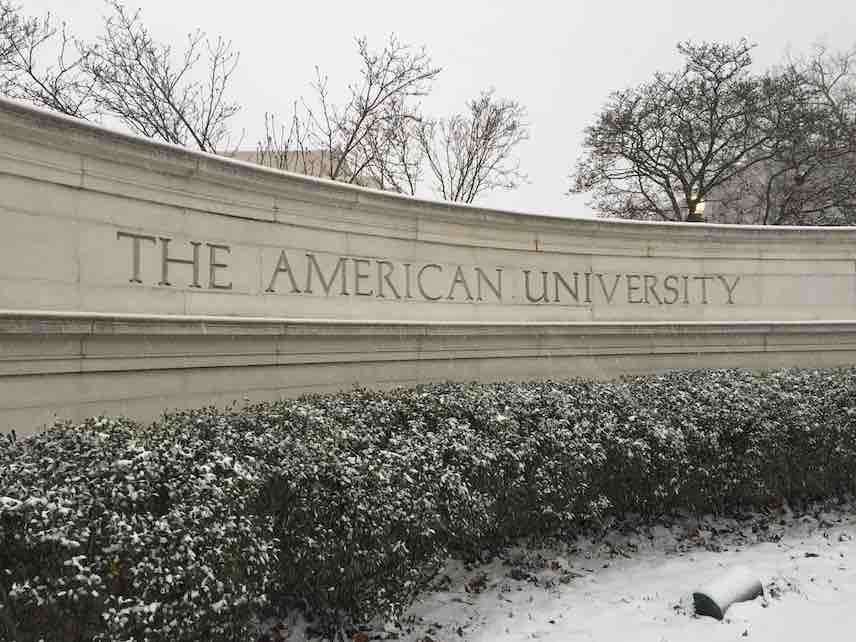 American University maintains a "Hub for Organizing Multiculturalism and Equity"—HOME, for short—where students of all backgrounds "can just come and be," according to Fanta Aw, AU's vice president of campus life and inclusive excellence.
But for some activist students, HOME is a little too inclusive.
"HOME doesn't provide people with a sense of security, with a sense of belonging, when everyone from all types of affinity groups can be there," student Othniel Malcolm Andrew Harris told The Eagle.
Some students want the university to provide housing specifically for black students, evidently so that they can avoid living with people who don't look like them. These students are dissatisfied with American's approach, which has been to consolidate all diversity-related issues under a sole administrative office: the Center for Diversity and Inclusion. And the Center is apparently in no mood to placate them.
"One of the first things we have to recognize is that the University doesn't have any space for anything at the moment," Rafael Cestero, Director of Diversity, Equity, and Inclusion for Student Government, told The Eagle. "Because we go to AU, if we give space to one minority group, every single other minority group is going to be marching outside of MGC," he added, speaking in unusually blunt terms for a campus diversity czar.
Bluntness aside, I think the administration is quite right to rebuff student demands for what are essentially segregated spaces. Universities should be consciously breaking down barriers between people, not erecting new ones. The goal should be to make the rest of the campus more like HOME.
Hat tip: The College Fix