Maryland Man Saves a Life, Says D.C. Cops Rewarded Him by Seizing His Car
Benjamin Davis III wasn't issued a ticket or citation. But he says police had his car towed anyway.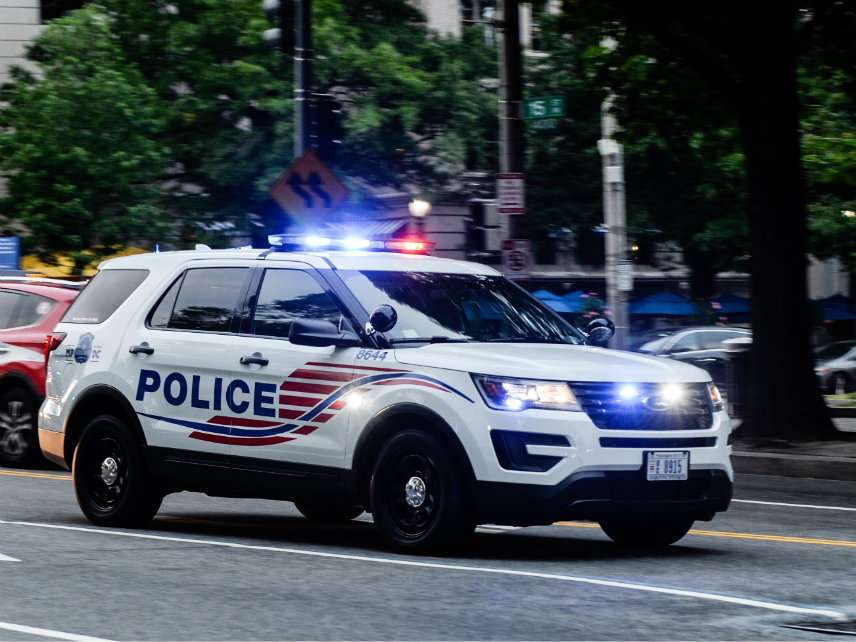 When a Maryland man driving in Washington, D.C., on Sunday saw the car in front of him go off the road, he leapt to action and says he helped save a life. But Benjamin Davis III claims D.C. police rewarded him by seizing his car.
"I don't know those gentlemen," Davis told WTTG. I just saw [an] accident happen, I just wanted to help someone and that's what I thought I did. And I was treated like a suspect."
After seeing the crash, Davis says he pulled over and "rushed down" to help. "Out of the passenger window, there was an individual hanging out halfway, and his friend was like crushed down on top of his body—the hood of the car was crushed down," he told WTTG. Davis says he pulled the one man out of the car, but couldn't do anything to save the other victim.
According to The Washington Post, the driver, identified as 21-year-old Kyree Lloyd Payne, later died at the hospital. The passenger who Davis saved is still in the hospital, Davis told WJLA. Police say the accident occurred because the driver was speeding and lost control of the vehicle, the Post reports.
Not long after Davis pulled over, emergency services arrived on the scene. Davis relayed to them what he had seen, and says he was told he could go.
But he didn't get far. Davis was pulled over about a block away from the scene by a D.C. cop who apparently gave him a hard time. "He said: 'You're being detained because you were a witness to…an accident where someone died,'" Davis told WJLA.
Davis told WTTG that police accused him of not cooperating, even though he had already given a witness account. "l was like: 'What is going on here? What is this really about?' They said: 'You don't want to cooperate, your car will get towed,'" he explained.
Davis claims he has a valid driver's license and registration, as well as active insurance coverage. "I was not written a citation or ticket or anything for any infraction, so there is no probable cause to even pull my vehicle over,'" he told WTTG. Still, his car was towed, and as of yesterday, he had no idea where it was.
If Davis' account of what happened to him is true, then this is an egregious abuse of power by D.C.'s Metropolitan Police Department. To take away a man's car for no reason other than the fact that he witnessed a crash is terrible. If Davis was involved in the crash itself, then that's a different story. But it sounds as though this was simply a tragic accident caused by speeding.
That being said, it's also important to hear the other side of the story, if there is one. Reason reached out to D.C. police for comment prior to publication of this article, but did not hear back until hours later. A police spokesperson eventually explained that Davis' car was towed because he did not have a valid driver's license. According to the spokesperson, the car was still impounded as of Tuesday afternoon.
This post has been updated with comment from a D.C. Metropolitan Police Department spokesperson.