Berkeley Councilmember Denies City is Anti-Housing, Then Almost Immediately Votes Against More Housing
California's local officials are always in favor of more housing in general, but rarely support the individual projects that come before them.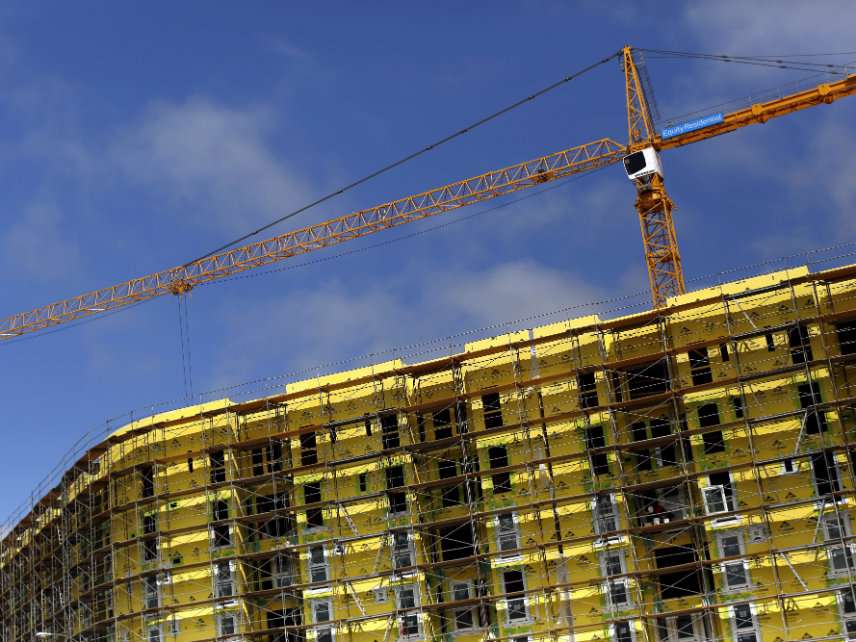 Local government officials are never against building more housing in general, but always manage to find problems with the individual projects that come before them.
Witness Kate Harrison, a member of the Berkeley City Council in California, who said recently that claims the city is resistant to new housing projects are "fake news."
"The … fake news from my perspective is this idea that the city of Berkeley is engaged in an ongoing effort to resist building housing. I don't accept that and I don't believe it," Harrison said in a recent council meeting, as reported by local news site Berkeley Side. "I'm really kind of tired of it. I'm kind of tired of us being told, we're the people in the way, the [Zoning Adjustments Board] is in the way, the council's in the way. I just don't, I don't see that. At all."
Shortly after she said these words, Harrison voted against approving a 23-unit, 80-bedroom housing project that would be built off the city's Shattuck Avenue. Her specific concerns about the building included its design and the fact that it did not include any affordable units (that is, units with restricted rents offered to tenants earning less than the area median income.)
Harrison's opposition was not enough to kill the project, as the council voted 5-2 to approve the Shattuck development. Nevertheless, her attitude is emblematic of the goalpost-shifting that affects housing development in the Bay Area. We need more housing, folks like Harrison say, but it must be a certain kind of housing, built a certain way, priced a certain way, marketed to certain people.
Take for instance, an entirely different apartment development, also on Berkeley's Shattuck Avenue, that was rejected by the city's Zoning Adjustments Board back in July. One member of the board voting to oppose the building said her concerns would be alleviated if it were only moved to the other side of the street. Others complained of the height and mass of the proposed structure.
Fortunately for the sponsors of that project, they were able to make use of a state law which allows developers to route around local zoning codes in exchange for adding more affordable housing units. The use of that state law tied the hands of the zoning board, forcing them to green-light the project in November with only minor modifications.
A similar thing happened to Robert Tillman when he tried to turn his San Francisco laundromat into an apartment building. Here's what San Francisco Planning Commissioner Dennis Richards said of Tillman's plans for the site: "I think a project absolutely belongs here. The question is what kind of project." The answer: not the kind Tillman had planned.
Cities that say they need more housing should approve more housing. It really is that simple.