If You Like Reason's Videos, Support Us with a Tax-Deductible Donation Today
Just two more days are left in our annual webathon!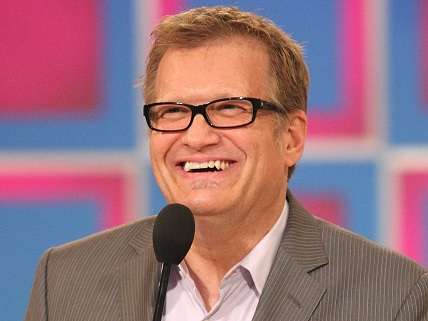 In October 2007, we launched Reason TV, which publishes interviews, documentaries, parodies, and other online videos. Reason TV was the brainchild of TV legend and The Price Is Right host Drew Carey, who sits on the board of trustees of Reason Foundation, the nonprofit that publishes this website. Drew had taken an interest in documentary filmmaking and, in a world of ever-cheaper cameras and editing software and burgeoning online distribution, urged us to get into video years before most other publications considered "pivoting" in that direction. In all, we released over a dozen documentaries with Drew, including the award-winning, hour-long Reason Saves Cleveland: How to Fix the Mistake on the Lake and Other Once-Great American Cities.
Reason's videos are now watched over 2 million times a month at YouTube and even more often at Facebook. Part of Drew's original vision was that documentaries in particular would allow us to dramatize our points more effectively and more immediately. To that end, I'd like to point your attention to a doc we released in October. Produced by Jim Epstein and boasting nearly 500,000 views, it looks at the negative impact that a $15 minimum wage is causing for workers in New York City's car wash industry. This is exactly the sort of work that wins hearts and minds to a libertarian point of view. And this is exactly the kind of work that your tax-deductible donations fund.
We've only got a couple of more days left in our annual webathon, and we're closing in our goal of raising $200,000 from visitors to Reason.com. Here's what different gift levels get you:
$50 A Reason bumper sticker.

$100 That PLUS a Reason magazine subscription (includes print or digital; digital includes access to archives of 50 years of Reason magazine) and invitations to Reason events in your area.

$250 All of the above PLUS a newly designed Reason T-shirt.

$500 All of the above PLUS books by Reason authors.

$1,000 All of the above PLUS a private lunch in Washington, D.C., with a Reason editor and an invitation to Reason Weekend 2019 in Phoenix, Arizona.

$5,000 All of the above PLUS one ticket to Reason Weekend for first-time attendees

$10,000 All of the above PLUS two tickets to Reason Weekend for first-time attendees.