Ranked-Choice Voting Flips House Seat in Maine
GOP Rep. Bruce Poliquin fails to get a majority vote. Jared Golden joins the House's new Democratic majority.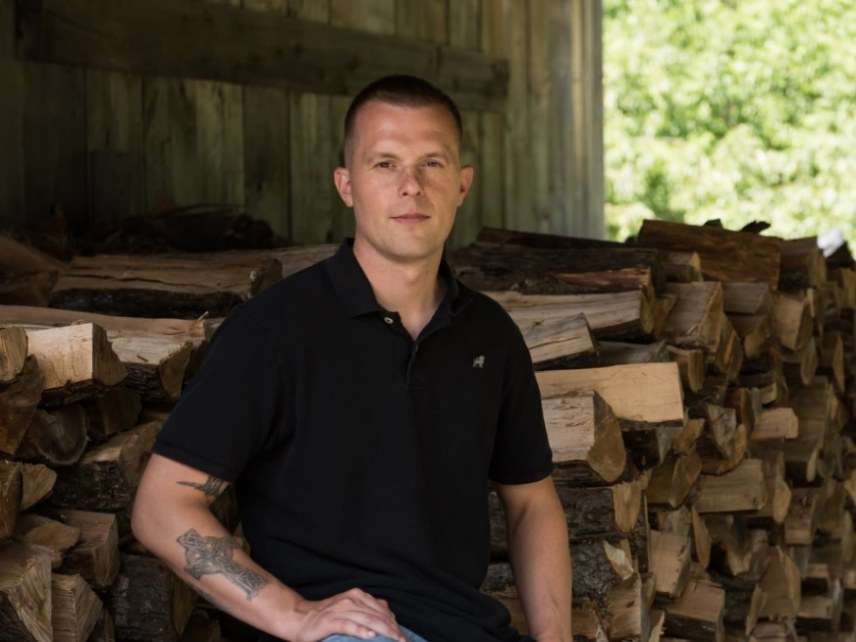 A change in the way voters in Maine select their members of Congress has resulted in the ouster of one of its incumbent representatives in the House.
Though Republican Rep. Bruce Poliquin had led the initial round of votes in a four-candidate field, he did not get a majority of the vote. Under Maine's voter-enacted ranked-choice rules, getting a plurality of the vote is no longer enough to get elected to Congress.
So after the first round of votes failed to give anybody more than 50 percent of the vote, ranked-choice mechanisms kicked in. Maine voters were not asked to pick just one candidate (though they could if they wanted to); they were asked to rank each of the four candidates in order of preference. Because no candidate got 50 percent of the votes, the candidate with the least number of votes was dropped from the race (independent William Hoar) and the votes were retallied; those who listed Hoar as their first choice had their second choice counted instead.
In the end, more of those independent voters selected Democratic challenger Jared Golden over Poliquin, or at least ranked him higher. Golden passed the 50 percent threshold on Thursday to overtake Poliquin and win. This is the first time ranked-choice has come into play in determining the outcome of a U.S. Congressional race.
But it's not entirely over. Poliquin went to federal court to try to get a judge to block the recount after the first tally put him ahead. The judge declined, but Poliquin is still pushing forward with a legal challenge claiming that ranked-choice voting for members of Congress is unconstitutional.
Rob Richie, president and CEO of FairVote, an organization pushing for adoption of ranked-choice voting, saw the election as a success. In a statement, FairVote notes that not only did most voters actually go through the trouble of ranking candidates, few had difficulties figuring out how to use the ballots:
The results show that voters in the 2nd District handled the ballot well, a testament to the fact that ranked choice voting is easy. Only 0.18 percent of voters who voted in the race made an error that invalided their ballot, which means that more than 99.8 percent of 2nd District voters cast valid ballots. For many voters, this was their first-ever ranked choice voting election.

In addition, 65 percent of backers of the independent candidates used their freedom to rank at least one of the major party candidates as a backup choice, with Golden earning 69 percent of those votes to Poliquin's 31 percent. The "dropoff" in active votes between the first round and the second round was less than 3 percent, far lower than the average decline in turnout of nearly half of first-round votes (47 percent) in congressional primary runoffs this year.
Read more about ranked-choice voting here.