Police Arrest Michael Avenatti for Alleged Domestic Violence Against Ex-Wife
He reportedly said "she hit me first."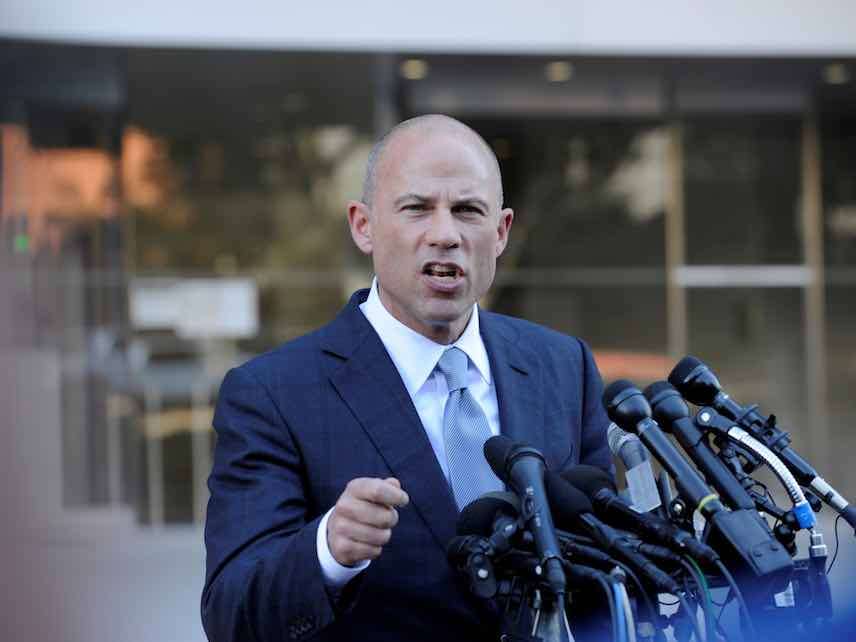 Attorney Michael Avenatti was arrested Wednesday in Los Angeles on suspicion he committed felony domestic abuse, according to multiple media outlets.
Avenatti, who has represented a variety of odd characters in disputes with prominent conservatives—including Stormy Daniels and Julie Swetnick—is divorced. He was reportedly involved in some kind of altercation with his ex-wife, and she filed a police report. He is in custody and awaiting booking, according to The Hollywood Reporter.
Details are scarce at this point, but a police source told TMZ that Avenatti claimed, "she hit me first" and "this is fucking bullshit."
Both of these statements could very well be true, and Avenatti is entitled to due process and a presumption of innocence. The public should also withhold ultimate judgment until we learn more facts.
That Avenatti now finds himself in the position of needing us to avoid reflexively believing the victim is somewhat ironic, of course, given that he likely participated in a scheme to derail the nomination of Supreme Court Justice Brett Kavanaugh with dubious sexual assault allegations. But con artists have rights too.
Avenatti has been mentioned as a possible Democratic presidential candidate for 2020—by himself, if no one else. One would hope that a domestic violence conviction would dash those aspirations, but even if Avenatti is entirely innocent and beats the rap, he still doesn't belong anywhere near the White House.