Amazon Welcomes You to "National Landing": Reason Roundup
In addition to tax credits, Virginia is giving Amazon the right to rename the area around its new headquarters.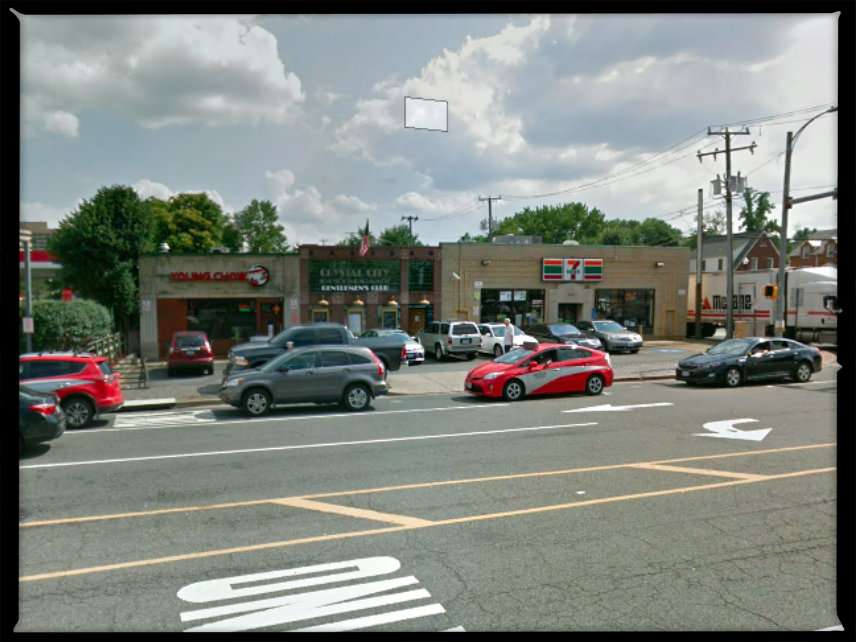 It was just yesterday that Amazon officially announced the locations of its new headquarters and the company is already remaking the D.C.-metropolitan area in its image, with authorities blessing. Amazon will build one new outpost in Crystal City, Virginia—a place three Metro stops from downtown D.C. with an aesthetic Katherine Mangu-Ward aptly described as "late-'60s Bulgaria"—along with new digs in Long Island City, Queens.
Just to set the scene: Crysal City was named after a historic chandelier, features a bizarre and largely empty series of underground tunnels that they insist on calling a mall, and boasts a "gentleman's club" known for its breakfasts squeezed in the same strip mall as a 7-11, Chinese takeout, and a kabob place. And aside from that strip mall, it has all the charm of an old sweat sock.
Not that you would know from Amazon PR materials. The company is rebranding the area National Landing, "an urban community" with "abundant parks and open space with sports and cultural events for residents of all ages throughout the year." This is a name that Amazon just made up and convinced the state to sign off on. "If you've never heard of National Landing, don't be surprised—it didn't exist earlier today," says local radio station WAMU.
I took a French class in the Crystal City underground!! The tunnels were constantly full of field-tripping middle schoolers from a bus that just offloaded them into the food court.

— Maura Judkis (@MauraJudkis) November 13, 2018
"National Landing is a newly branded neighborhood encompassing parts of Pentagon City and Crystal City in Arlington, and Potomac Yard in Alexandria," Arlington spokesman Ryan Hudson told NBC Washington.
"Crystal City was already a dumb enough name, but at least its kitschiness aged well," comments CNN's Nathan McDermott, in one of the nicer local comments about the name change. "National Landing sounds like an outlet mall from 2002."
The area has put out a helpful guide for relocating Amazon employees, with neighborhood descriptors that sound like they were written by bots and bear little resemblance to these actual areas.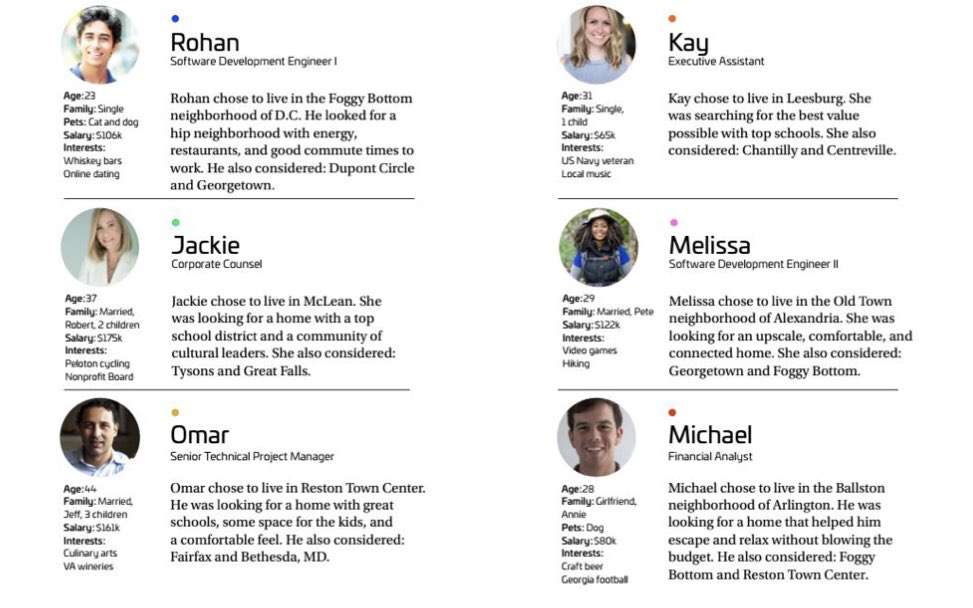 Virginia Gov. Ralph Northam called the Amazon get "a big win for Virginia." Here's Reason reporter Eric Boehm on why that's a laugh (or at least a sad chuckle):
In New York, Amazon will receive $1.2 billion in refundable tax credits through a state-level economic development program and a cash grant of $325 million that's tied to the construction of new buildings at the Long Island City location over the next 10 years. In Virginia, the state is ponying up $573 million in tax breaks tied to the creation of 25,000 jobs, and the city of Arlington will provide a cash grant of $23 million over 15 years funded by an existing tax on hotel rooms.

Yes, the numbers are staggering—New York state's pledge of $1.52 billion for 25,000 jobs works out to more than $60,000 in taxpayer support per new job created…
There was also this incentive:
Under agreement between Amazon and Virginia, the commonwealth will give the company written notice about any FOIA requests "to allow the
Company to seek a protective order or other appropriate remedy" pic.twitter.com/BkVXdnoX2M

— Benjamin Freed (@brfreed) November 13, 2018
As Boehm points out, "Amazon appears to have selected New York and the D.C. area based on more than just how many zeroes local officials agreed to put on the giant cardboard check." Other areas offered more incentives and bigger tax breaks. It seems that proximity to centers of power, business, and cultural cache may be bigger factors than government handouts.
Folks from Seattle have been warning its new East Coast cousins about how this will turn out. Writes Katie Herzog at The Stranger:
Once upon a time, baristas, bartenders, and self-described "artists" could rent in Seattle in exchange for a bag of weed and a few hundred bucks a month. Not anymore! Seattle rents have increased 57 percent over the last six years, with the average renter now paying nearly $2,200 a month—for a one-bedroom!
Herzog ends with this advice: "Move. You cannot save your city, but you can save yourself."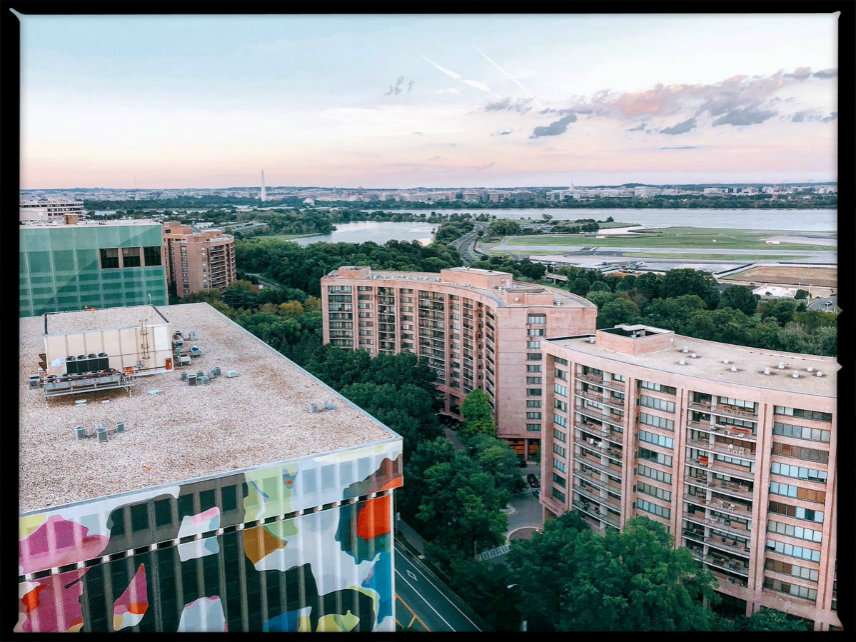 Some in the areas are trying to keep a positive face, but it's not terribly convincing. Here's the editorial board of the (Jeff Bezos-owned) Washington Post in what is ostensibly a piece in favor of Amazon coming to "National Landing":
Like most bonanzas, this one is certain to come with trials. San Francisco, with its epidemic of NIMBYism, hellish housing prices and squadrons of homeless, is a glaring object lesson in the limits of tech-driven prosperity.

By dividing HQ2, Amazon may have halved the headaches it will foist on state and local officials. Still, it will be their job to anticipate the fallout and disruption to people's lives, and take proactive steps to mitigate the effects of crowding, traffic and higher prices.

Those are serious headaches; in many ways, they're also the right headaches to have, far more desirable than anemic economic prospects, dwindling tax revenue and young people desperate to attend college and seek employment elsewhere.
Amazon: giving us the right headaches, at least?
Local businesses, however, seem pleased. "Whatever Jeff Bezos wants is fine with me," said Billy Bayne, the owner of the Crystal City Restaurant Gentlemen's Club, in the Washington Post. "I'm just happy he's here."
#AmazonHQ2 will be in Long Island City and Crystal City. Unfortunately, both cities promised $millions in special privileges. Amazon improved our world by innovating. Sad the company now looks to government for favors. Often, the biggest enemies of capitalism—are CAPITALISTS!: pic.twitter.com/u5itnMHUT4

— John Stossel (@JohnStossel) November 13, 2018
FREE MINDS
Yikes. From CBS News:
Shortly after 9/11, the CIA considered using a drug it thought might work like a truth serum and force terror suspects to give up information about potential attacks. After months of research, the agency decided that a drug called Versed, a sedative often prescribed to reduce anxiety, was "possibly worth a try." But in the end, the CIA decided not to ask government lawyers to approve its use.

The existence of the drug research program — dubbed "Project Medication" — is disclosed in a once-classified report that was provided to the American Civil Liberties Union (ACLU) under a judge's order and was released by the organization Tuesday.
QUICK HITS
Wow. One day before the Federalist Society's annual convention, longtime member George Conway (@gtconway3d) has announced the formation of Checks and Balances—a new group of conservative lawyers who believe Trump is undermining the rule of law. https://t.co/GhY59LUKvK pic.twitter.com/NJGOj9qGkM

— Natasha Bertrand (@NatashaBertrand) November 14, 2018
• Administrator of the Office of Information and Regulatory Affairs Neomi Rao will replace Brett Kavanaugh on the D.C. Circuit Court of Appeals, President Trump announced yesterday. Jonathan Adler of Volokh Conspiracy and Case Western Reserve University Law School says it's "an excellent choice."
• Zuri Davis has the latest details on the Florida recount drama.