House Democrats Plan to Use Their New Majority to Target Trump. Let's Hope It Keeps Them Too Busy to Legislate: Reason Roundup
Plus: menthol cigarettes may be banned, Big Tech warms to new regulation, and NYC building raided over illegal Airbnb listings.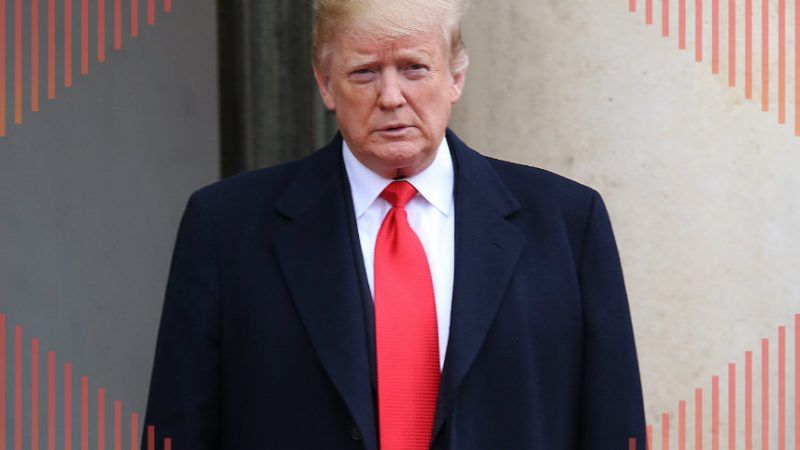 (modified from KCS Presse / MEGA / Newscom)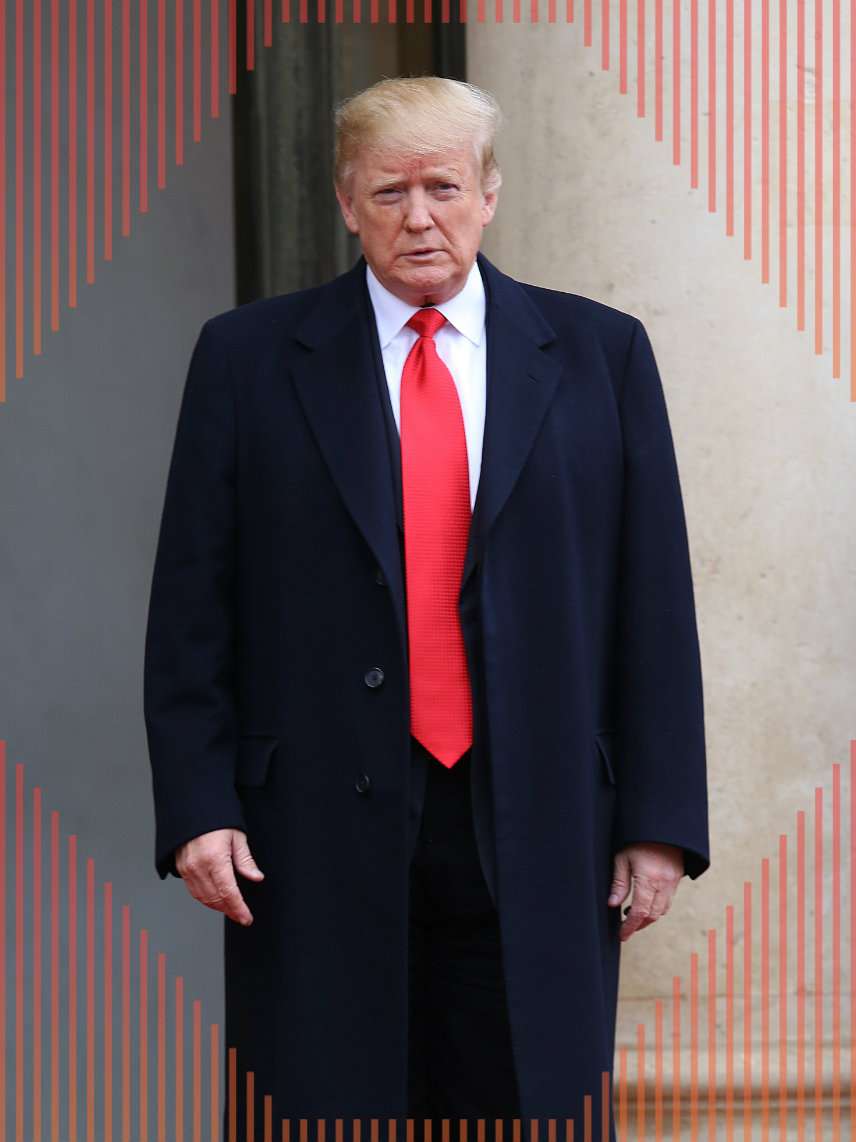 What's a subpoena cannon? We're about to find out… Democrats are prepping to weaponize the House of Representatives against President Donald Trump—stockpiling potential subpoenas, readying the proverbial Pelosi boxing gloves, etc. "House Democrats plan to probe every aspect of President Trump's life and work, from family business dealings to the Space Force to his tax returns to possible 'leverage' by Russia," reports Mike Allen at Axios. He adds:
One senior Democratic source said the new majority, which takes power in January, is preparing a "subpoena cannon," like an arena T-shirt cannon.
I cannot tell if this is a joke. It's hard to tell when Allen is joking, and the same goes for #Resistance Democrats. In any case, a "subpoena cannon" would be gauche and ridiculous and I really hope it happens. We all know 2019 can only get more absurd than this year, so why not kick things off in a befitting fashion?
The Axios folks have put together a list of 85 potential investigations that House Democrats want to launch. "We have our boxing gloves on," incoming House Appropriations Chair Nita Lowey told the publication. "I'm ready. And so is Nancy [Pelosi]."
Incoming House Intelligence Chairman Adam Schiff (D–Calif.) says that Trump is likely to resist requests and subpoenas from the committee and that he foresees the fight going all the way to the Supreme Court. If that's the case, Brett Kavanaugh could wind up deciding Trump's fate. Fun!
ABC News reports that Democrats are homing in especially on Trump arranging payments to Stormy Daniels and Karen McDougal, both of whom allege former trysts with Trump.
"Since the payments were not campaign contributions based on the [Federal Election Commission] rulings it would be as useless as Mueller's absurd investigation of Russian collusion which has established that the only Russian involvement was collusion with Hillary and DNC to produce fraudulent Steele dossier," Trump counsel Rudy Giuliani said in a statement.
FREE MINDS
Jonesing for GDPR. So far, the European Union's General Data Protection Rule (GDPR) has been bad news that promises only to get worse. Naturally, powerful Americans are eyeing it enviously.
For a while, big tech companies were resistant. But now that they already have to comply in European markets or face major fines, and with meddling of some sort all but certain in the U.S., many have started pushing for Congress to adopt the same rules as in the E.U.
Both the tech companies and the politicians are trying to sell this to the public under the ruse that it will protect their privacy. But the few consumer privacy protections are 1) debatable in their effects and 2) interspersed with all sorts of anti-competitive and pro-censorship mandates. If it's consumer privacy protection people seek, we don't need all this extra baggage imported too.
Read more on GDPR woes from Reason columnist Andrea O'Sullivan.
FREE MARKETS
What police state? New York City police swarmed and raided a fancy Midtown apartment building in October. The hardened criminals inside? Residents sharing their extra rooms or renting out apartments on Airbnb without the permission of city bureaucrats. Police passed out 27 violation notices at the Atelier condo—and that could be just the beginning.
"The raid…may be a sign of what's to come. New York and other cities are seeking to limit short-term rentals that can run afoul of local laws designed to limit hotel-style stays in residential buildings," suggests Josh Barbanel at The Wall Street Journal. Meanwhile, a
new city law due to take effect in February could lead to a surge in the number of summonses issued. The law requires booking sites to transmit information about every short-term rental to the city. A lawsuit filed by the industry to stop the new law is pending in federal court in Manhattan.
FDA thinks we need more black markets. It's not just flavored e-cigarettes that are drawing the ire of Food and Drug Administration Commissioner Scott Gottlieb, who wants to keep flavored vaping products relegated to tobacco and vape shop sales. According to The Wall Street Journal, Gottlieb also wants a total ban on menthol cigarette sales.
Rich millennials still sold on cryptocurrency. Despite this year's drops in Bitcoin and other cryptocurrency prices, "affluent millennials"—defined by pollsters as folks ages 24 through 38 with at least $100,000 in household income or $50,000 in investable assets—are still sticking with them. A new survey finds that 25 percent say they currently hold some cryptocurrency.
Old habits die hard. "General Motors has recharged since being bailed out by the government in bankruptcy nearly a decade ago," writes the editorial board of The Wall Street Journal. "But now Government Motors is back: The largest U.S. automaker wants the Trump Administration to juice its bottom line with a truckload of electric-car mandates and subsidies."
FOLLOW-UP
Checking in on some of the still-contested midterm races from last week. Democrat Kirsten Sinema is still narrowly beating Republican Martha McSally in Arizona…Florida Republican Rick Scott is doing everything in his power to prevent all valid ballots from being counted, as he tops Democrat Bill Nelson by about 0.15 percentage points…Democrat Stacey Abrams is still trying to force a runoff election in the Georgia governor's race.
QUICK HITS
The Woolsey Fire continues to claim land—and lives—in California. By Sunday, the fire had ravaged 85,550 acres of land and destroyed at last 177 buildings, including the homes of Miley Cyrus and other celebrities. "Wildfires across California have scorched nearly 200,000 acres and killed at least 31 people in total in recent days," the Los Angeles Times reports.
Immigration and Customs Enforcement is detaining more people than ever.
After 15 terms, California Republican Rep. Dana Rohrabacher won't be returning to Congress next year. The Associated Press called his race on Saturday for Democrat Harley Rouda.