Debate: 'The Message of Anti-Racism Has Become as Harmful a Force in American Life as Racism Itself'
A live Reason/Soho Forum debate featuring John McWhorter and Nikhil Singh in New York on Wednesday, November 14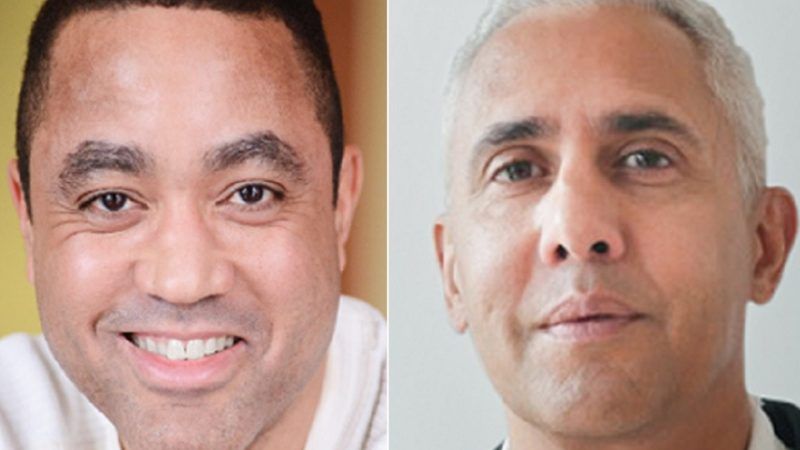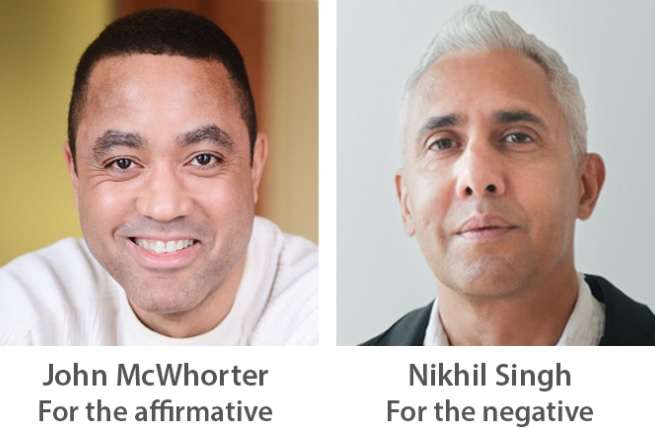 "The message of anti-racism has become as harmful a force in American life as racism itself."
That's the proposition under debate at the next Reason/Soho Forum debate, which will feature Columbia University linguist John McWhorter and NYU historian Nikhil Pal Singh and will take place at New York's Subculture Theater on Wednesday, November 14.
The Soho Forum is a monthly debate series moderated by Gene Epstein and sponsored by Reason. It's an Oxford-style debate, meaning the audience is polled before and after discussion and the winner is the person who moves the most people toward his or her position. On November 14, McWhorter will defend the proposition and Singh will oppose it. Tickets cost between $12 and $24 and must be purchased in advance. (Go here to buy tickets.) The admission cost includes a buffet of appetizers and light fare, and there's a cash bar serving beer, wine, and soft drinks.
Each Soho Forum is released as a Reason video and podcast. Go here for a full archive of past debates.
Here's more information on the debaters:
John McWhorter is associate professor of English and comparative literature at Columbia University, teaching linguistics, western civilization, and music history (in the Core Curriculum program) and American Studies. He is a regular columnist for Time and CNN, writes for the Wall Street Journal "Taste" page, and writes a regular column on language for The Atlantic. He has also been contributing editor for The New Republic, The Root, and City Journal and a regular columnist at The New York Sun, The New York Daily News, and The Daily Beast.

Nikhil Pal Singh is professor of social and cultural analysis and history at New York University, and founding faculty director of the NYU Prison Education Program. A historian of the civil rights movement, foreign policy, and national security in the 20th-century United States, his most recent book is Race and America's Long War (University of California Press, 2017). He is also the author of the award-winning Black Is a Country: Race and the Unfinished Struggle for Democracy (Harvard University Press, 2004). Singh's writing and historian interviews have appeared in a number of popular venues, including New York, n+1, Time, The New Republic, The Intercept, Open Source, and Code Switch.
And here are details about the event:
Cash bar opens at 5:45pm
Event starts at 6:30pm
Subculture Theater
45 Bleecker St,
New York, NY 10012

Seating must be reserved in advance.

Moderated by Soho Forum Director Gene Epstein.
Here's the video of the most-recent Soho Forum debate, featuring Epstein debating Jacobin magazine's Bhaskar Sunkara over whether capitalism or socialism is more effective at bringing freedom to the masses.