President Trump Credits Himself for Republicans' Performance in the Midterms
But a few of Tuesday's big races indicate he did more harm than good.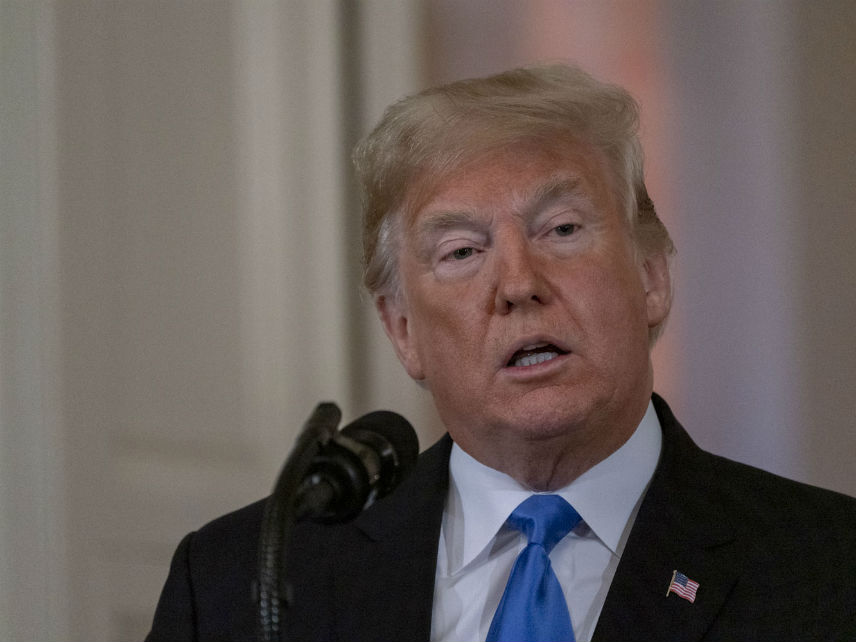 President Trump offered up some analysis on the gains and losses in Congress following Tuesday's midterm elections. While Republicans maintained control of the Senate, Democrats picked up a majority in the House. On Wednesday, Trump opined that congressional Republicans who lost their bids for reelection did so because they did not fully embrace him.
During a Wednesday afternoon press conference, Trump identified by name Republicans who lost their races, including Utah Rep. Mia Love. Though Love's race against Democratic challenger Ben McAdams has not yet been called, Trump accused her and others of not giving him any "love."
"Too bad, Mike…Sorry about that, Mia."

Pres. Trump calls out GOP candidates who distanced themselves from him and "did very poorly." https://t.co/K9o86hoOoH pic.twitter.com/MVahLFqs61

— ABC News Politics (@ABCPolitics) November 7, 2018
Trump previously tweeted similar sentiments on election night, saying that those who embraced "certain policies" did well.
Those that worked with me in this incredible Midterm Election, embracing certain policies and principles, did very well. Those that did not, say goodbye! Yesterday was such a very Big Win, and all under the pressure of a Nasty and Hostile Media!

— Donald J. Trump (@realDonaldTrump) November 7, 2018
Were he capable of it, Trump would benefit from re-examining that theory. Among the major losses on Tuesday night was that of Trump ally Dave Brat. Brat, who is a member of the House Freedom Caucus, enjoyed an endorsement from the president in October and has frequently voted in support of the president's "MAGA" agenda. Despite standing with Trump, and his stunning defeat of Eric Cantor in 2014, Brat still lost his Virginia seat.
Other Republican candidates who aligned themselves with the president found that a hardline immigration stance either cost them their elections, or, in the case of Iowa Rep. Steve King, made races closer than they'd ever been. In fact, several Republican victors noticeably won their races by slim margins, even in areas where they historically performed well. In Florida, for example, Republicans have won the governorship for the past 20 years. But Republican gubernatorial candidate Ron DeSantis, who made a point to build a literal wall with his children and read them bedtime stories about Trump, won by a mere 0.7 points. Similarly, Sen. Ted Cruz (R) beat progressive Rep. Beto O'Rourke (D) in the Texas Senate race by a mere 1.5 points.
Trump should celebrate his win. After all, if he is presented with another opportunity to nominate a Supreme Court Justice, he'll need only the Senate. But he may wish to reevaluate what the midterms meant for his agenda as a whole.
The full press conference can be viewed below.