An Alabama County Votes to End Sheriff Abuse of Jail Food Funds
A sheriff in Etowah County purchased a $740,000 beach house with money intended to feed inmates.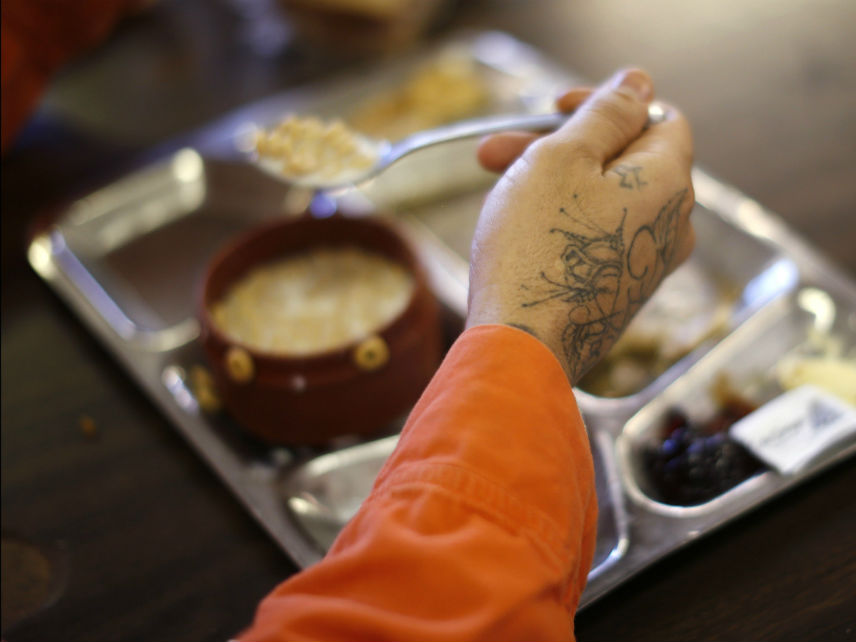 An Alabama sheriff's decision to build a beach house with funds intended for inmates' food exposed a controversial loophole in jail funding. On Tuesday, voters in another Alabama county passed an amendment to reform the practice.
In March, a report indicated Etowah County Sheriff Todd Entrekin purchased a $740,000 beach house in Orange Beach. The beach house included four bedrooms, an in-ground pool, and canal access in a ritzy part of town. Both the beach house and a handful of other properties owned by Entrekin and his wife began to raise questions about finances, considering Entrekin only makes a five-figure annual salary. As it turns out, Entrekin pocketed $750,000 allocated by the government to feed inmates in the Etowah County Jail over three years. Not only is Entrekin entrusted with the money by law, but such a decision to keep the "excess funds" has been widely accepted as legal for decades.
Just an hour away in Cullman County, Sheriff Matt Gentry decried the practice as ruining the reputation of Alabama sheriffs. He instead touted support for the Sheriff's Food Bill, or Local Amendment 1. The amendment sought to add a constitutional protection to make the use of the funds more transparent. Under the amendment, the money would be placed in a public account and all excess funds would go toward law enforcement operations like deputy equipment. The account would also be subject to an audit by the state every two years.
On Tuesday, Cullman voters overwhelmingly passed Local Amendment 1 with a little over 87 percent of the vote.
Though counties like Cullman are making a concious effort to close the loophole, and Entrekin has since lost his bid for reelection, there is still a statewide problem. Several sheriffs have taken advantage of the public funds while similarly maintaining that they are covered under state law. Gov. Kay Ivey (R) took a small step to change the way sheriffs receive public money for inmates' food. Rather than depositing the funds into personal accounts, Ivey directed the state comptroller's office to deposit the funds into official county accounts. Unfortunately, Ivey is limited in making a directive that would prevent sheriffs like Entrekin from using public funds for personal use. Such a change in legislation would need to be carried out by the state legislature.