Are These Ghosts of Presidential Elections Past Going to Run in 2020?
You certainly didn't ask to see these three again on a presidential debate stage.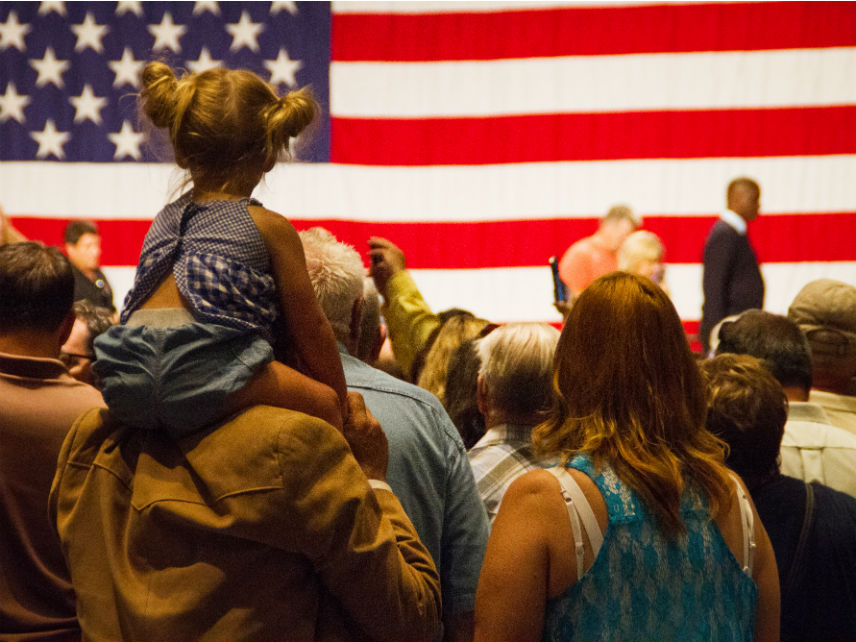 Those hoping to get a break from politics after Tuesday's midterm elections are completely out of luck. The 2020 presidential candidates are already here. While there are many Democratic senators, representatives, and governors who will potentially challenge President Trump in two years, several ghosts from presidential elections past are already teetering towards the White House.
Ohio Gov. John Kasich (R) previously threw his hat in the crowded 2016 Republican presidential primary. While terrible on things like privacy, drug prohibition, and foreign policy, Kasich slowly became a favorite among Democrats for being not that kind of Republican. The moderate Kasich didn't let his national election loss go to waste. Kasich has since made several appearances on talk shows to opine about the current state of politics, particularly bemoaning the rise of Trump Republicans. If it seemed like Kasich was setting himself up for another slog, he confirmed as much during a Monday appearance on The View, where he said another run was on the table.
Former Vice President Joe Biden has also left room for speculation about his intentions. Biden announced in 2015 that he would not seek the presidency in the 2016 election, and instead took some personal time out of the spotlight following the tragic death of his son, Beau. Just a year later, Biden expressed regret over not throwing his hat in the ring. He spent the weeks leading up to the 2018 midterms stumping for Democratic candidates and after casting his vote on Tuesday, Biden told MSNBC reporters that he would make a formal decision about a presidential bid in early 2019.
To no one's surprise, Hillary Clinton also appears to be making her case for a future run. The former first lady and secretary of state has dreamt of being the next President of the United States for years. She came the closest to her goal in the 2016 election after beating Sen. Bernie Sanders (I—Vt.) in the Democratic primary. Despite her best efforts, however, she lost (again). Though Clinton avoided the media for a bit, she came back with a vengeance to blame everything and everyone except herself for her loss. Responding to some of the election frustrations shared in her book, What Happened, several Democrats have criticized Clinton's inability to accept at least partial blame for her failed campaign. In fact, Clinton's constant musings have given Republicans room to accuse her of spending too much time reliving 2016. Even the late John McCain, who similarly lost an election to former President Barack Obama, could not convince Clinton to drop her sentiments.
Effectively shutting everyone else out, Clinton not only continues to mention the past, but has dropped a few hints about the future. In an interview with Recode's Kara Swisher a week before the midterms, Clinton said that she didn't want to run again, but that she'd "like to be president." If that wasn't enough, Clinton added a typical 'we'll see what happens after the midterms' line to her answer. But the real icing on the cake? Clinton is going on a speaking tour.