Libertarian Candidate Will Almost Certainly Be Blamed as 'Spoiler' in Georgia Gubernatorial Race
In one of the country's highest-profile campaigns, featuring Democratic heartthrob Stacey Abrams vs. Trumpian Secretary of State Brian Kemp, Ted Metz is likely pulling enough votes away to force a runoff.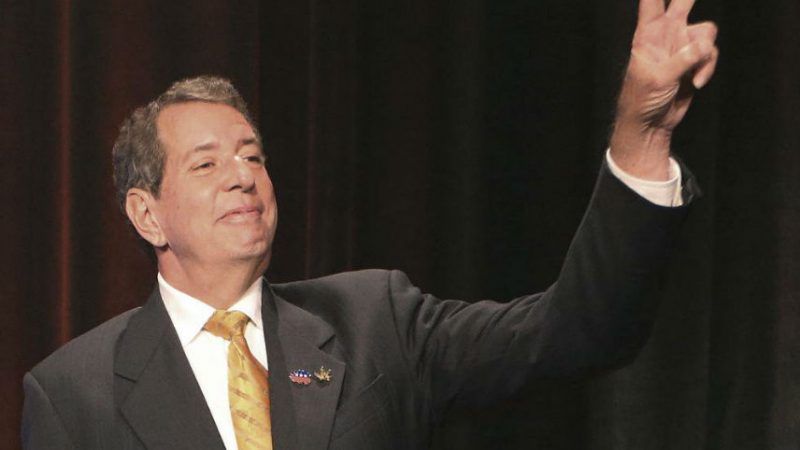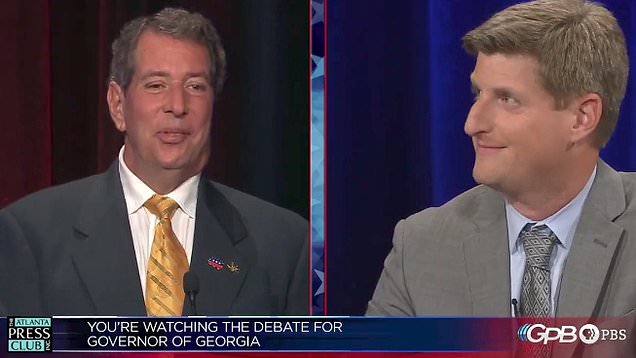 If there is a gubernatorial-race equivalent to Betomania, it's probably the enthusiasm for Georgia's Stacey Abrams, who is vying to be the first black female governor in American history.
Abrams, a novelist and former minority leader in the Georgia House of Representatives, is running neck-and-neck with current Secretary of State Brian Kemp, a Trumpian who has been accused in recent weeks of deliberate voter suppression. It would be a plum pickup for Dems: Georgia hasn't had a Democratic governor since Roy Barnes from 1999-2003 Zell Miller in the 1990s, and Donald Trump won the state by five percentage points.
But neither Abrams nor Kemp are likely to win on November 6, and you can bet their supporters will blame Libertarian nominee Ted Metz.
Georgia, you see, requires winning candidates to earn a majority of votes. And while Metz is averaging just 2.3 percent in the six independent polls he's been included in—and third-party candidates tend to underperform their polling numbers on election day by around one-third—that still may prove to be bigger than the distance between the major-party candidates and the 50 percent mark. (In those six polls, Kemp is averaging 47 percent and Abrams 46 percent; but even when Metz's name has not been included, neither candidate has yet to draw higher than 49 percent.)
Metz, a retired insurance executive running on the slogan "Re-legalize Freedom," is leaning into his role as potential spoiler. "This is going to be a runoff anyway," he said at the candidates' first televised debate on Tuesday. "If you're tired of the two-party system and the two-party tyranny of the oligarchs running the planet, then a vote for me is a protest vote to show them that you are sick and tired of the same ol' stuff."
Seven out of 10 political forecasters collated by Wikipedia rate the Georgia race a "toss-up"; the other three have it leaning Republican. There has been exactly one poll (NBC News/Marist College, October 14-18), that asked both with and without Metz, and the net effect of his inclusion was to cut Kemp's lead from two percentage points to one. (Marist, whose polls have been consistently producing the largest numbers for Libertarians across the country, had Metz at 4 percent; no other independent survey has been higher than 2.) In 2014, Libertarian Andrew Hunt received 2.4 percent of the vote.
So what is Metz running on? He wants to eliminate Georgia's income tax, introduce market reforms to health care, and in every interview manages to say stuff like "Medical cannabis is God's gift to the health of mankind." (Metz has literal skin in the game when it comes to pot, having survived skin cancer that recently required the lopping off of his left ear.) Ask him about global warming, and he'll come back at you with industrialized hemp.
As of this morning, Libertarian gubernatorial candidates are beating the percentage-point spread between Democrats and Republicans in a half-dozen races, as averaged out among independent polls. In order of spread-beating, they are: Iowa's Jake Porter (+5), Nevada's Jared Lord (+4.5), Ohio's Travis Irvine (+2), Wisconsin's Phil Anderson (+1.6), Metz (+1.2), and South Dakota's Kurt Evans (+1). Jeff Caldwell might also be beating the spread in neck-and-neck Kansas, but he hasn't been polled—Independent Greg Orman received 9 percent in the only nonpartisan survey published thus far, compared to 37 percent for Republican Kris Kobach and 36 percent for Democrat Laura Kelly.
You can watch the whole Georgia gubernatorial debate below: