Can Laundry and Lettuce Save Cleveland?
A worker-owned co-op that even a capitalist could love is washing linens for the Cleveland Clinic and growing vegetables for the city.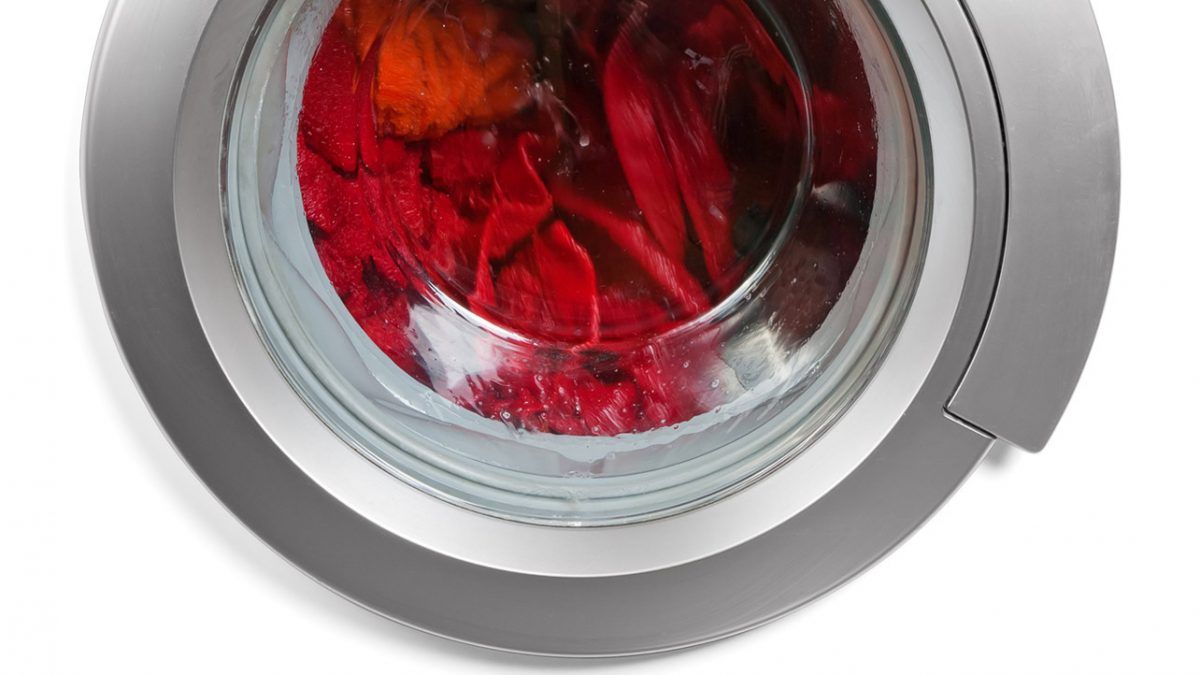 About 40,000 pounds of laundry from hospitals and nursing homes—bed sheets, towels, surgical scrubs, bibs, and lab coats—arrive by truck daily at a massive building just east of Cleveland. Literal blood, sweat, and tears must be removed, and the items must be sent back, fresh and clean and folded, by the next day.
The interior of the laundry facility is about the size of a football field. Laundry is processed in 220-pound bags. The dirty clothes and linens spend 90 seconds in one washer, then 90 seconds in another; bleach and purifying chemicals are added in a third. Items go through two drying machines before they're pressed and folded, sealed in plastic, and shipped out.
This same process happens every night in every city in the world. Human fluids and other unmentionables that come with hospital life need to be dealt with so patients don't get sicker. The work doesn't pay a lot, and it definitely is not glamorous—but it's both necessary and necessarily local, given the fast turnaround that's needed.
Such facilities tend for obvious reasons to employ low-skilled individuals. Yet here, the economic arrangement differs from the norm. This laundry is being cleaned by Evergreen Cooperatives, a company owned in part by the people who work there. When stuff gets done more efficiently and profits go up, those with an ownership stake get bonuses at the end of the year.
Co-ops can get a bad rap, with a lot of people picturing the small money-losing food co-ops that exist mostly to subsidize brown rice for old hippies. But in its 10 years of existence, Evergreen has become one of the more successful, ambitious, and inspiring examples of the species—and rather than trying to upend the capitalist system, it is using economics as its operational foundation. The business has found a market it can thrive in, provides services at competitive prices, and then passes the profits along to employees who will spend their earnings in the local economy, hopefully creating a "fiscal multiplier." The idea is that average workers being able to afford groceries and cars and houses is a more important form of economic growth than a company's stock price going up.
Besides providing laundry services for Cleveland Clinic, one of the top health-care systems in the country, the co-op grows hydroponic lettuce and herbs in a 3.5-acre greenhouse. It also recently ventured into solar installations for existing buildings whose owners want to decrease their energy footprints.
Evergreen's annual revenues are now over $6 million. The laundry operations are profitable and the lettuce growing will most likely enter the black this year. Currently the co-op has 225 employees, about 45 of whom are worker-owners. (People must stay for about a year before they qualify for the ownership bonus.) Expansion plans are in the works.
America is at a crossroads in how to approach urban poverty issues and the wealth gap—especially in older Midwestern cities such as Cleveland. The left generally wants more welfare funding and public spending, while some on the right think the solution is to preach hard work and personal responsibility. Co-ops like Evergreen think they've found a third way: nonstate market institutions that chase profits while also giving a boost to people who could use a little help.
Workers here start at between $10 and $13 an hour. Many have been incarcerated, but at Evergreen, that is not held against them. About 20 employees so far have bought homes through a company-sponsored buying program that aims to get their purchase paid off in just five years, and the end-of-year bonus for those who qualify is likely to be more than $3,000 per person for 2018.
John McMicken, who has been the CEO of Evergreen Cooperatives since 2013, acknowledges that the dual mandate—economic sustainability and social service—can be a difficult balancing act. "Our mission has always been to benefit a lower-income inner-city workforce, and to do that with a co-op ownership to help fund that benefit," he says. "But we learned early on that if we were going to base any aspect of this business on federal or state assistance, we were in trouble.…In the end, in order to achieve our mission, we have to be profitable, because you can't share money with your workers unless you make money."
There is some irony that this is happening in Cleveland. In the late 1800s and early 1990s, the city was the boomtown of the industrial economy, a sort of Silicon Valley of a hundred years ago. This was where the steel was made and the oil processed into gasoline, where big metal machines stamped out little metal parts for everything manufacturers could think of. Cleveland-based Sherwin-Williams even made the paint to keep the cars from rusting. In 1910, it was the sixth largest city in the country. Cleveland Street, where the Gilded Age industrialists built their mansions, was known as "Millionaire's Row."
Cleveland was also the center of Progressive politics of the era—a movement that wanted to enact policies to balance the profitability of the industrial titans with the basic needs of their workers, many of whom lived in substandard tenements. John D. Rockefeller, who is thought to have been the richest person in modern history (at his peak, he was worth $400 billion in today's dollars), founded his Standard Oil conglomerate in Cleveland. He fought the government's antitrust allegations against him, which sought to break up his oil empire for "restraint of trade or commerce." (It did so in 1911.) He is also famous for saying, "Charity is injurious unless it helps the recipient to become independent of it."
Rockefeller is buried about four miles from Evergreen's laundry facility. In the neighborhoods around the cemetery where he lies, 47 percent of residents are below the poverty level, including 67 percent of children under 17. The average household income is about $18,000.
That is what Cleveland is dealing with. The city has just half the population it did in 1970. The overall poverty rate is twice the national average, household income is less than half of the national average, and home prices still haven't recovered from the Great Recession. Amid all this, Evergreen workers are grateful for a job, any job—and onlookers are starting to wonder if the key to a more equitable economic recovery might lie in how a hospital system's sheets and scrubs get cleaned.
The historic impetus for Evergreen's odd business structure has to do with Cleveland's wealthiest institutions and its most pervasive poverty being so close to each other.
"We have to be profitable, because you can't share money with your workers unless you make money."
The city's orchestra and museums, colleges such as Case Western Reserve University, the Cleveland Clinic, and several other hospitals are all located in a neighborhood five miles east of downtown called University Circle. Though the area is isolated a bit by geography and a lack of freeway access, it's right in the middle of Cleveland's East Side. Many of the city's highest-poverty neighborhoods, which are mostly black, can be found here.
Over time, the area's big health care and educational interests noticed a huge problem with the quality of life of those who lived nearby. One Case Western Reserve University study found that the infant mortality rate in the neighborhoods around University Circle was worse than in Sudan, Zimbabwe, and Bangladesh. "Within the three miles surrounding the University Circle area, infant mortality exceeds some Third World countries," said Michele Walsh, division chief of neonatology at Rainbow Babies & Children's Hospital in Cleveland, in a 2013 radio interview, "and that is an embarrassment and cannot be allowed to continue."
In 2005, University Hospitals Chief Administrative Officer Steve Standley put it succinctly: "Like a lot of major urban college hospital campuses, we're sitting in this one square mile of these beautiful institutions, and then there's this wall. And then you go into some of the poorest neighborhoods in Cleveland. Those are our constituencies and a lot of the stakeholders for our organization. And we were really struggling with a way to connect with them."
With a push from the Cleveland Foundation—a nonprofit founded in 1914 and a powerful force in the city—these moneyed "anchor institutions" tried to find ways to use their financial and social influence to "connect" with the poor areas around them. Part of this was good civic engagement, the rich caring about the poor and all that entails. But part of it was also the big institutions' own interests: Having unstable neighborhoods next door meant higher crime rates, made expansion more difficult, and rendered it almost impossible for their employees to find livable residential options close to work.
Ideas were thrown around on what to do to drive economic change in a positive direction. At first, they mostly relied on what Standley calls "the classic, old-fashioned diversity methodology and tactics." But eventually it was noticed that the "eds and meds" orgs in University Circle spent about $3 billion annually on goods and services. The Cleveland Foundation study group's thinking was that these big nonprofits could focus a percentage of those normal expenditures on nearby businesses, putting some of the money into the pockets of local workers and hopefully driving more economic activity in these high-poverty locales.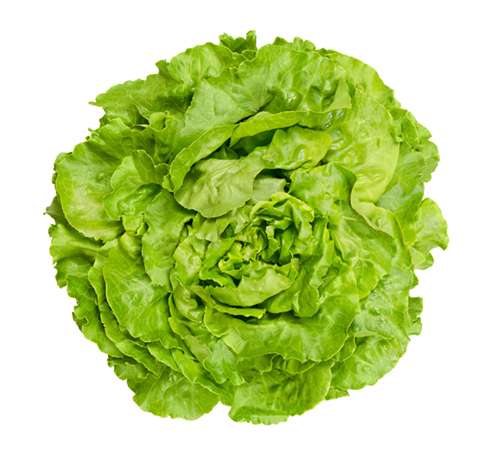 The effort started in 2005 but took years to get straightened out. The Democracy Collaborative, a nonprofit associated with the University of Maryland, was brought in to oversee the development of a cooperative that could get some of that spending on goods and services. After seeing what co-ops had done in Europe—the prime example being the Mondragon Corporation in Spain, which was founded in the 1940s and now has 80,000 co-op workers in finance, manufacturing, and retail—it was determined that a worker-owned model would be the best way to go.
But their initial approach had a problem: It was overly political. Many people working for Evergreen believed the goal was primarily about pushing a liberal alternative to traditional corporate capitalism as opposed to helping Cleveland residents get steady jobs that would allow them to buy homes. "Evergreen seemed to be more concerned early on with ideology and less concerned with how to be competitive in the market," says a former Ohio elected official who asked not to be named.
So the first five years were a mixed bag. The city secured assistance from the federal Department of Housing and Urban Development and offered local tax breaks to help Evergreen acquire 11 acres (including 40 abandoned homes) on which to build greenhouses. The Cleveland Foundation and the anchor institutions also helped get the co-op more than $10 million in low-interest startup loans and grants. But when McMicken, who had run his own data organizing firm, was brought on to oversee things in 2013, he found some fundamental business rules weren't being followed.
"It was a tricky path to negotiate," he says, "We had large organizations who were going to spend on services from smaller companies like ours, and we sometimes got lost in the paperwork. And at the same time, they were part of the group that helped start the company and were active in the organization."
He realized that if a business was seen as a charity instead of a viable company that sold a product, it hurt the prospects for growth and made it more difficult to fulfill the goal of providing jobs for those who needed them. So McMicken decided to get back to basics. Lower costs by improving worker efficiencies. Go out and get clients who were not associated with the big anchors. Help the employees understand how the market rewards and punishes. "And we had to learn as a group that getting a CEO for a big company to buy a product or service from you, to get on to their page for consideration, well, everything moves slowly," he says. "But what you have to learn—and this has nothing to do with being a co-op—is that you keep having to pound on doors until you make the sale. That was a big learning curve for many."
Eventually the sales started coming in, which helped move the co-op to the next level. It now does laundry for a number of nursing homes and other health care systems besides the Cleveland Clinic and University Hospitals. Food maker Nestlé USA has contracted with Evergreen for basil grown in the co-op's hydronic greenhouses for making pesto sauce. An Ohio grocer with 60 stores in the state is buying a salad mix marketed by the co-op as "Cleveland Crisp." Local is on trend these days, especially in the food market, and Evergreen is capitalizing on it.
The latest Cleveland Clinic laundry deal was finalized in May, and new equipment installed before the end of the year should double the amount of laundry that can be processed daily. According to McMicken, that will likely lead to about 125 more hires, pushing the total number of Evergreen employees to more than 300.
"We aren't looking for any handouts, and I think what we do represents a whole new way of thinking," says Claudia Oates, a manager and one of the employee-owners at the laundry facility. "We have numbers and metrics we have to hit, and all of the employees know that if we hit those goals, we make more money. It gives people a sense of pride and stability."
Just defining what a co-op is has always been difficult, yet the idea has a history that goes back hundreds of years. Their popularity seems to rise after economic recessions, while they become less popular during times of prosperity. Hence, co-ops grew quite a bit during the 1890s and 1930s but declined slightly during the 1980s and 1990s. Tax laws that took away some deductions used by co-ops in the past have lessened their influence in recent years as well. And some say the traditional business community has never been a fan of the co-op way of thinking, accusing it of setting up hurdles so that cooperatives can never become more than a niche sector in the economy. That has created a de facto cap on the number of worker co-ops at about 300–400 in the U.S. at any given time.
Most co-ops these days are less urban than Evergreen—rural electricity cooperatives formed during the 1930s, for example, and agricultural collectives that sell the dairy products of multiple farmers together are still big players in the rural economy. But there are a few that, like Evergreen, sell seemingly unrelated services and products in a city environment. There's also Cooperative Health Care Associates. Based in the Bronx and staffed by 2,000 home health care workers who also have employee ownership, it does about $60 million in business each year.
Conservatives sometimes see co-ops as a hippy-dippy idea, while some progressives worry the co-op movement is merely an excuse to take the heat off capitalism's alleged failures.
A parade of representatives from different cities have come to see what Evergreen does, how it does it, and if something similar might work in Richmond or Milwaukee or Rochester or Denver. They're wondering whether what has now been named "the Cleveland Model" can be replicated. The answer seems to be "maybe, maybe not."
"One difference is that the institutions that decided to back this in Cleveland are very close together geographically and have shared interests because of that," says Ned Hill, a professor of economic development policy, public policy, and public finance at Ohio State University. "And having the backing of such a powerful philanthropic foundation opens doors for them."
Still, what Evergreen "has done in the past few years is impressive," Hill continues. "They are selling their products based on free market economics, with competitive pricing and good service. We all know that is not an easy formula to follow. It works because of hard work."
One question is how worker-owned businesses will be received politically. Conservatives sometimes see co-ops as a hippy-dippy idea that manages to go against both Main Street and Wall Street. At the same time, progressives could decide the co-op movement is merely an excuse to take the heat off capitalism's alleged failures and to reduce entitlement spending.
But Joseph Blasi, a professor at the School of Management and Labor Relations at Rutgers University, thinks the timing might be right for the Cleveland Model to take off. "It emphasizes the personal responsibility and ownership ideology of the Republican Party and the economic democracy and social justice ideas" of Democrats like Bernie Sanders and Alexandria Ocasio-Cortez, he observes.
In the end, it may be that co-ops can meld two partisan perspectives that are usually thought of as opposites.
"I think it is clear that what they are doing in Cleveland is taking capitalism and collectivism and pulling out and combining the best of parts of both," says Jessica Gordon-Nembhard, a professor of community justice and social economic development at John Jay College in New York. "Studies have shown that employee ownership increases productivity, results in better job satisfaction, decreases job turnover, and helps the company to be more profitable. Not every company would benefit from co-op ownership, but some will, and they could have a positive effect in many cities when done right."
How much of a difference co-ops can make on the ground is difficult to assess. A company with 300 employees largely earning less than $13 an hour will obviously never have the same impact as a behemoth like Amazon bringing 50,000 high-income jobs to a place. But it can move the needle of neighborhood stability in a positive direction.
Tim Tramble is director of a community development group near where Evergreen is growing its greens indoors. About half the residents of his Kinsman neighborhood live below the poverty line, and the average household income is just $16,500. But lately the area has seen some new home construction, and people are working hard at tearing down abandoned structures that have been empty for years.
"What people who come and do work in low-income areas don't realize is that the crime and social problems like drug abuse don't cause the poverty—the poverty causes them," Tramble says. "Having a job and a purpose and the nice things that come from those can stabilize a community much more than having police officers on every corner.…So increasing the number of people who work steadily and can buy homes in the community can have no negative effect. If the co-op model is a way to do that, then I don't know why we don't [pursue it]. Because I firmly believe that hard-working people living in a low-income neighborhood can have a greater effect on the community than the community will have on them."
This article originally appeared in print under the headline "Can Laundry and Lettuce Save Cleveland?".