Libertarian Party Chair: 'The two old parties cheat with both hands. Always have, always will'
Nicholas Sarwark, who's also running for mayor of Phoenix, explains how Democrats and Republicans write their own rules when it comes to political competition.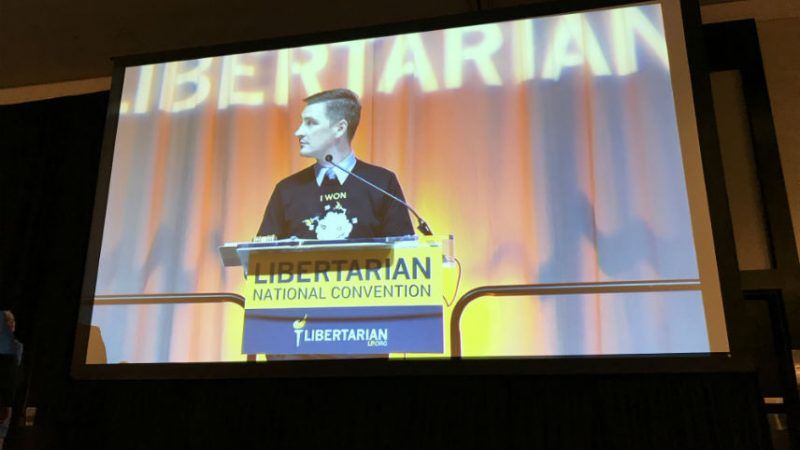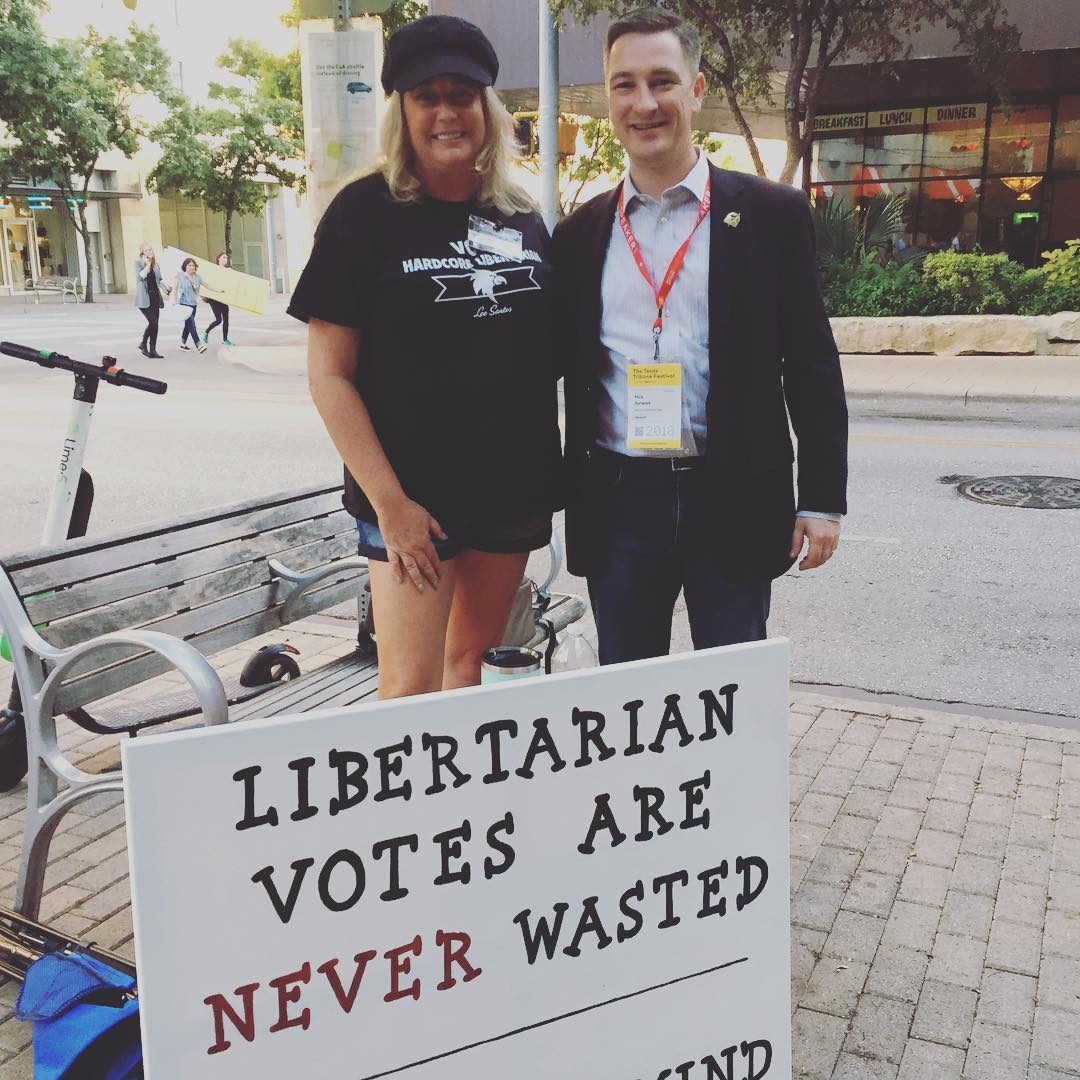 Yesterday, Eric Boehm wrote about how the League of Women Voters and Philadelphia's ABC affiliate pulled the old Lucy-yanking-the-football trick over debate-inclusion criteria for Pennsylvania Libertarian Senate candidate Dale Kerns. You can find variations of that story literally every day in an October of an election year—"Gov Kim Reynolds excludes opponent from debate, Iowa media complicit," for example. Or, "Libertarian candidate to file complaints for exclusion from 16th District debate."
One key reason why the gales of competition haven't swept away our 19th-century political parties the way they have our 19th-century business empires is that Democrats and Republicans generally write the rules governing (and constricting) any and all would-be competitors. Or as Libertarian Party National Chair and Phoenix mayoral candidate Nicholas Sarwark told me at the Texas Tribune Festival on September 27, "The two old parties cheat with both hands. Always have, always will."
In Sarwark's Arizona, for example, Republicans rammed through a law requiring third parties to collect signatures not just from a given percentage of their own members, but from political independents as well. "The Republicans, to get their candidates on the ballot, would have to get about 10 percent more signatures than they used to," Sarwark explained. "The Libertarians, to get their candidates on the ballot, would have to get about like 20 times more signatures than we used to. They basically changed the denominator."
Not only that, but the law was changed in a way that comparatively hurt Libertarians while helping Greens. Richard Winger of Ballot Access News summed it up in a headline last month: "Arizona Releases Write-in Results from August 28 Primaries; Results Show Extreme Injustice Toward Libertarian Party."
L.P. Texas gubernatorial candidate Mark Tippetts, who was also on our Texas Tribune panel, said that his exclusion from televised debates came in part from allegedly failing to achieve enough media coverage. "'Wait a minute,'" Tippetts recounted of his conversation with a debate gatekeeper. "'I've received press coverage from…' and I started listing all the stations. And I said, 'And I've received press coverage from Univision and Telemundo!' And he said, 'Mark, I can stop you right there. The Spanish press coverage does not count." In Texas!
Also in our panel discussion was Indiana Senate candidate Lucy Brenton, who was on the debate stage this week (where it sounds like she did pretty well). Of the 17 L.P. candidates for U.S. Senate, Brenton has been polling the second-highest, and beating the point-spread between the two major-party candidates by the most. You can watch our whole conversation below: